St Edmund's Chicks
St Edmund's Chicks
Our eggs arrived at school in the week beginning 6th June 2016

The chicks hatched on 28th and 29th June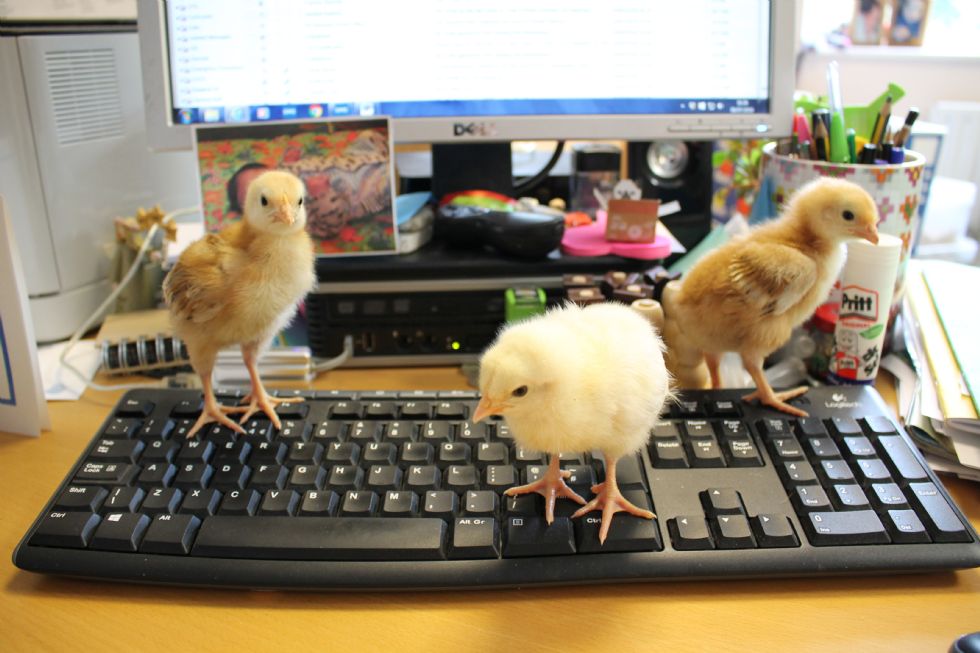 Year R:
Yesterday we got to hold the chick. It was fluffy and soft and it kept climbing on us. It was pecking us and we felt ticklish. It was very quiet at first but it soon started tweeting – cheep cheep. The chick was very cute and we gave it lots of cuddles. Don't forget to listen to our Spring chicken song. Love Year R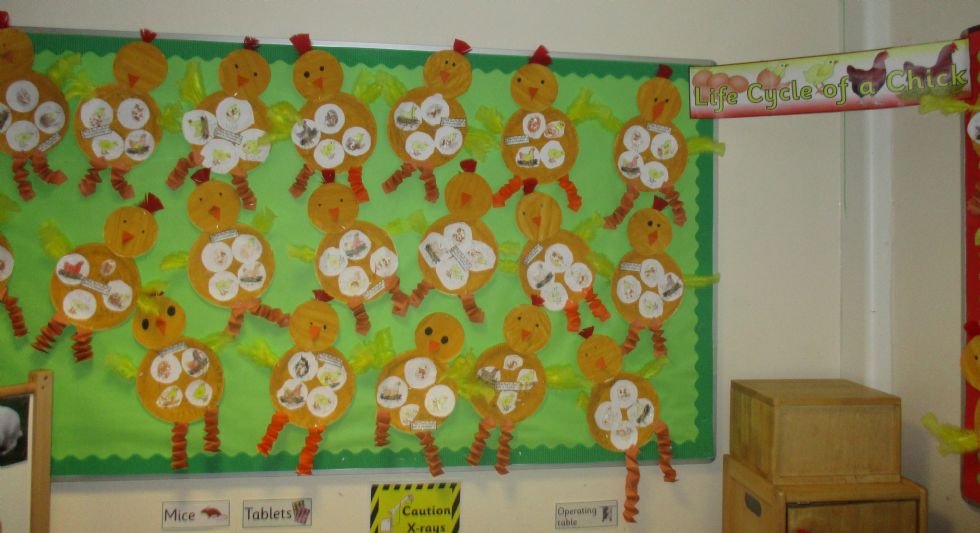 Year 1:
This morning we saw a black and a yellow chick, they were both very fluffy.
The yellow chick was standing on his brother, he was trying to warm him up as he didn't have much strength.
The yellow chick had very big feet, he was cheeping really loudly and pecking at the food in the box.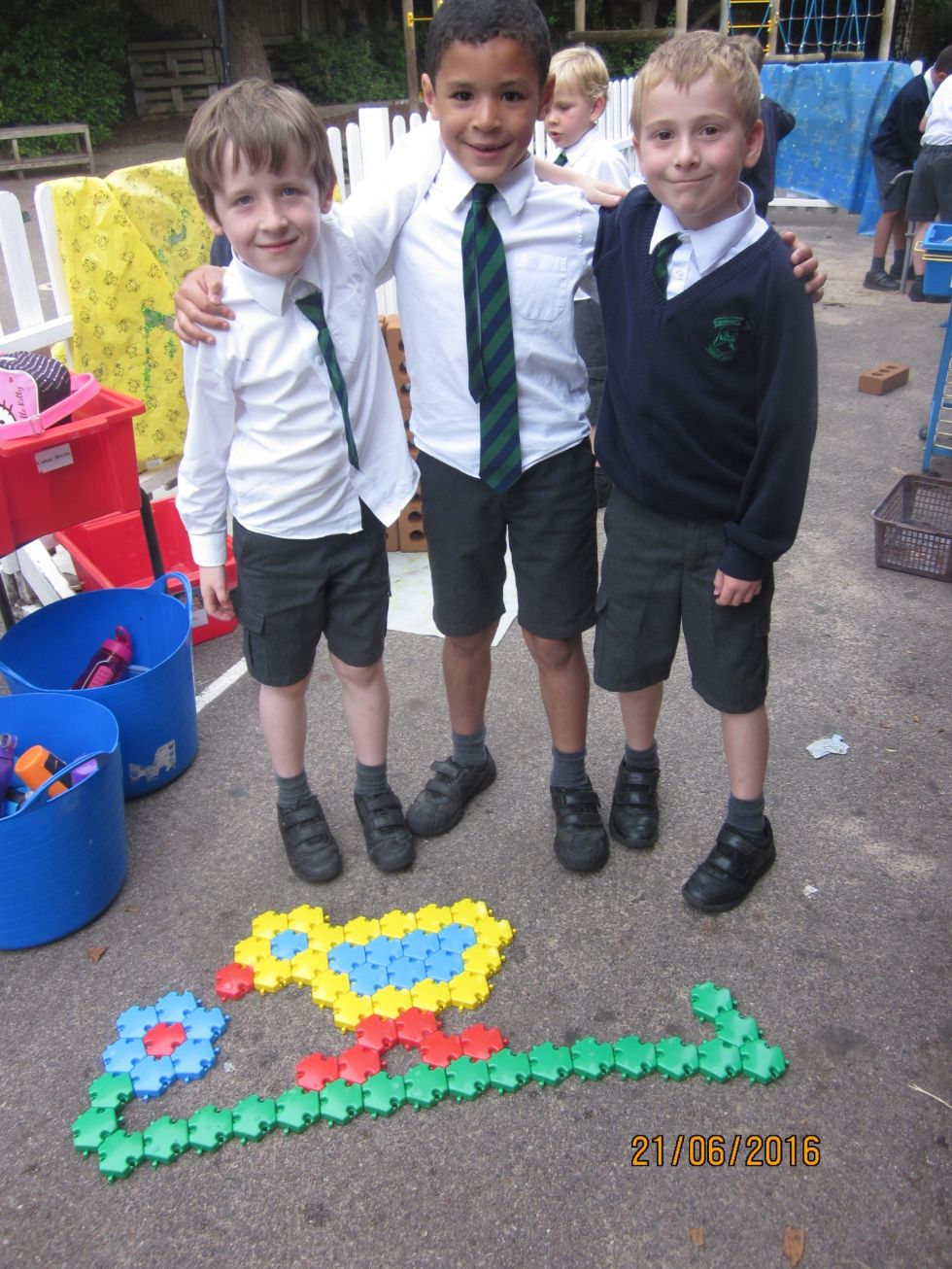 Year 2:
Today, we took lots of photos with the fluffy, yellow chick. It is so friendly and we each got a turn at gently stroking its back. It was ticklish to hold and we were all so happy. It is so true...Pets really do make us happy! In the afternoon, we even had two suprise visitors. The yellow chick now has two friends. They are both light brown and all are cheeping away merrily making a beautiful chorus! How delightful! We hope that you have all been watching the chicks on the chick live cam. Love from Year 2.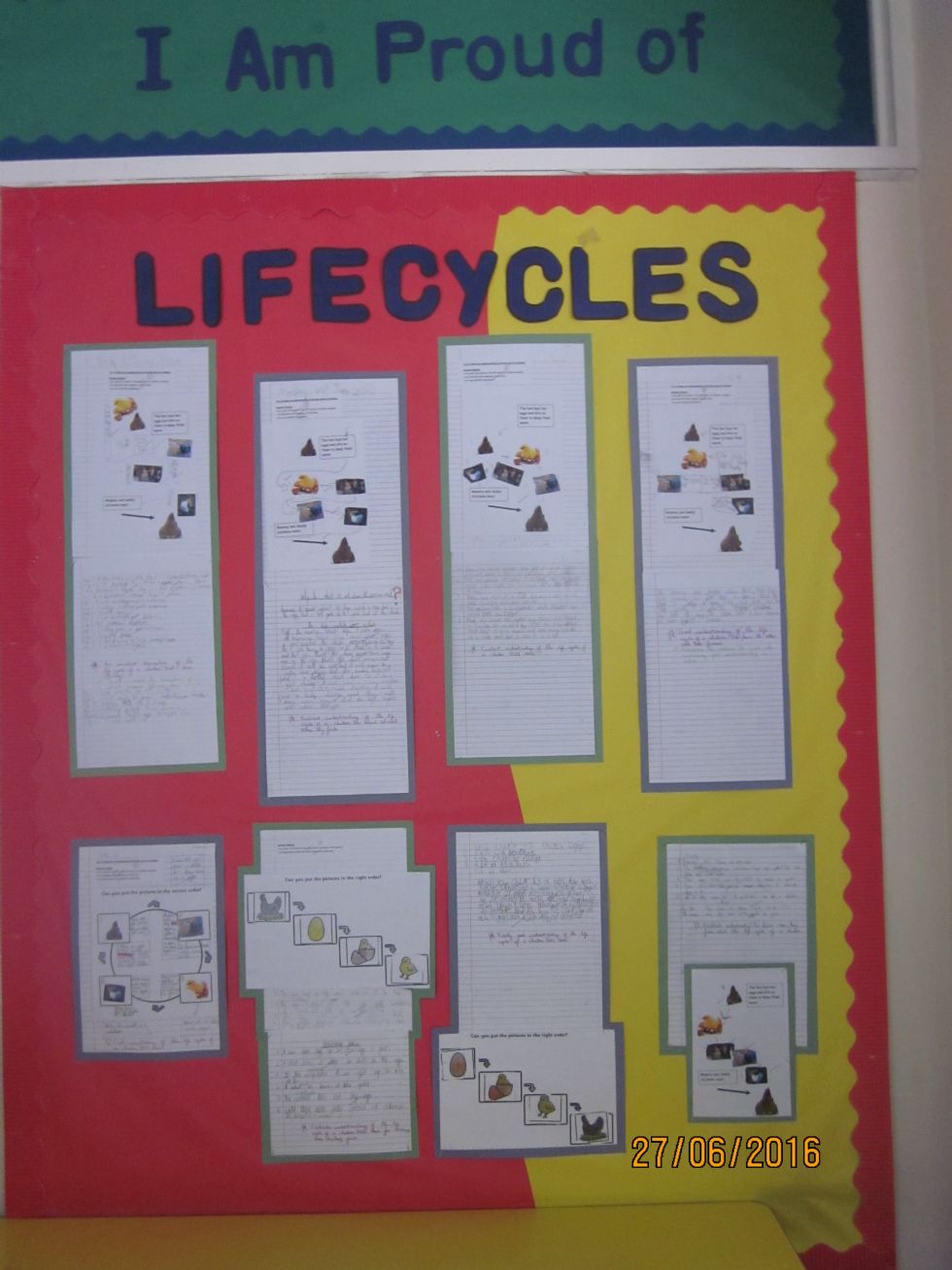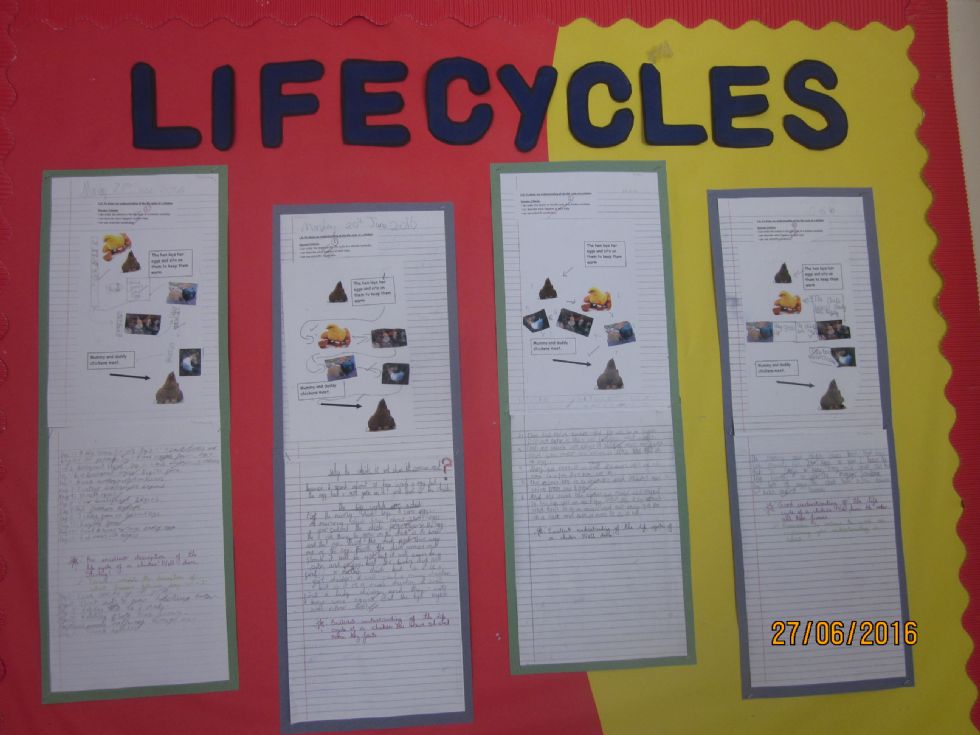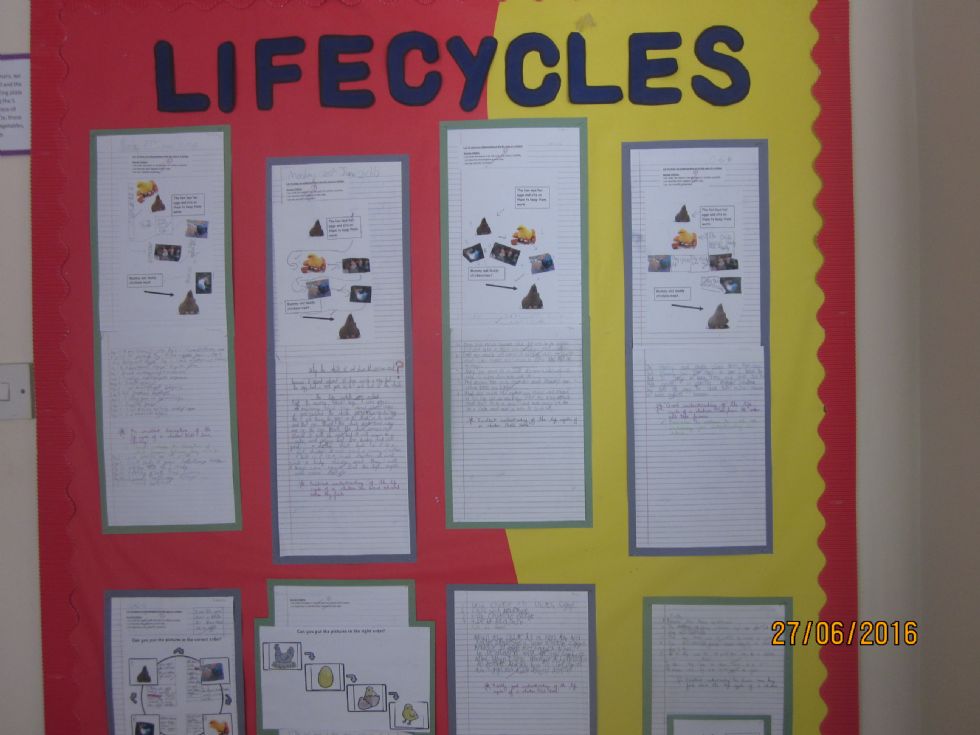 Year3: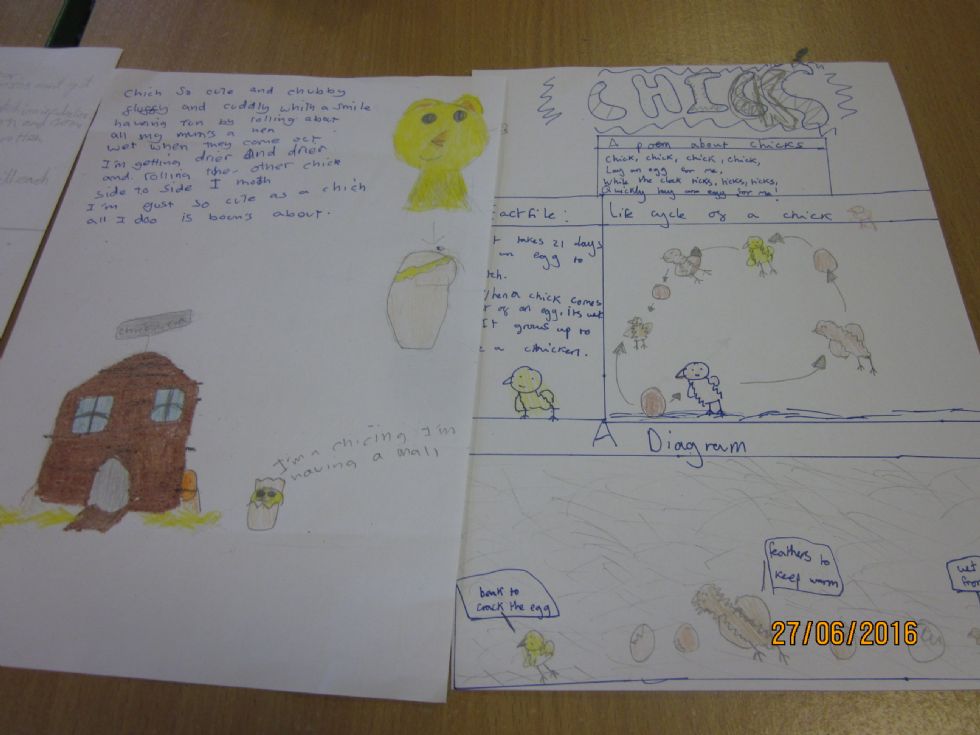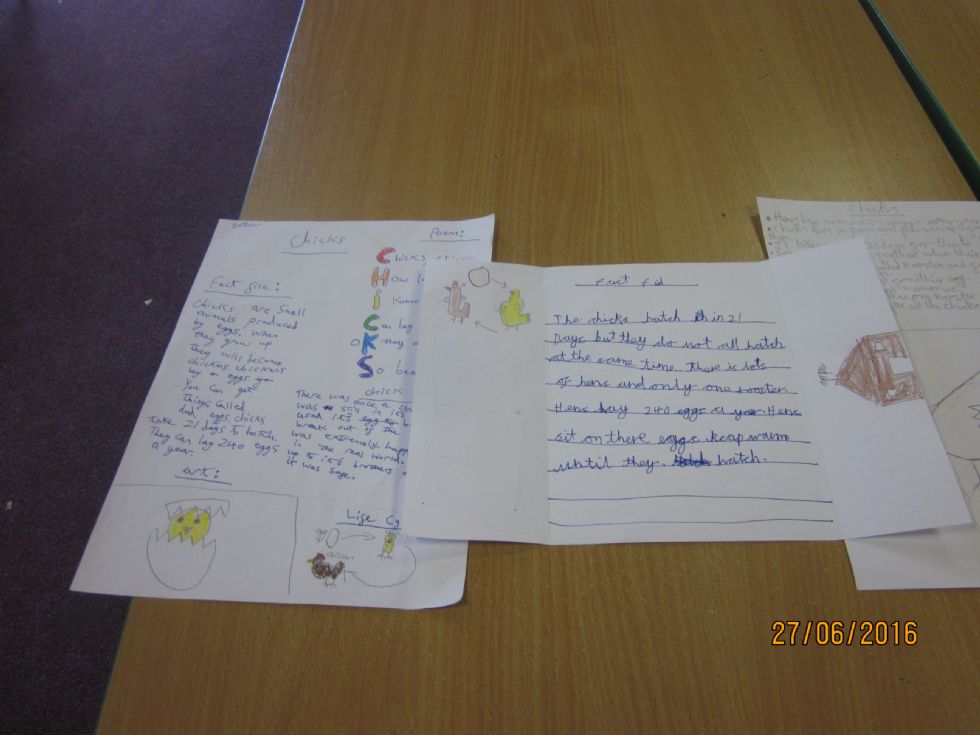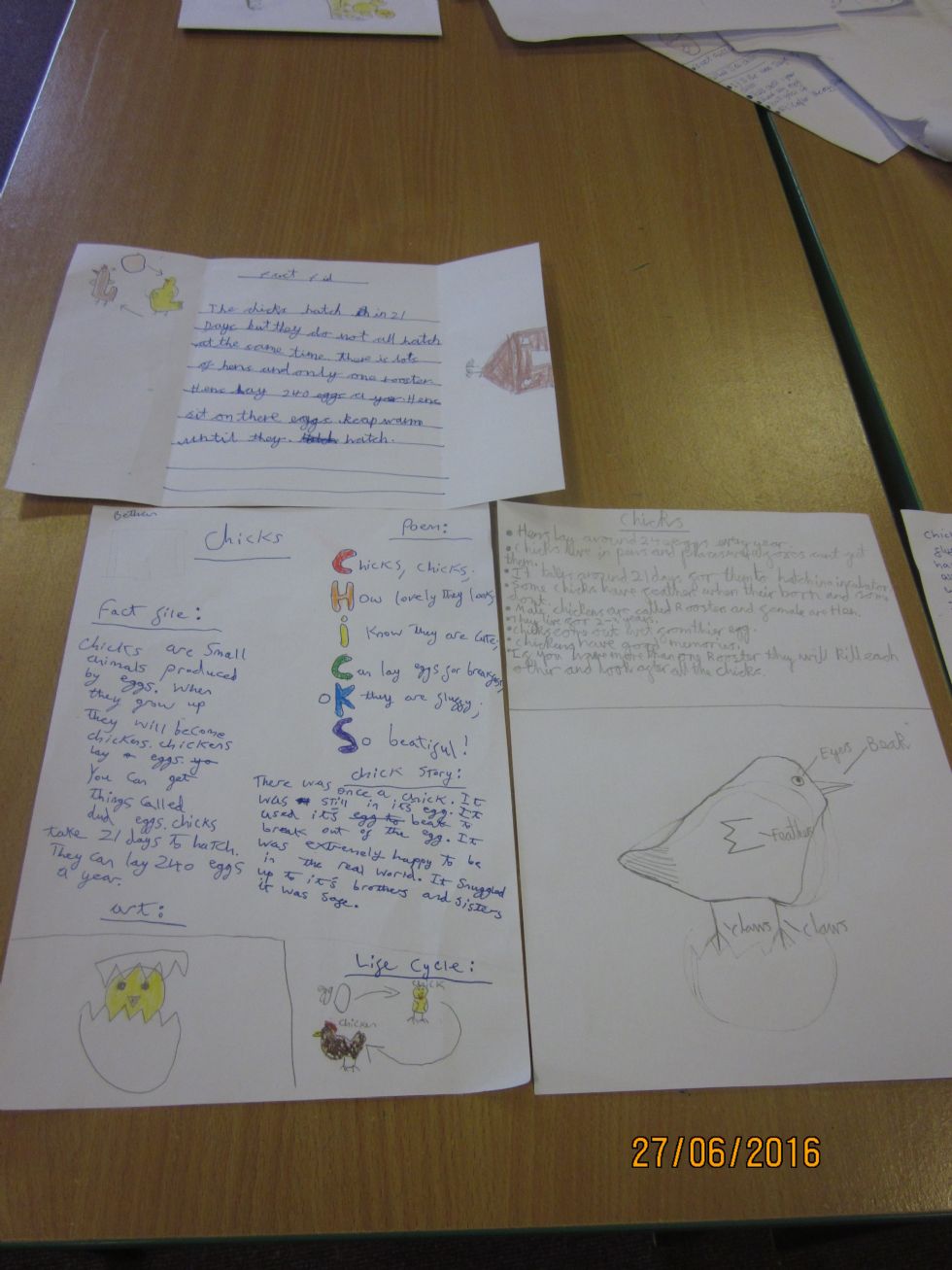 Year 4:
Chicktastic news
On Wednesday 6th July 2016, the Year 4 students thought it was just a normal day. Unexpectedly Mrs Gardner, the class teacher, announced that we had some special, small visitors in our classroom.
Quietly, we sat down and listened to the sounds of the visiting chicks. The sounds were like a squeaky wheel rubbing and rustling newspaper, which they were standing on. You could hear crunching because one of the chicks was jumping in the food bowl because he felt peckish!
During the lesson, all the children in small groups got an opportunity to see the chicks in close action. The chicks were really fluffy and felt really warm. Although the chicks were really shy, after a while they managed to allow us to touch them.
For Year 4, this ordinary day turned into an eggs-ordinary day.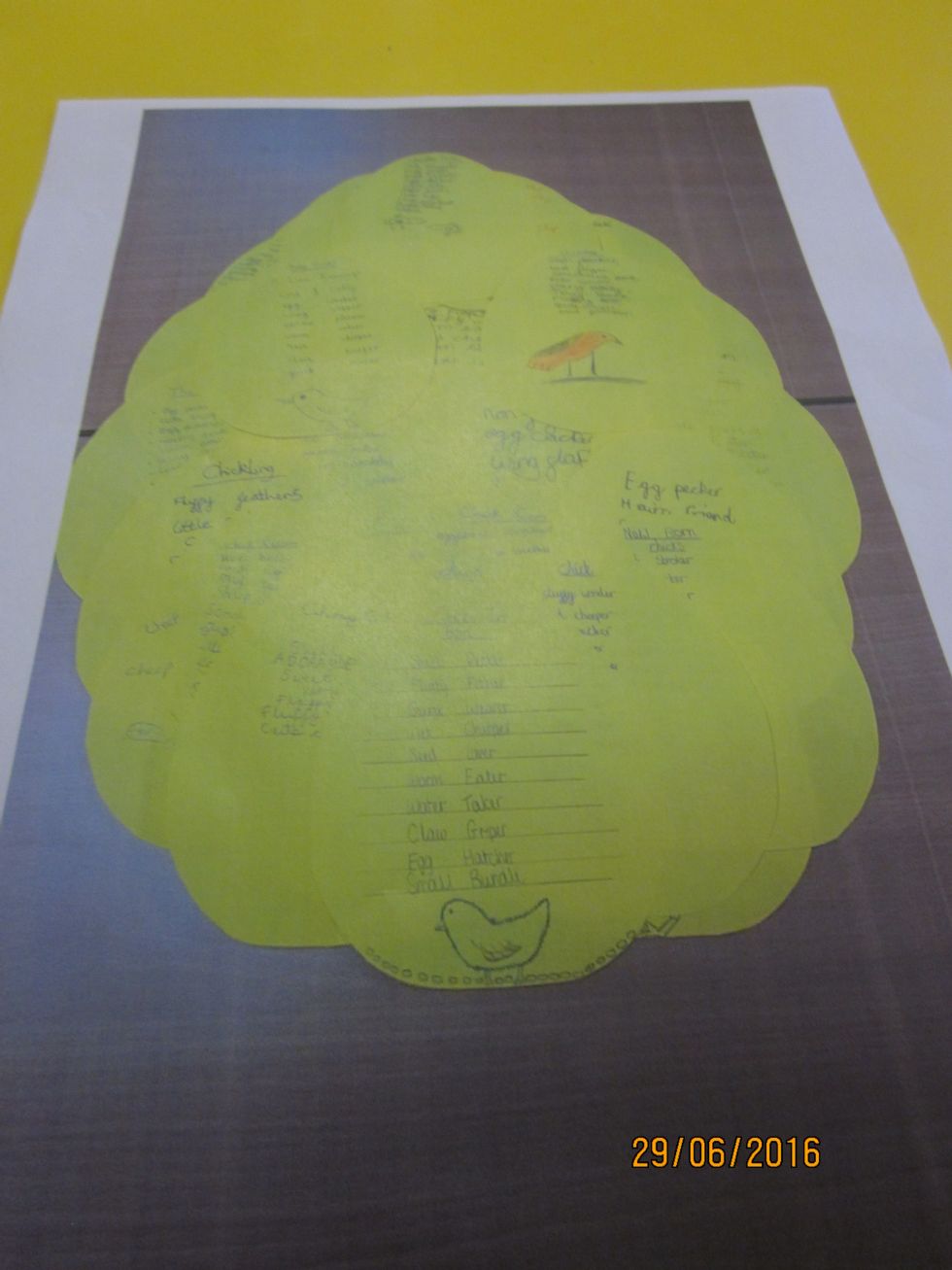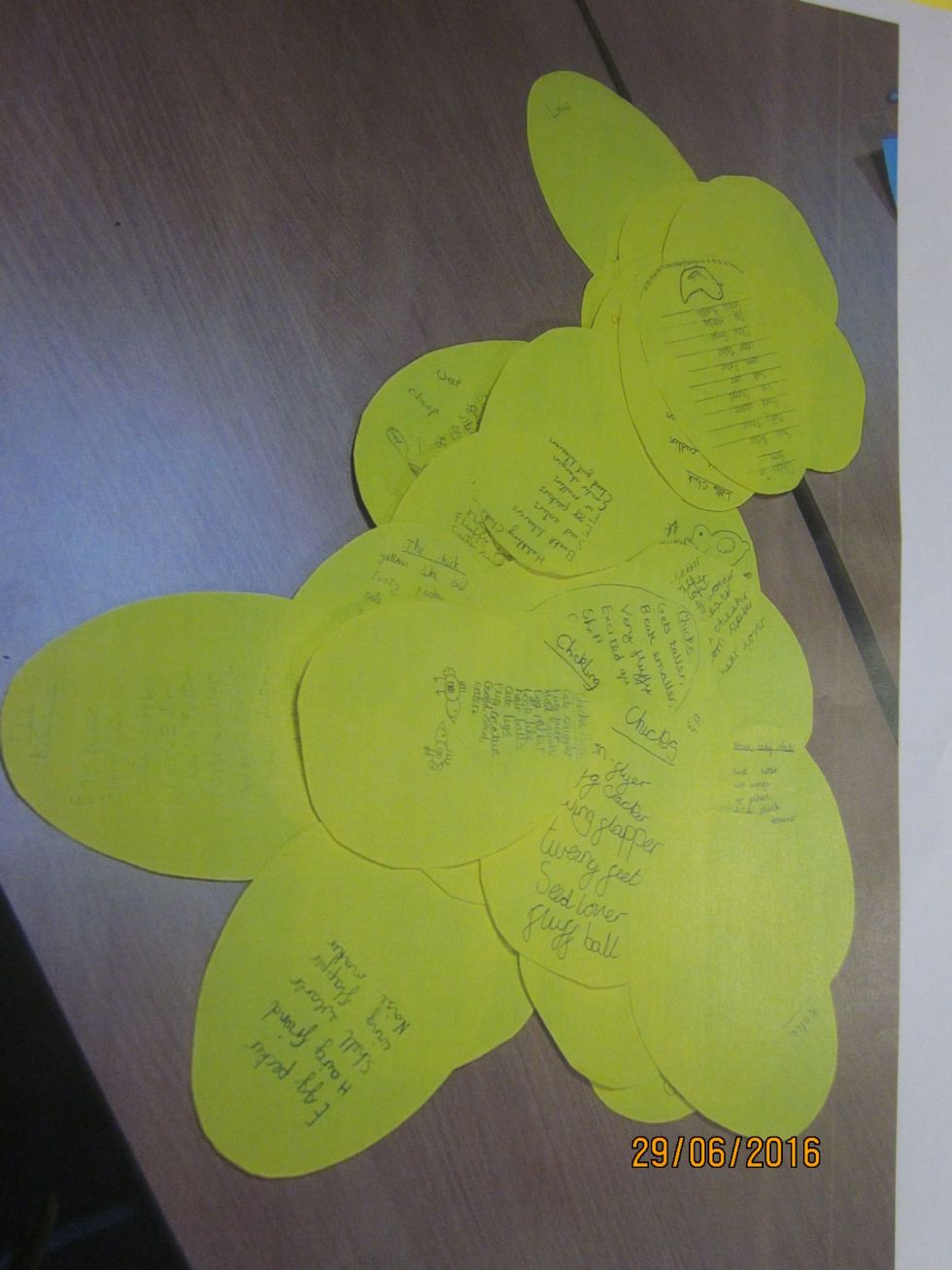 Year 6:
We loved having the little chicks as visitors today. We held them carefully and were amazed at how warm they felt in our hands. The little Rascal chick was very active but we soon learnt how to handle him. We wish they were staying longer at school but we can see that they are now getting too big to stay in their box home.