Headteacher's Blog 2017-18
Friday 22nd September 2017

It's a beautiful autumn morning today, cold, but with bright sunshine, I could see the sunrise over the fields, patched with mist as I drove in this morning, it was lovely, one of those morning where you want to stop and take a picture to help remember the view! It was a reminder that we are now well into the term and September is moving fast. We have had the whole school in full time this week, even a couple of days were there were no absences at all, and the Year R children have settling in brilliantly, it feels as if they have always been here. I even had the pleasure of teaching them on Tuesday morning and getting to know them all.
We have had our first school council meeting and updated the display board in the hall with the new pictures. Here are most of them: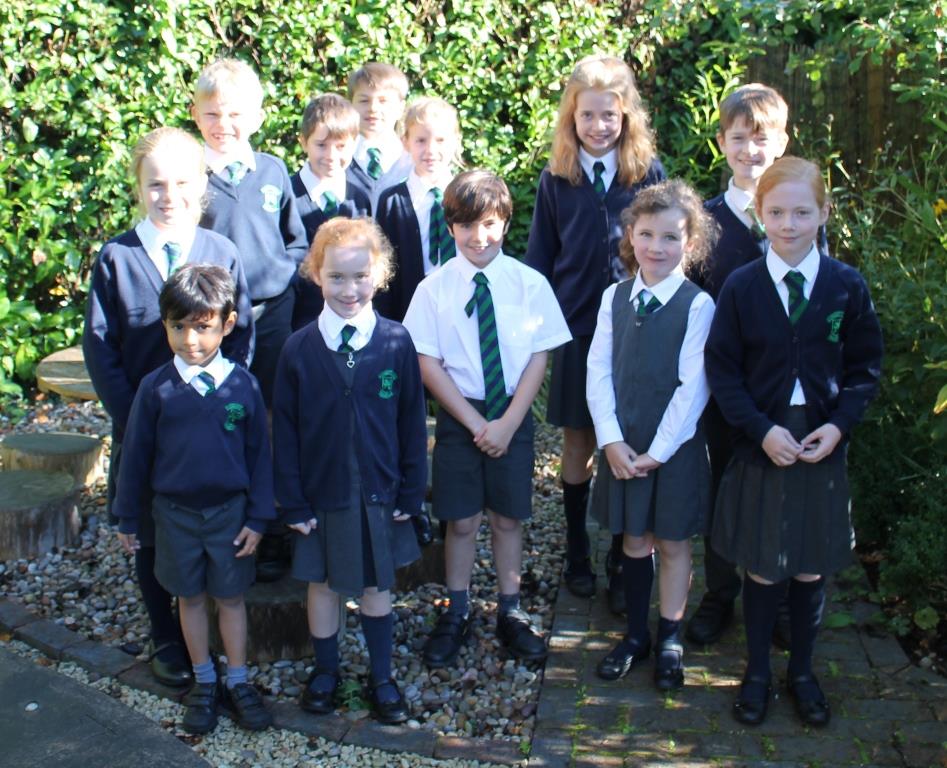 The children had their school photographs yesterday, they all looked very smart and the photographers took their time to ensure that the children were relaxed and looking their best, we hope that you are pleased with them, I think you will be!
Next week Year 6 is on a big adventure to Bude for their residential trip. It's going to be an amazing week and such a wonderful start to their final year at St Edmund's. We know it will be a week of learning new skills, facing exciting challenges, teamwork and cooperation: a week they will remember for the rest of their lives! I can't wait to spend it with them and we are hoping for week of warm sunshine too!
We had our annual Deanery Mass yesterday after school, it is always a lovely opportunity to come together as a group of schools to welcome new staff, catch up with colleagues and start the new school year together in prayer. We were talking afterwards about other ways in which we can support and work more closely with one another.
Year 5 kicked off our class celebration assemblies this morning with a very special assembly looking at gifts and talents. They really are very talented; we had dance, singing, music, acting and the important message of sharing our God given gifts and talents. It was very inspiring and they have certainly let their lights shine bright this morning! Well done Year 5.
Have a lovely weekend and enjoy the autumn sunshine,
Elizabeth
Friday 15th September 2017

We have welcomed our youngest children to school this week. The 30 Reception children have settled in so quickly. They are looking very grown up, confident and proud of themselves. They have been very happy coming into school and we have loved seeing them all and getting to know them. Here they are on Monday morning when they all managed to squeeze into my office!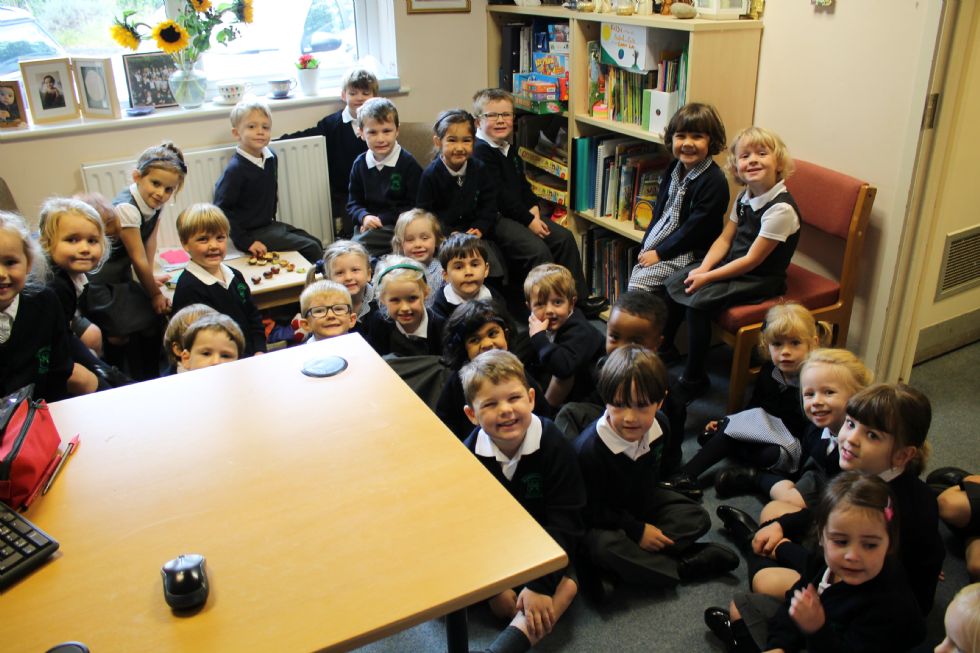 We have started some of our exciting clubs this week KS 2 have had a taster session for a new Judo club starting next week. Many of our other clubs will be starting next week.

This week as I have visited all the classes I have seen year R exploring the bikes, the new mud kitchen area, the role play area, where the children were planning a visit to a Disneyland Paris! They are enjoying using the interactive whiteboard even reading and counting the objects really accurately. Year 1 were starting their RE topic thinking about how much we have grown since we were babies! In Year 2 the children have been using their place value skills to compare numbers that are greater and less than and they have been really challenging themselves. The Year 3 class has been out and about in the playground using their senses to describe the school environment, they had thought very carefully about their descriptive vocabulary. Year 4, 5 and 6 have embraced Roald Dahl this week, (it was Roald Dahl Day on Wednesday 13th) and have been reading Charlie and the Chocolate Factory, designing book covers and even writing Roald Dahl's biography. It's fantastic to see the children all working so hard and enjoying their lessons.

Year 6 have led the special House Captain assembly this morning. Those who want to stand for House Captain prepared short speeches. They were very funny and engaging and everyone was very impressed by the standard. The children are certainly rising to the challenges of Year 6 with great enthusiasm; well done to you all. The rest of the school are now using their voice and voting for their House Captains. Here are Year 6 after the speeches: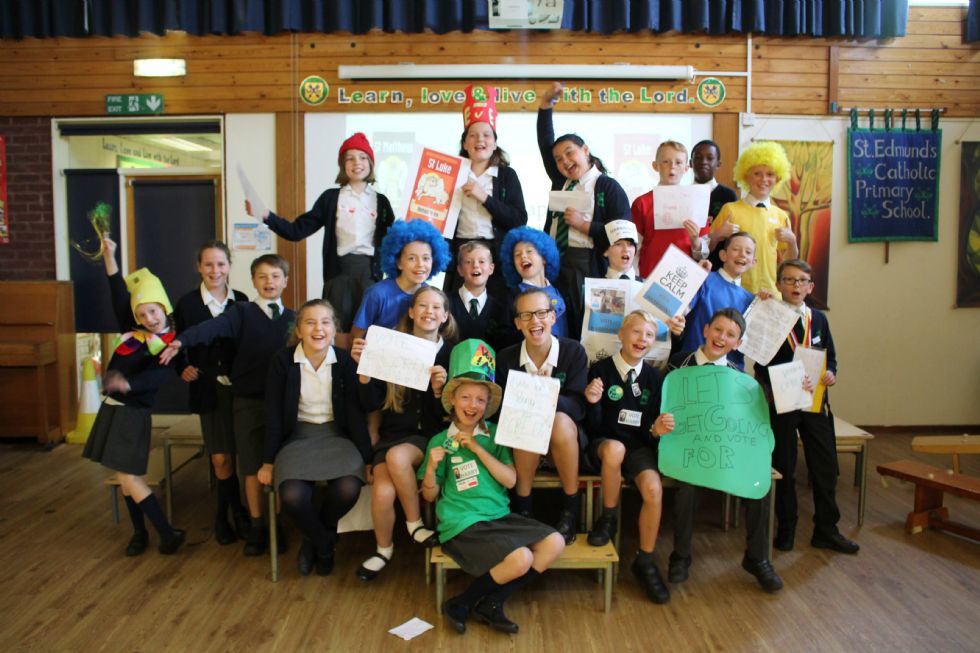 It feels as if we have been back at school for quite a while now and everyone is settling into the routine of school life and enjoying learning.

Have a lovely weekend,
Elizabeth
Friday 8th September 2017
Welcome to a new school year! After the long summer holiday, that seemed to rush by, we are back. We started the week with two INSET days where we made valuable preparations for the year ahead. We were all ready for the children returning on Wednesday, as whilst peaceful, the school is just a building without its pupils!
It has been lovely to see the children coming into school smiling and delighted to catch up with their friends and teachers. They are all looking very healthy, well rested and smart in their new uniforms and shiny shoes. The children seem very happy to be back and they are looking forward to learning and making the most of every day.
Here are some of our Year 1 children with their summer holiday pictures: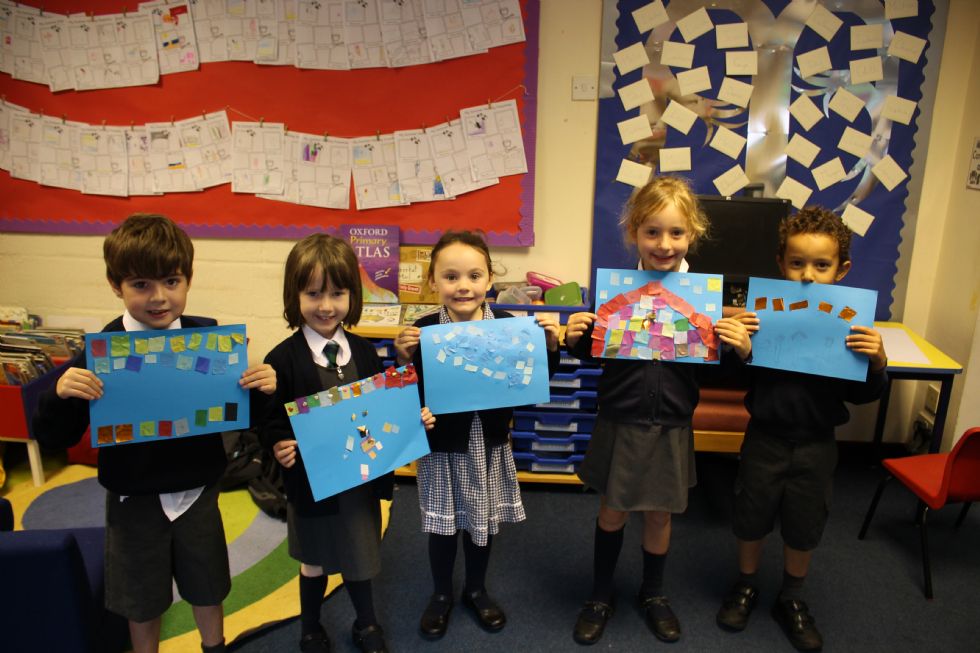 It's been a busy and exciting week with lots of new faces joining our school family. We welcome our new teachers; Miss Bennett Year 1, Mrs Scott Yr 2, Mrs Every and Ms Robson Yr 3 and our new Home School Link Worker, Mrs Tod. We have nine new children too; Charlotte, Megan and Freya in Year 1; Riley in Year 2; Bethan, Felix and Tom on Year 3; Izzie in a Year 4 and Kaden in Year 6. Our new Reception class will start in Monday; we can't wait for them to join us! I'm sure you will make them feel welcome.
During our assemblies this week we have talked about new beginnings and how we can make the most of the new start that we have this school year. We have thought about how much we change and grow all the time, even though we don't see these changes. We have introduced the new children who have joined us this week and we're looking forward to the reception class taking their place at the front of the hall next week.
Here are KS 2 waiting for assembly this morning: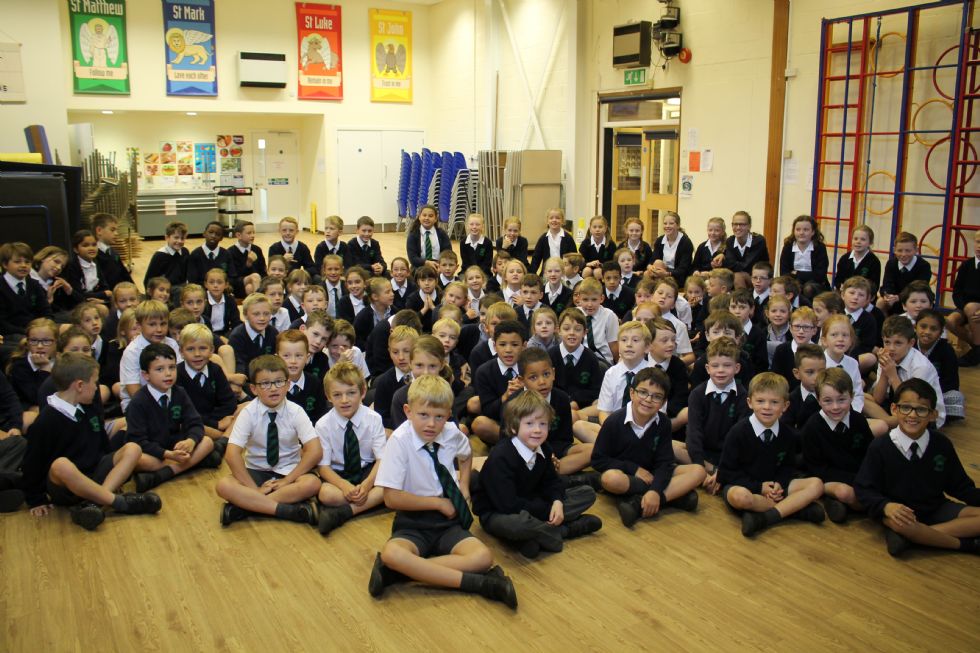 You will have a chance to 'Meet the teachers' on Monday after school. I look forward to seeing everyone next week.
Have a lovely weekend,
Elizabeth