Headteacher's Blog 2018-19
Friday 14th September 2018

We have welcomed our youngest children this week. The thirty Reception class children have settled in so quickly. They are looking very grown up, confident and proud of themselves. They have been very happy coming into school and we have loved seeing them all and getting to know them.

We have started some of our exciting clubs this week: art club, football, netball, yoga, sewing and cross country. KS 2 have had a taster session for the Basketball Club 'Kidz B Ballin'. Many of our other clubs will be starting next week.

This week as I have visited all the classes I have seen year R exploring the bikes, the new mud kitchen area, and the role play area. They have been reading and writing their names and numbers already! Across the school it has been great to see the children learning with enthusiasm. They are very keen to do their best and have started the year so well in all classes, I am very proud of them all.

Year 6 have led the special House Captain assembly this morning. Those who want to stand for House Captain prepared short speeches of around 1 minute. They were very funny and engaging. We were all very impressed by the standard, the speeches very brilliant and very clever!.Well done Year 6. All the children then voted for their House Captains, all the roles and responsibilities will be announced shortly.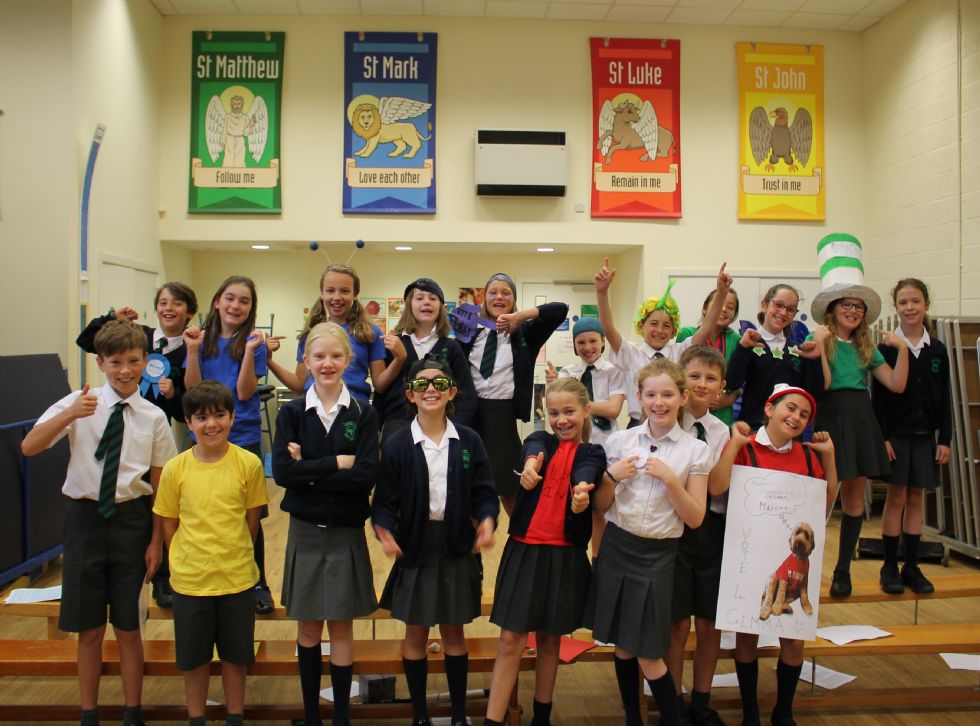 It feels as if we have been back at school for quite a while now and everyone is settling into the routine of school life and enjoying learning.
This weekend the children preparing to make their First Holy Communion will start their important journey. They will lead the readings at Mass on Sunday 10:15am at St Joseph's Milford. Please come along and keep them in your thoughts and prayers this year.

Have a lovely weekend,
Elizabeth
Friday 7th September 2018
Welcome to a new school year. I hope that everyone had a lovely break over the summer; the children have been telling me all about their exciting adventures and holidays. We were very lucky to have had such great weather too and the sun has been shining this week too.
It has been wonderful to see everyone returning to school this week, the children are all looking very grown up and smart in their uniforms. They are full of excitement for their new classes, all that they are going to learn and they are really looking forward to the new school year. It is always such an exciting time of year; a time to celebrate new beginnings and look to the future full of hope, promise and possibilities. We welcomed Ben and Jack to Year 3. Our new Reception class will start school on Monday, we can't wait to have them with us and get to know them all.
The children were excited to see some of the changes we have made during the holidays, especially the new playground markings in Key Stage 1! Here are the children trying out the new course: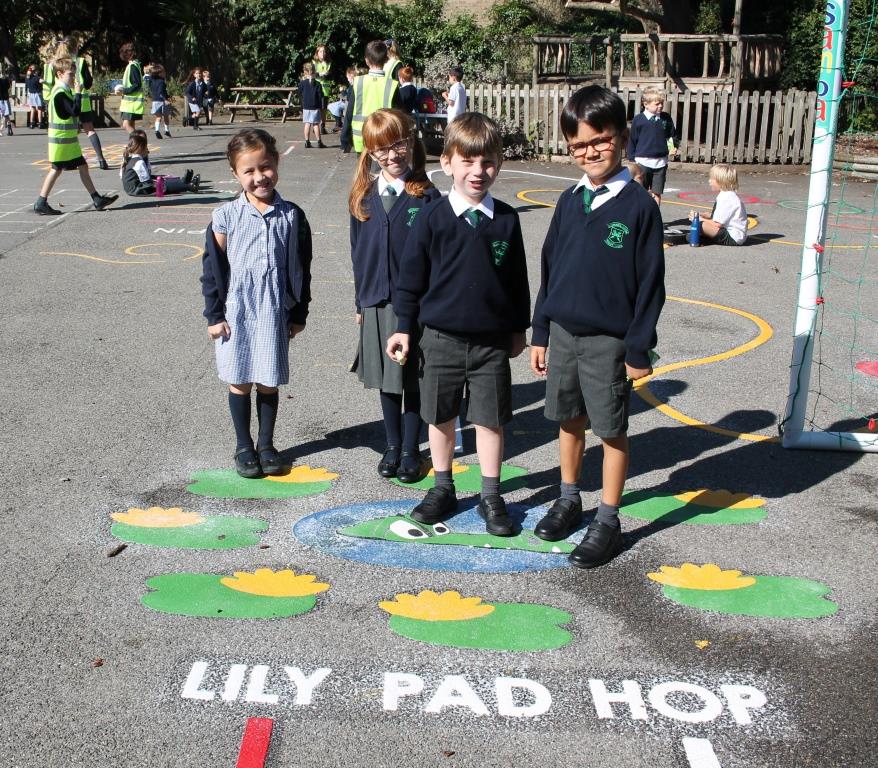 During our first assemblies we have thought about changes and new beginnings and how we can make the most of the new start that we have this school year. We have thought about how much we change and grow all the time, even though we don't see these changes. Our school family is also changing all the time, with children and teachers joining and moving on. I think we are all ready to get started on this year's journey, whatever that may bring for us all.
We are all looking forward to an exciting year of learning at St Edmund's.
I hope you all have a lovely weekend,
Elizabeth