Year 1
3rd April 2020.
Hello Year 1. IT IS FRIDAY! How has your Friday been? I have attached lots of Easter ideas that you could try during the holidays. Please keep sending me lots of your work on Seesaw as it is lovely to see all of your learning. I hope you have a fantastic weekend and a great Easter! From Miss Bennett.
31st March 2020.
Hello Year 1! Hope you are having a good Tuesday. I found myself baking this morning and I made some brownies. Then I decided make it into a insect. Can you guess what insect I have made? From Miss Bennett.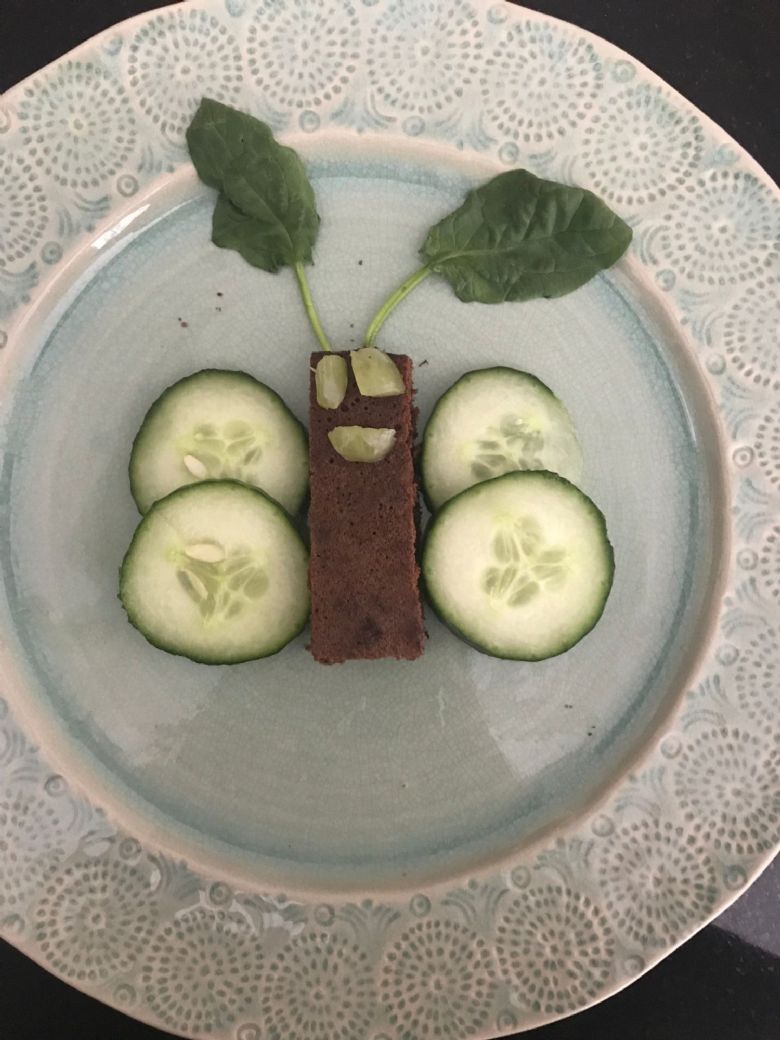 30th March 2020.
Hello. I hope you have been enjoying the sunshine this weekend! Week 2 is now up and please read the overview first. This week, the theme is all about minibeasts so you will have the opportunity to write about them, design some and even make houses for them! Be as creative as possible and enjoy the learning. If you have any pictures of your designs, please send them to the office as it would be amazing to see them. From Miss Bennett
27th March 2020 - HAPPY FRIDAY! Hope you are having a fantastic day! Well done to all of you for the work you have been completing this week! I have added a music challenge today where you can make up your own songs using insects names. Have fun creating your own musical masterpieces! Have a good weekend. Miss Bennett.
26th March 2020 - Hi! I have attached the pictures of our beans that we planted in the classroom. They are really starting to grow tall! See if you can try and make some scientific observations about the beans Have a good day. Miss Bennett.
24th March 2020 - Morning Everyone! I hope everyone is well. It is such a gorgeous spring day outside and I thought it would be a great opportunity to design spring time art. You could observe the different trees, flowers, landscape etc. Make them look fabulous! You could put your artwork in the window to brighten up the neighbourhood! Happy Tuesday. Miss Bennett
23rd March 2020 - Hello! Hope you had a good weekend. I am aware that the word documents do not seem to be printing so I have converted them all into PDFs. Sorry about that! Still getting the hang of all of this new technology. Hope this helps. Miss Bennett.
23rd March 2020 - I have just found fantastic online science game: KS1 Science 'Galaxy Pugs' on BBC bite size. The children have to unlock levels by completing science projects linked to animals, plants, mini beasts and materials - all linked to our topic. It is a lot of fun and I think the kids will love it!
Hello! Week 1 activities are now up and running. Please read the Overview before you start on the activities. I am hoping the overview gives you lots of different ideas and websites to try out. Please try to complete as many as you can! Have a good week.