Friday 27th November 2020
It's the last Friday in November and we're starting getting ready for Advent and making preparations for Christmas. The children have been following instructions from our talented Mrs O'Mahoney to make Advent wreaths for their classrooms. Our wonderful Advent display in the hall is taking shape, we'll have the big light switch on next week! Our Christmas tree arrives this afternoon, I know everyone will be very excited to see all the lights next week. We are working hard to make sure that the children enjoy as many of our usual Christmas traditions and preparations at school, as we can this year.
Attendance has been excellent recently, every child was in school yesterday, something that rarely happens! You might be interested to hear that our attendance so far this year is higher than this time last year! A especially great achievement given the times we are living in! Thank you for getting all the children in to school, we are really pleased with how well they are all doing.
Our Year 2 children have taken their phonics check this week, they would normally have done this is June, but it was postponed this year. They have all made great progress and are doing really well.
We would have taken our Year R children on their first school trip today to experience the Christmas story At Wintershall, however this wasn't possible this year. Instead, Lucy came to us and all our younger children have enjoyed Advent workshops this morning. They learnt about the first journey to Bethlehem and created an advent wreath in the hall.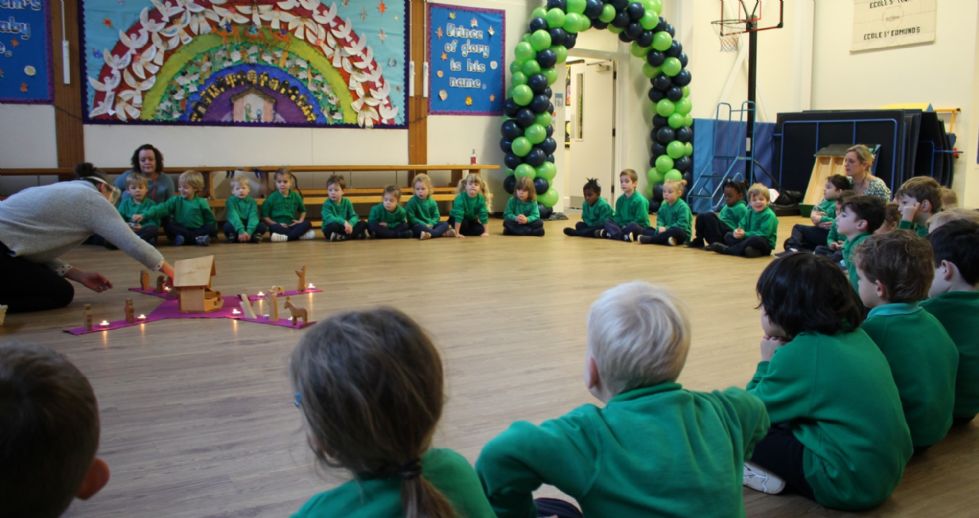 Each class is busy preparing a Christmas performance for you. We will be recording these ready to share with you before the end of term. It has been lovely to finally hear some children singing in the hall again!
The children are excited about the Elf Run and Christmas Jumper Day. We have talked about how helping others can help us to spread love and joy during Advent and can really help to bring us closer to God.
Have a good weekend,
Elizabeth