Friday 18th December 2020
We've made it to Christmas....
It's the last day of school this year before Christmas and the excitement has been building all week! We have all had had a lovely, festive final week at school. This year, especially, we are so pleased that we have successfully made it to the end of term! What a year it has been.... We are so proud of all the children for the way that they have adapted and coped in very challenging circumstances. I would like to thank the teachers and everyone who works at school for all that they have done this year, you are amazing! Thank you to you too for all for your support and kind words, they are very much appreciated.
We hope that you have enjoyed seeing the Virtual Nativity Performances from the whole school. It's not the same as other years but we hope that you have enjoyed seeing the children singing and performing.
Yesterday morning we had our Golden Assemblies, three times over! There were some very special headteachers awards given for hard work in all areas of school life, helpfulness and good friendships - well done to you all.
Then in the afternoon it was Christmas party time. The children were dressed in their party clothes and enjoyed games and food together. During the afternoon we heard bells ringing and a very special visitor brought presents for each class. The children were very excited that he could still visit and so were we! This year we all appreciate the little things so much more!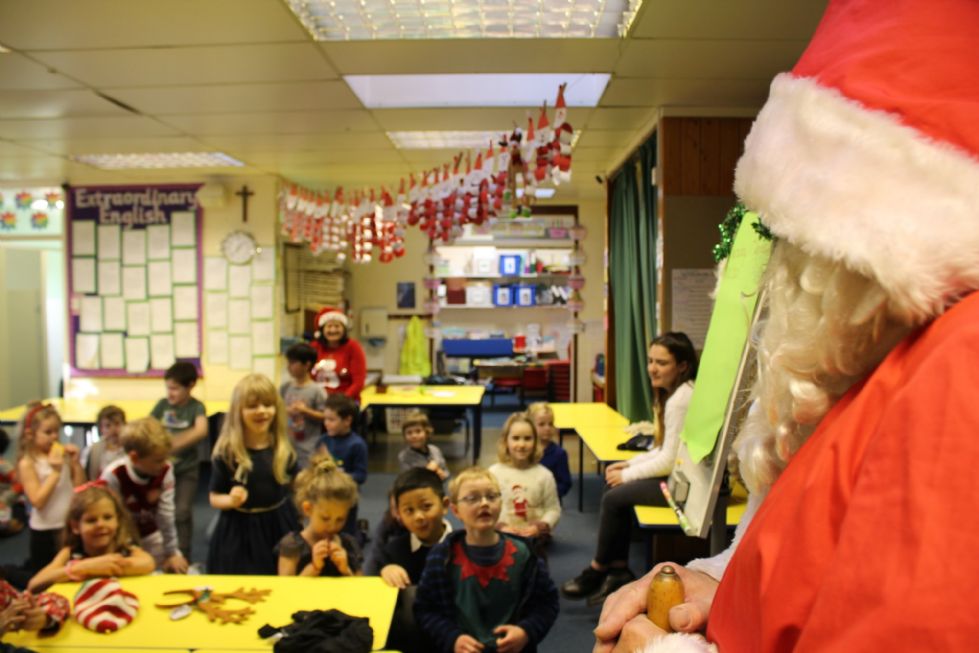 We will have just had our 'Carols round the tree', like so many things, it's been a bit different this year. The children sang beautifully in their groups, watching the nativity figures and candle light as they listened in awe and wonder to the story of the very first Christmas. Next year, we hope to have our whole school family back with us again for the carols.
I hope that everyone has a wonderful Christmas and a very safe, happy start to 2021.
See you all next year,
Elizabeth