Friday 29th January 2021
Snow and water droplets..
We all loved the snow last Sunday, it was a magical day, a great distraction and a much needed flurry of excitement for everyone. Even those who just watched from the window enjoyed the wintery scene. We have loved seeing the pictures of the children sledging and building snowmen. The children in school managed to get the most out of the untouched playgrounds on Monday before the snow melted.
Here is some of the wonderful work from home this week: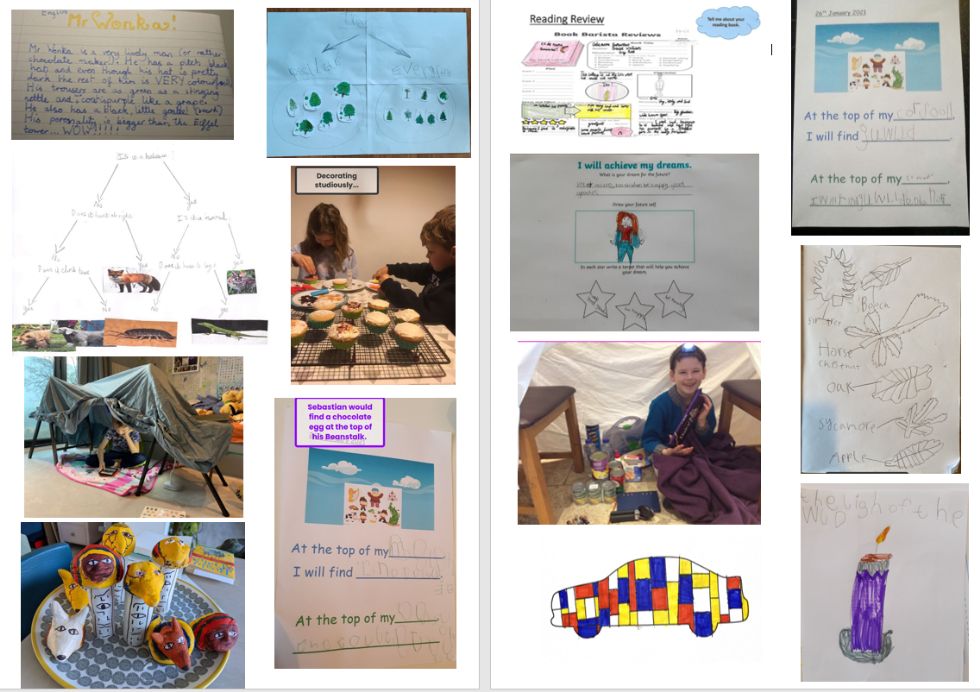 It's the last Friday of January and we now know that, sadly, we won't have all the children back before March, but there is hope and a date to aim for. If we break down the time ahead, we have two weeks before half term, then a week's well deserved break for everyone, then two more weeks of remote learning, then we expect that we can start to welcome all the children back to school again. We hope that we will have a few weeks with everyone together again before Easter.
We have started the self-testing for all staff this week. It is a relief to come into school knowing that everyone has tested negative this week, long may it continue!
We all joined the CAFOD National Assembly yesterday, the children were fascinated by the stories and the importance of water. I have already seen quite a few water droplets ready to go in windows for the water droplet trail. Do look out for them on your daily walks.
Thank you to everyone for joining our Monday assembly. I have already seen a few wonderful entries to the art competition and I'm looking forward to seeing the others coming in. Please join us on Monday morning at 9.30am.
I hope everyone has a good weekend,

Elizabeth