Friday 12th March 2021
We have loved having all the children back at school this week. It has been such a long time since we had full, busy classrooms, school hall and playgrounds! It is wonderful to hear the children playing outside and chatting and catching up in the hall at lunchtimes. The children have settled back into school life really well this week and have shown amazing resilience during this difficult time. We are very proud of them all.
We have had very mixed spring weather with warm sunshine at the start of the week then storms and hail yesterday! We have still made sure that the children have plenty of time outside to play and enjoy being back together.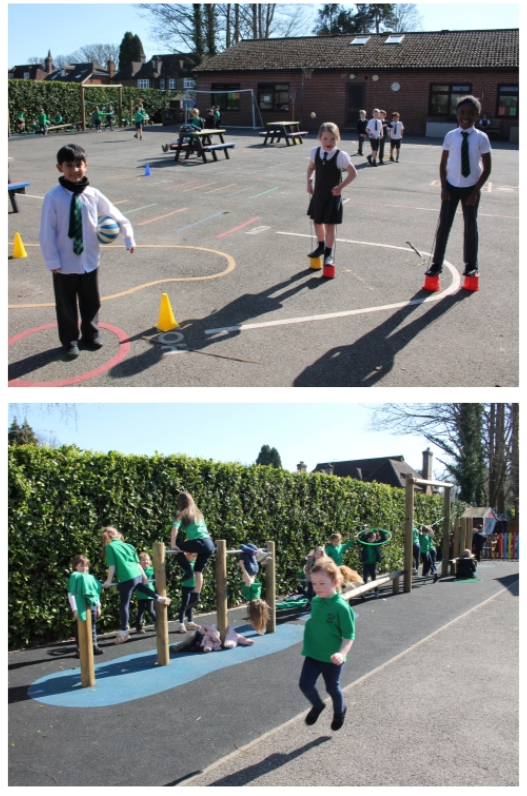 During our assembly this week we welcomed everyone back and talked about Jesus's anger in the temple as His father's house was turned into a marketplace. We thought about how sometimes we have to be strong, stand up for what we know is right and face up to difficult situations. We also looked at the winning entries for the GLP 'Made in Godalming' Art Competition. The standard was very high and I was so impressed by all of the children's wonderful, creative art work. We had two overall winners; very well done to Mia M in Year 3 and Harriet in Year 5, best in their year groups out of all the twelve Godalming schools. Here are their entries: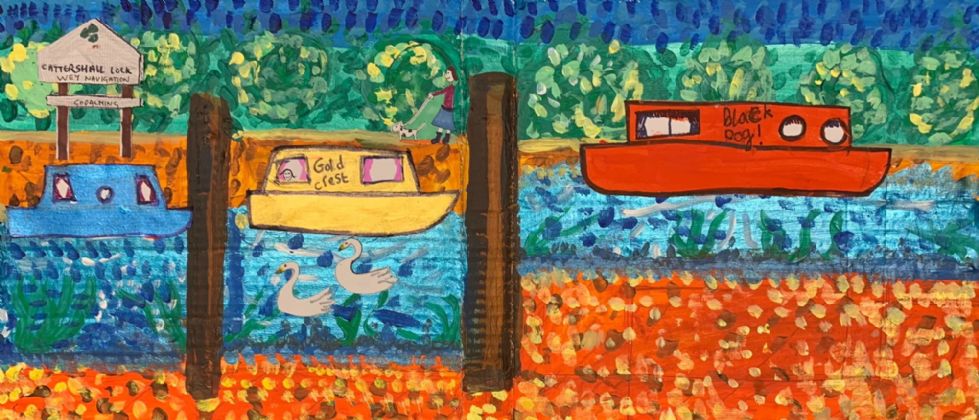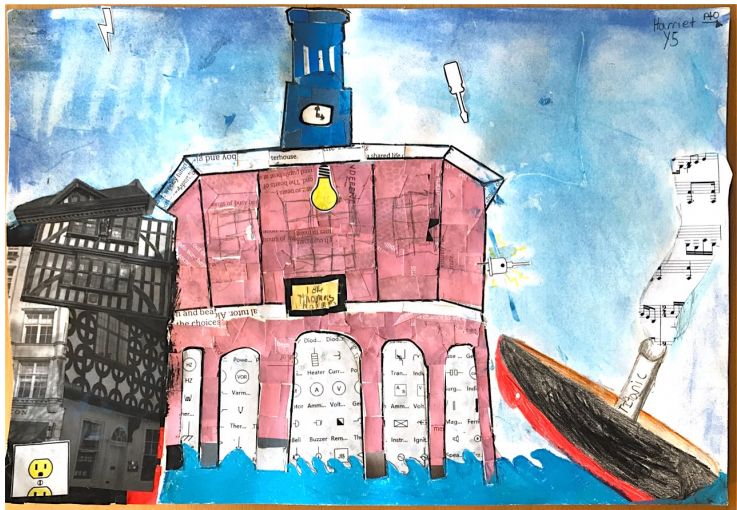 The children have been busy and active this week. I've seen lots of reading, writing, maths, RE and PE . From creating superheroes to lovely mother's day cards and crafts there have been some lovely learning activities going on.
I hope all mothers have a lovely Mother's Day on Sunday and that you are very well looked after!
Have a lovely weekend and a good rest, I think the children (and teachers) might be rather tired!
Elizabeth