Friday 29th April 2022
A very funny author visit and Sayers Croft
It's been another busy week at school and the time seems to be passing by very quickly. It's the end of April already! Having been away with Year 6 last week, it feels as if I am still catching up with everything.
On Tuesday, we were all thoroughly entertained by our visiting author, James Campbell. I don't think I have ever seen the whole school laugh so much! From Reception to Year 6, including all the staff, he had everyone in fits of giggles. I'm sure that you will have heard about his visit and many of the children have had their noses buried in his very funny books.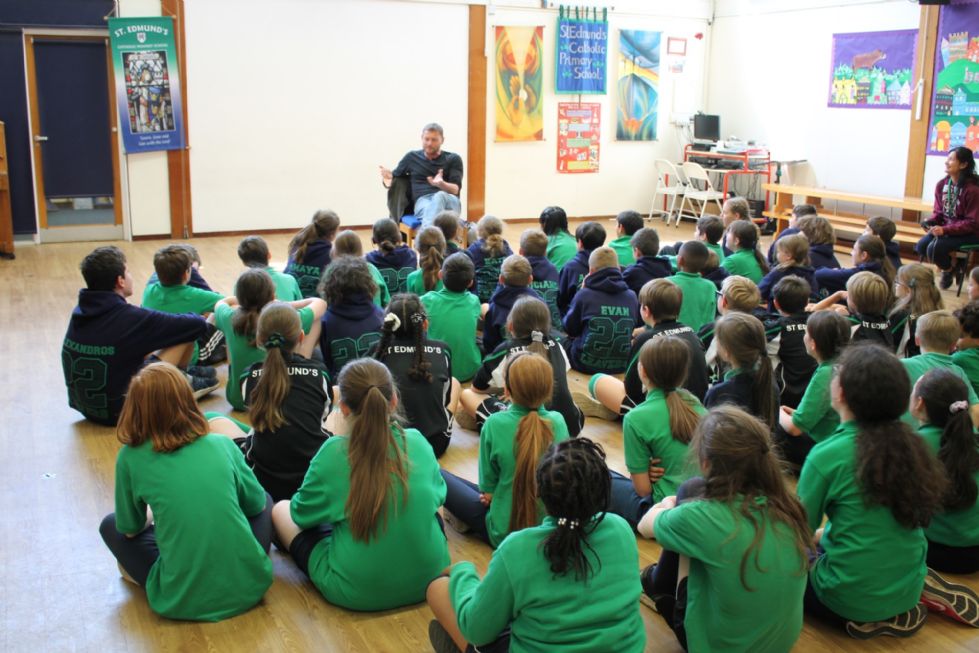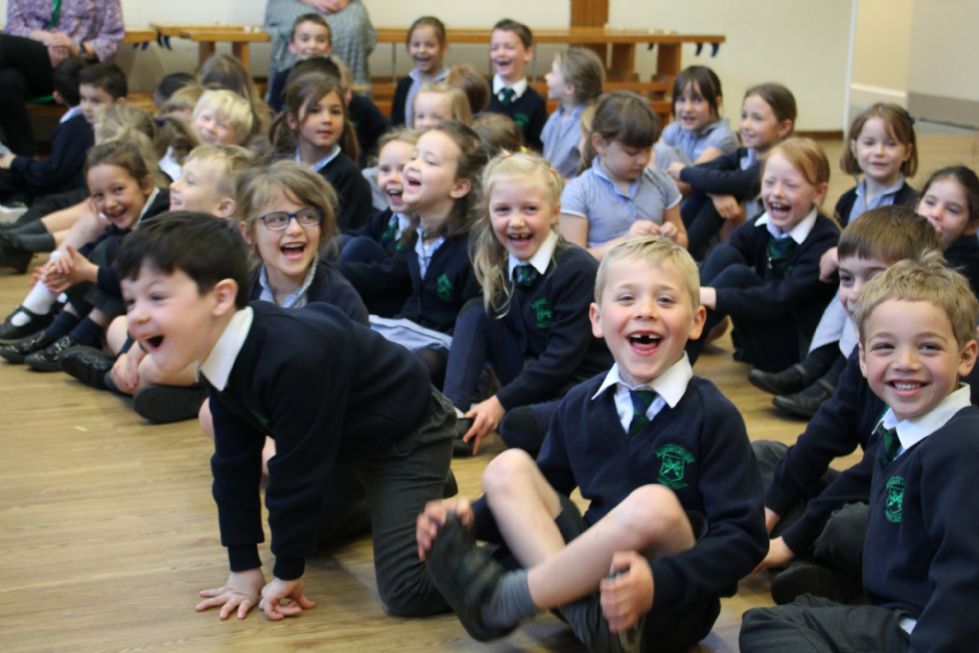 We had another sports victory on Tuesday afternoon with our Hockey players winning their tournament. Well done to our Year 4 and 5 hockey players.
The Year 4 children headed off to Sayer's Croft on Wednesday morning, for their first residential visit. As you can imagine, they were very excited. Although the weather has been quite cool, it has been dry with some sunshine. The children have challenged themselves with a variety of adventurous activities, low ropes course, a blindfolded walk, and most exciting of all the very wet stream walk! They have just returned, tired but full of their adventures.
There are eleven tiny eggs in our birdbox and the mother has been incubating the eggs since the end of last week. We would therefore expect them to hatch towards the end of next week. You can keep checking in here: http://www.seenature.org.uk/schools/st-edmunds-cep-school/
I hope that everyone enjoys the long, Bank Holiday weekend.
Elizabeth