Friday 20th May 2022
We started our week with our whole school photograph on Monday morning. The children were very excited to see the steps set up in the playground. The whole event was very well-organised, and we can't wait to see the final photograph. It is lovely to have a record of the whole school together in 2022.
On Tuesday we had a visit from Harry the hedgehog and Graham from St Francis Animal Care. They came to see Year R and 6 as part of their learning. The children really enjoyed meeting Harry and finding out about hedgehogs. Harry seems quite happy to meet everyone too!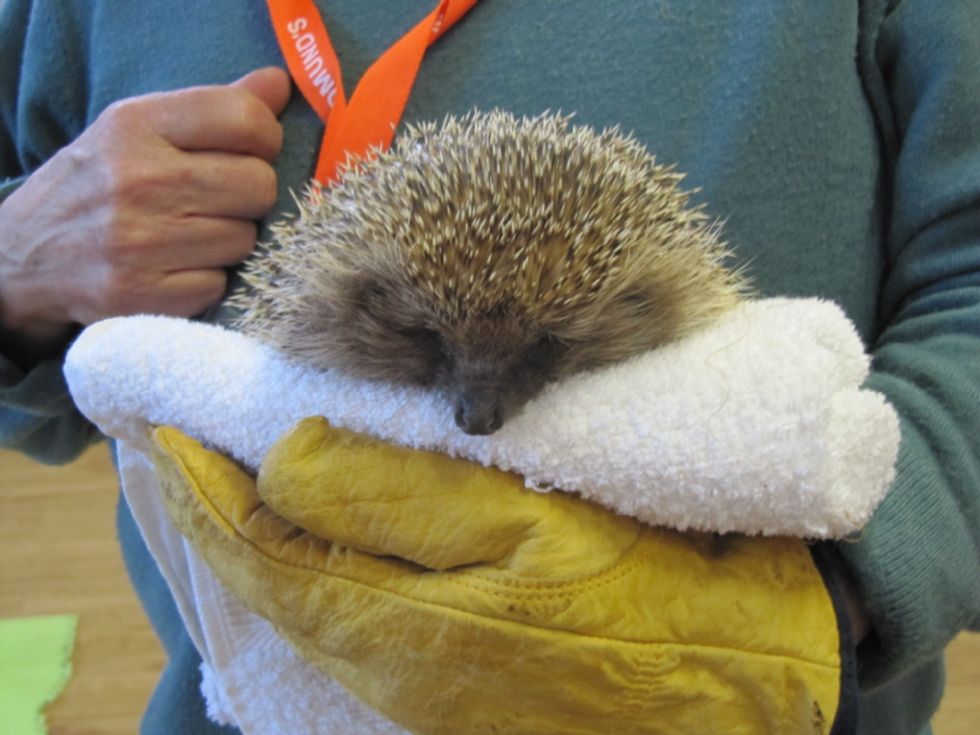 Thursday evening saw the first Xavier Young Musician of the MAT Concert. Each school entered two performers. We had Ambrose (Year 4) and Aria (Year 5) representing St Edmund's. Aria sang 'A Change in Me' from 'Beauty and the Beast' and Ambrose played 'Shadow Wizard' on the violin. They were both fantastic, and performed brilliantly, I was very, very proud of them. The standard was incredibly high, and it was a delight to hear such talented young musicians perform.
Over the last two Sundays, we have enjoyed seeing many of our children making their First Holy Communion. We have asked them to come with their outfits next Thursday for our Ascension Day Mass. Please come and join us at 2pm if you can.
Next Friday we will start our Royal Jubilee celebrations with a mufti day and cake competition, and the start of out summer half-term holiday.
Have a lovely weekend,
Elizabeth