Friday 9th September 2022
Welcome to a new school year. What a first week back we have had!
Yesterday afternoon, we realised that something of great significance was about to happen and the announcement of the Queens's death quickly followed yesterday evening. We have had a special assembly this morning, to allow us to be together as a school community and reflect upon the amazing life of our Queen, Elizabeth. The children always impress me with their knowledge and understanding and this morning they spoke eloquently about the Queen, her life, our new King Charles III and how they were feeling. We finished our assembly with a look back at the Queen and Paddington having tea together at the Platinum Jubilee; a lovely way to remember her.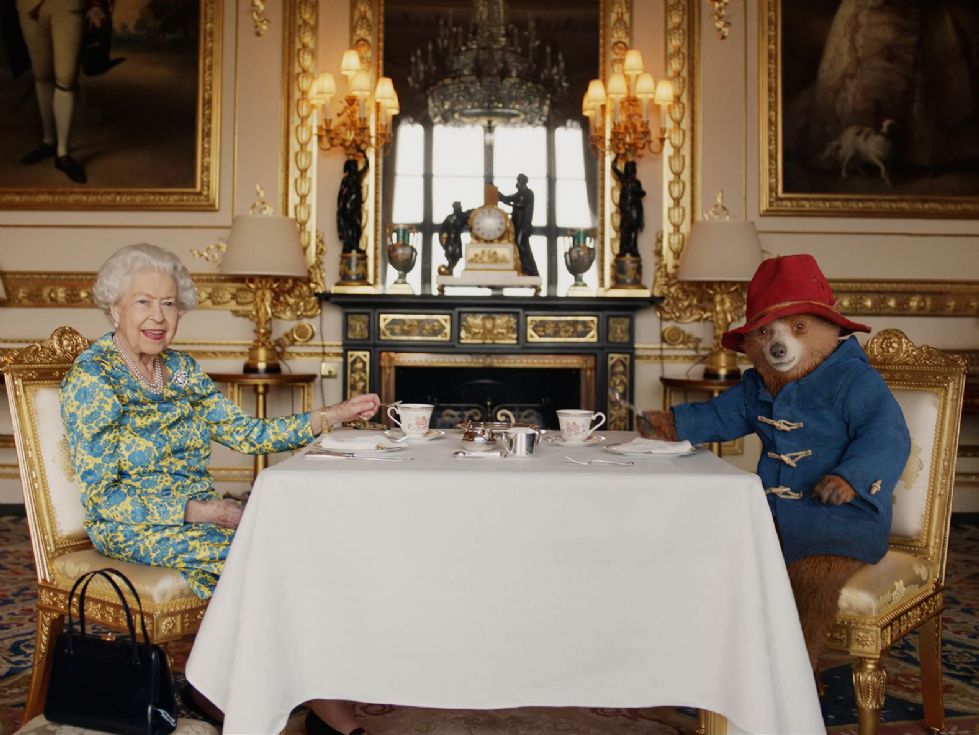 After a summer of record-breaking sunshine and droughts, autumn has certainly arrived with the new school year. It has been so wet; we have had a few leaks and soggy children and carpets. You may have noticed that the notorious playground puddle has finally gone, the new drainage installed over the summer has actually worked!
I hope that everyone had a lovely break over the summer; the children have been telling me all about their exciting adventures and holidays. There have been some improvements around the school over the summer; you will have seen the new gates that went up in July; the tree house and surrounding play area has been updated; and we are also waiting for a date for our building project to commence later this academic year.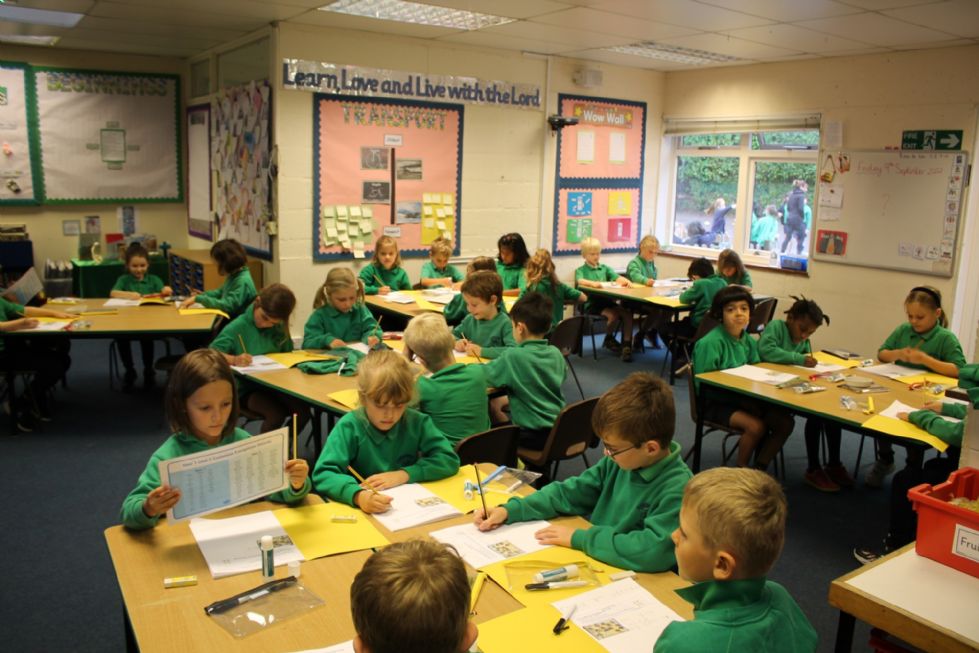 It has been wonderful to see everyone returning to school this week, the children are all looking very grown up and smart in their uniforms. They are full of excitement for their new classes, all that they are going to learn, and they are really looking forward to the new school year. It is always such an exciting time of year; a time to celebrate new beginnings and look to the future full of hope, promise and possibilities. We welcomed Hana in Year 3, Miss Kapustianchyk, LSA, and Miss Erwin, Year 1 classteacher. Our new Reception class will start school on Monday, we can't wait to have them with us and get to know them all.
During our first assembly on Wednesday we have thought about the new school year and what we all need to have a happy and successful year together. We talked about the range of feelings have starting a new year. We had a lovely Mass on Thursday for the start of the year and Mary's birthday. I think we are all ready to get started on this year's journey. We are all looking forward to the exciting year ahead.
Please come and join us at Mass on Sunday, if you can, 10.30am at St Joseph's Milford.
I hope you all have a lovely weekend,
Elizabeth