Friday 19th May 2023
May Procession and musicians
We have finally seen some warm spring sunshine this week, which has been lovely!
It was the perfect weather for our May procession to Ladywell Convent on Tuesday. It was the first time that we have been able to do this since 2017. The children were very excited and enjoyed the walk, talking to their partners from different year group, it was lovely to hear their conversations as they walked and chatted together. We are very grateful to the sisters at Ladywell for letting us use their beautiful chapel and grounds for our celebration. The children read and sang beautifully. They enjoyed the picnic afterwards and their walk back through the woods past the bluebells and the lambs. Thank you, Fr Jonathan and to all the parents who accompanied us. It is one of those special days that I hope the children will always remember. We will be back at Ladywell Chapel in July for our Year 6 Leaver's Liturgy.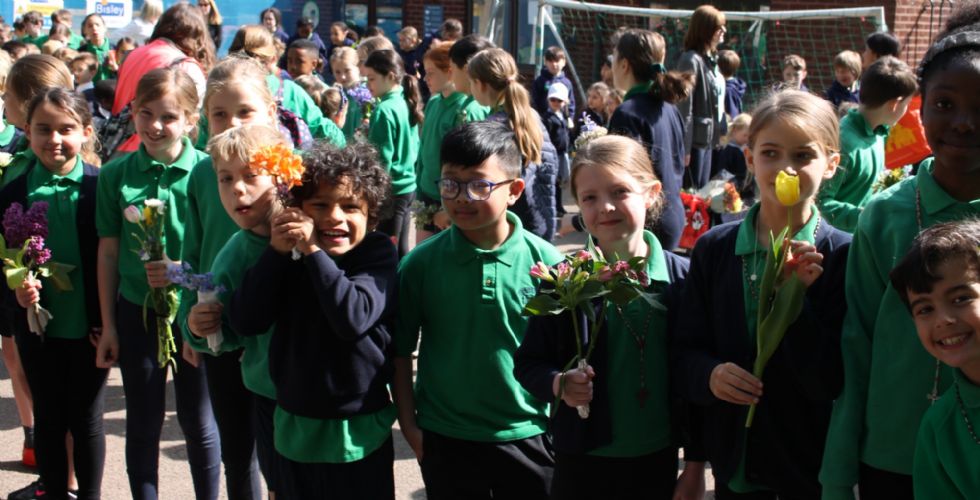 Yesterday morning we spent some time on our school development plan for 2023-24 with Josie our learning and teaching lead and Ashley our Chair of Governors. We looked at all that we have achieved this year and our plans for the coming academic year. It was a really useful session and helped us to see how much we have already accomplished.
Yesterday evening saw the first Xavier Young Musician of the MAT Concert. Each school entered two performers. We had Ambrose and Aria representing St Edmund's. Aria sang 'On My Own' from Les Miserables and Ambrose played 'Quizas, Quizas, Quizas' (Perhaps, Perhaps, Perhaps)' on the violin. They were both fantastic, and performed brilliantly, I was very proud of them. The standard was incredibly high, and it was a delight to hear such talented young musicians perform.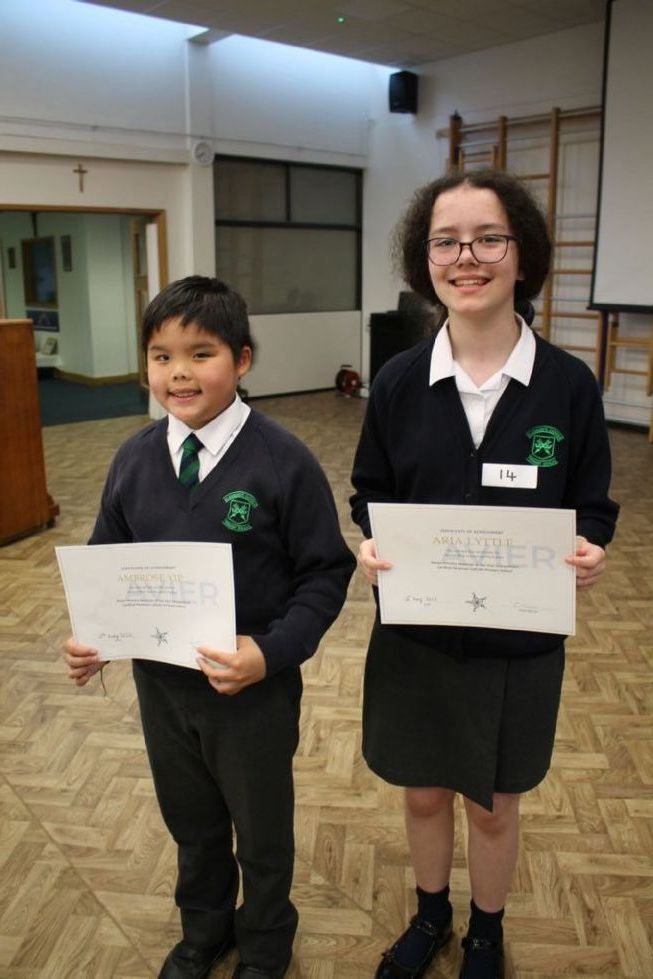 This time next week, we will have to chance to see all our talented children in the Talent Show Final!
Have a lovely weekend,
Elizabeth