Friday 15th March 2019
Public speaking, windy weather and bikeability...
Friday 15th March 2019

Last Saturday evening children from across KS 2 took part in the Godalming Swimming Gala. We were very impressed by their determination, team work and resilience. It is always a challenging event and the children did extremely well coming fourth overall.
Year 4 children made their First Reconciliation during a very special service at Ladywell Chapel last Saturday afternoon. They will make their First Holy Communion in May.
What a wet and windy week we have had! This has meant the return of our 'water feature' in the playground and sadly the Year 1 trip to Painshill Park and the Cross country event for Years 3 and 4 have had to be postponed. We hope we will see a return to warmer spring weather soon!
During our assembly on Wednesday we thought about Jesus being tempted in the desert and what this would have been like for him. We also heard speeches from our Year 6 public speakers. Emma and Rory were our entrants for the Catenian's Annual Public Speaking Competition held at St Dunstan's Church in Woking. It is always amazing to hear the variety and quality of the speeches presented. Well done Emma and Rory your speeches on: 'Should ninety-seven year olds be allowed to drive?' and 'The value of Homework' were both excellent.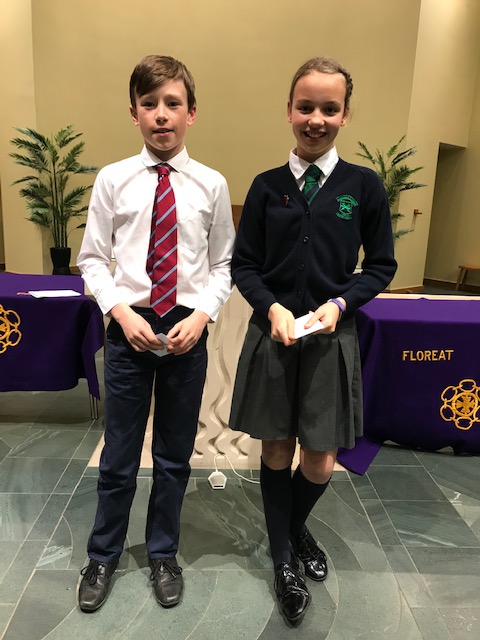 We have had a busy week with bikes as Year 4 children have taken part in the Bikeability scheme learning how to maintain their bikes, stop and start safely and developing their control and skills. Year 2 also have a turn on Monday morning with the Pedals programme where they will develop their road safety skills.
Our Year 5 class had a rather damp day tree planting at Ladywell Convent on Thursday. They were kept extremely busy with hundreds of new hedging saplings to plant. The children really enjoyed being outdoors in the woodland and identifying the trees growing. Thank you Year 5, it will be lovely to watching the hedge that you planted growing!
We had an assembly from CAFOD this morning and we have gone without our morning snacks to support CAFOD's Lenten fast day, being a little bit hungry helps us to realise what it must be like for those who do not have enough to eat.
Have a lovely weekend,
Elizabeth