Friday 26th April 2019
Back to school, celebrating the Good News and nine eggs...
Friday 26th April 2019
Welcome back to the summer term! I hope that everyone had a wonderful Easter and a lovely holiday. I think everyone enjoyed the beautiful weather over the Easter weekend, what a great way to finish the holidays. The children are all looking very pleased to be back with their friends and enjoying their learning.
Being back at school so soon after Easter has given us a chance to reflect on the Easter story and think more deeply about what happened at the Resurrection. During our assemblies this week we have thought about what it would have been like to be there on that Easter Sunday morning and how hard it would have been to believe that Jesus had really risen from the dead. The children unwrapped the letters we had put away on Ash Wednesday and revealed the word ALLELUIA as we celebrate the Good News. Arthur was inspired to create his own 3D model showing Easter Sunday morning: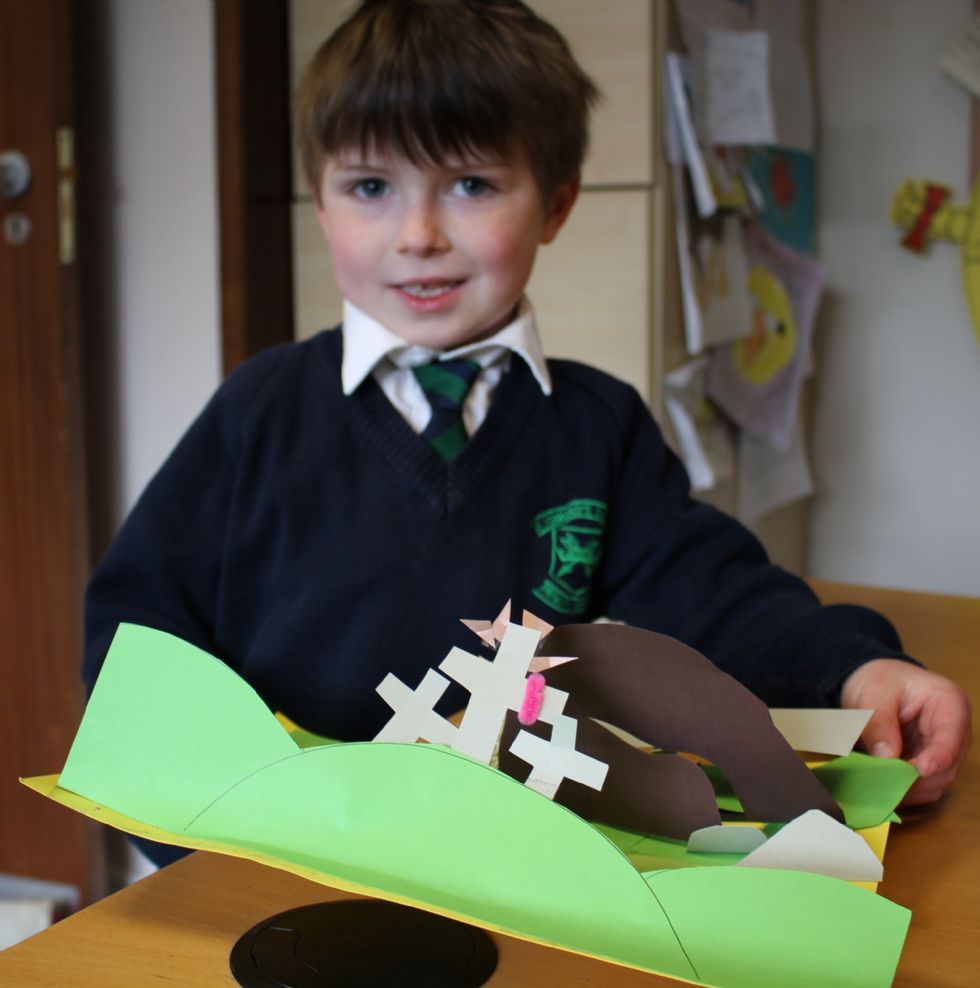 We have been continuing to follow the progress of our little blue tit in the nesting box. You can watch her sitting on her nine eggs here:
http://www.seenature.org.uk/schools/st-edmunds-cep-school/
We hope they will all hatch early next week, do keep watching!
We have a busy term ahead with many exciting events coming up. We have our first 'International Day' on Monday 29th April. We hope that this special day will give us a chance to learn about and celebrate all the different cultures and nationalities that make up our wonderful school.
Later this term we will celebrate 50 years of St Edmund's School in Godalming. Bishop Richard will be joining us for Mass on Thursday 23rd May and we will have a picnic lunch afterwards.
Have a lovely weekend,
Elizabeth