Friday 19th June 2020
As we head towards the summer solstice, it's been rather wet June week, with the children having to stay inside a bit more but we have the promise of a heatwave to look forward to next week!
We have all settled back into routines well and everyone seems very happy. Although we are missing out on lots of things we are making the most of each day, being hopeful and looking towards the future, especially the time that we can all be back together.
On Wednesday, Father Jonathan joined Year 6 children in the playground at a distance, for a special liturgy. He talked to the children about the feast of Corpus Christi. Here they are in the playground: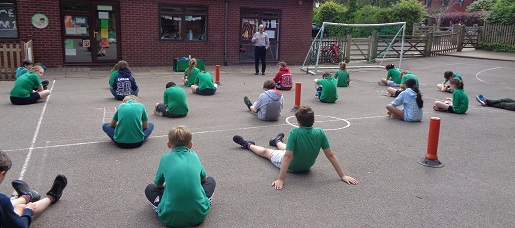 Yesterday, we joined the CAFOD National assembly on the 'Summer of Hope'. I hope that some of the families at home have managed to join too? It was really inspiring and made us all feel part of something big although we are apart. Today would have been sports day, (weather permitting!) and the children wanted to think of fundraising ideas immediately and Year 6 suggested a mufti day which we have today! Do let me know if you are planning anything at home for the 'Summer of Hope'.
We brought hope to a group of children not able to return to school yet with a the first of a few weekly sessions at Huckleberries Nurture Farm in Elstead. The children had a wonderful day taking goats for walks, looking after the month old baby goats, cuddling the rabbits and enjoying the beautiful new site with a walk to the river through the long grass and woodland areas. It was a wonderful day and we are very fortunate to have the opportunity to take a groups of children.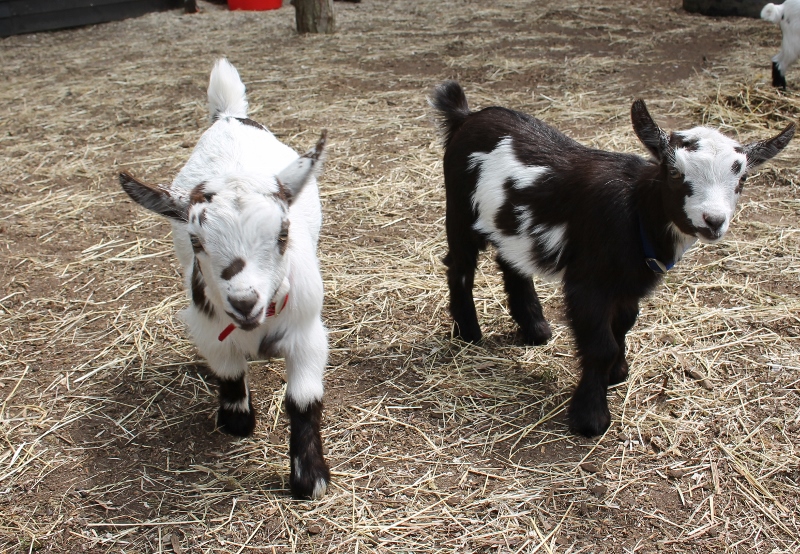 I hope everyone has a good weekend,
Elizabeth