Open Mornings and Tours
We would normally offer an Open Morning with guided tours of the school, classrooms and grounds during the month of November. However, due to the current restrictions placed upon us as a result of the Coronavirus, we cannot offer our usual Open Morning.
We held a 'virtual open morning' presentation on 4th November (please see the short virtual tour made by our Year 6 Digital Leaders). To give you more information about our school, please find our Open Morning presentation at the bottom of the page.
Applications must be made by 15th January 2021.
If you have any questions about our school or the application process please contact the school office.
info@stedmunds.surrey.sch.uk
01483 414497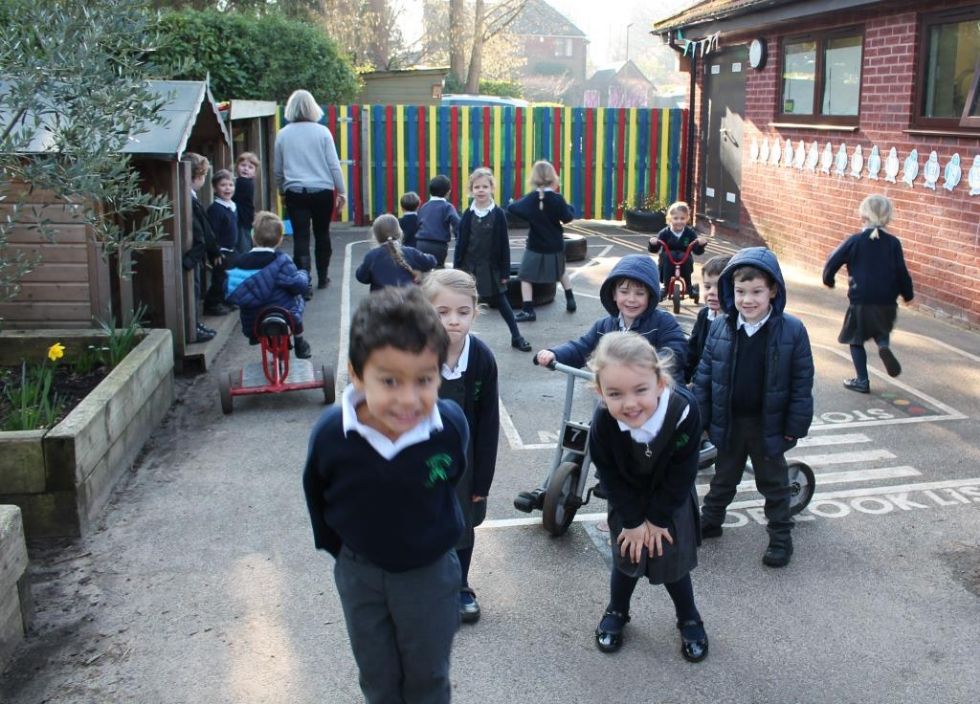 New to Year R September 2020
As we are not able to hold our usual induction sessions for our new pupils, we have filmed a short tour for the Year R children and families to share. Here it is: