Our School Houses
All children belong to a house, either St Matthew, St Mark, St Luke or St John. Siblings will be placed in the same house. During the year we have our Sports Day, sports competitions and quizzes in house teams.
Children earn house points for excellent work, behaviour, attitude or being helpful. The house with the most points wins the cup and there are winners for each class awarded every half term during our Golden Assembly.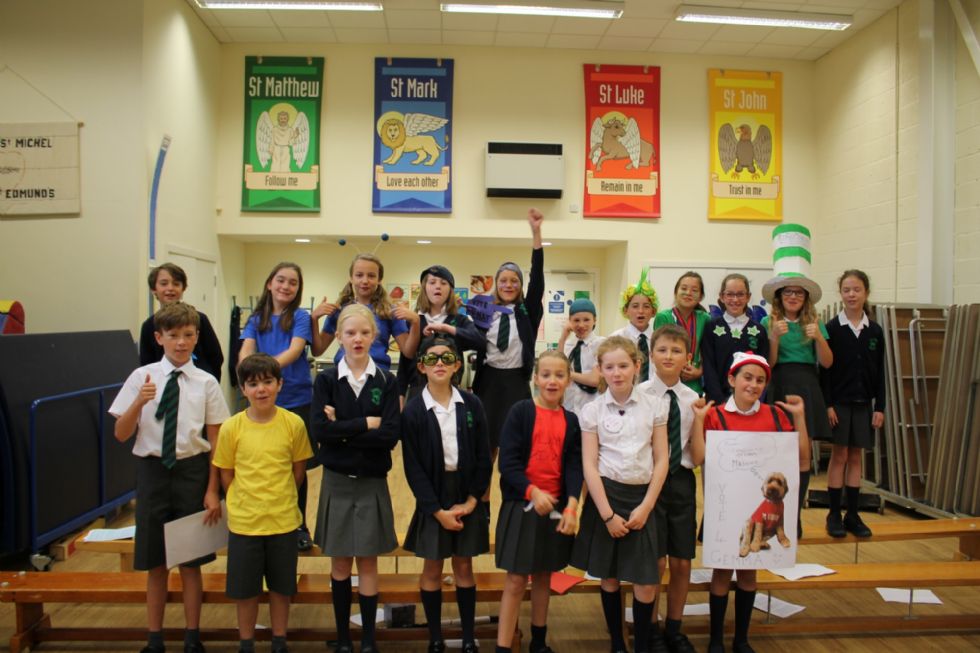 Children in Year 6 are voted in as House Captains by the children. Here they are after making their speeches in September.