Year 3
Friday 17th July - Final post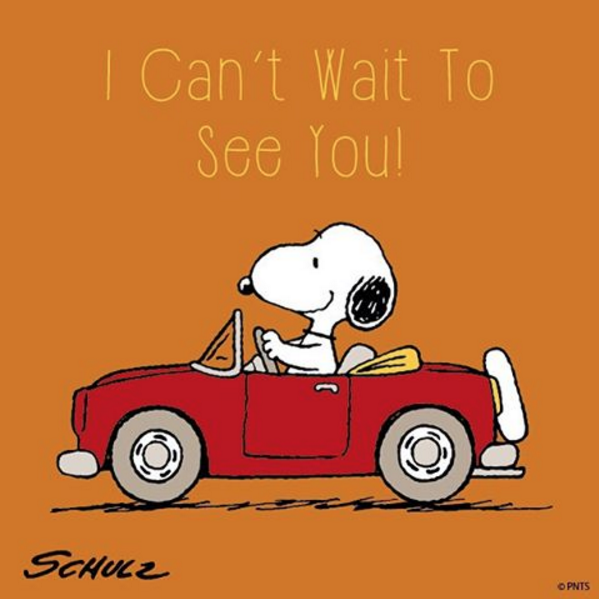 Morning Year 3,
We've nearly made it to the end of the summer term and your time in Year 3!
When you come in on Monday please can you bring with you:
- A plastic bag to take all your Year 3 books and work home.
- A pencil case with coloured pens, pencils etc (We will not be sharing any school equipment).
- ONE piece of your favourite work that you have done at home during lock down to share with the rest of the class that you are really proud of and we can take a photo of for the hall display
Remember, the last time I am looking at seesaw is Tuesday next week.
I can't wait to see you all next Monday and I'm very excited to hear and see what you've all been up to! I hope you've enjoyed mine and Paddington's daily posts on the website and enjoyed what me and my family have got up to during lockdown! It's gone so quickly but I'm now looking forward to the summer holidays and relaxing with my family.
Have a lovely weekend.
Love Mrs Every
Thursday 16th July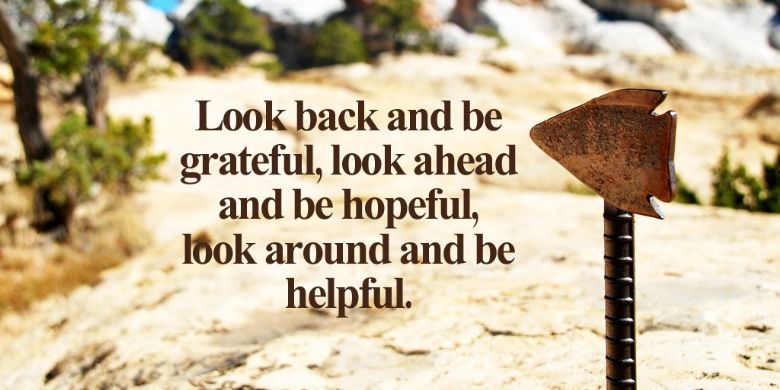 Wednesday 15th July
I was looking at all the books I've read over the past few months and I can't believe how many I've got through! All different types from mystery to picture to animal to family tales to adventure. There are so many amazing books to choose from , the list is endless. I know some of you find it hard to get into a book but give it a go and you will be surprised at how fantastic it will be! It can be a comic, information book, about your favourite sport or picture book. It might have 10 pages or 100 pages, it doesn't matter. You've got the whole summer holidays to be transported to another place!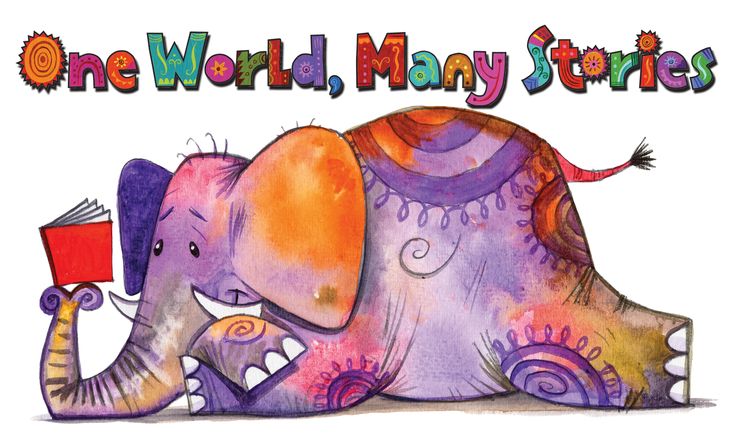 Tuesday 14th July
Pobble 365 story starter: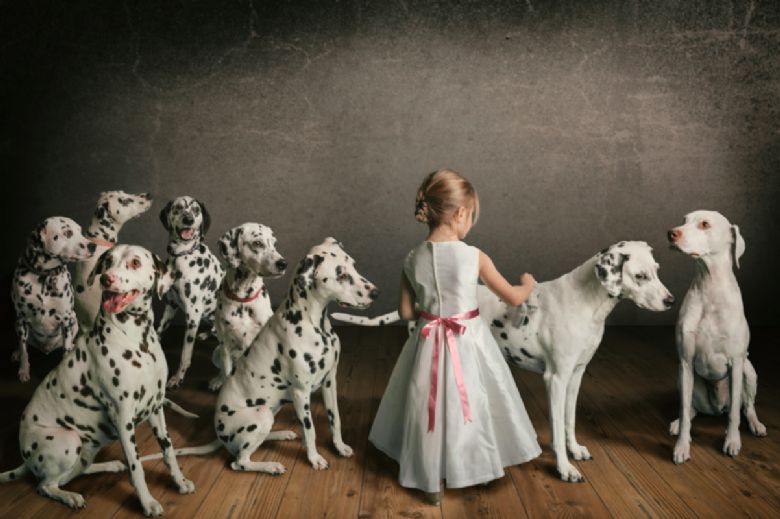 So far, her plans had all been successful. The orders kept flooding in on her website, and she had to work tirelessly just to keep up!
How long until someone realised what she was up to? Would they ever?
What are the girl's plans?
What are these 'orders' that the text refers to?
What is the girl up to?
Will anyone find out?
What might it say on her website?
Where does she get the dogs from?
Do you recognise the breed of dog in the picture?
How many has she sold so far do you think? When will she stop?
Monday 13th July
Morning Year 3.
Hope you are all well and had a good weekend. I will not be posting any new activities on seesaw this week as it is the last week of home learning. If you still would like more activities to do apart from bbc bitesize and the White Rose maths then look back at all the fun activities I have posted over all the weeks of lockdown and pick a few that you have not completed. The final time that I will look at seesaw will be next Tuesday 21st July.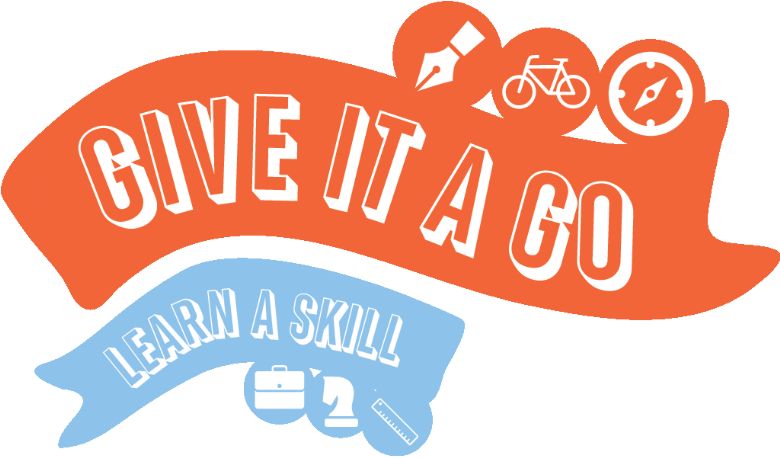 Friday 10th July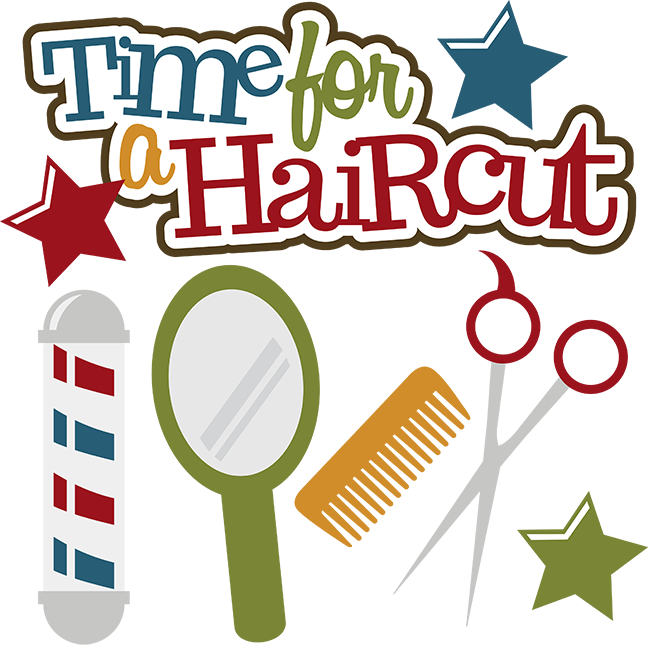 HOORAY! I finally got my hair cut today, it was so long, I could almost sit on it (well it wasn't quite that long!!!!!!). Only 1 more week of this term left and then I'll see you all at school, can't wait! Hope you have a lovely weekend.
Thursday 9th July.
I'm loving seeing all your Cute Critter Sock Monsters you have been making at home. They are definitely unique and original!!!!! It's also great to see you baking the flag pizzas, find the recipe on seesaw activities.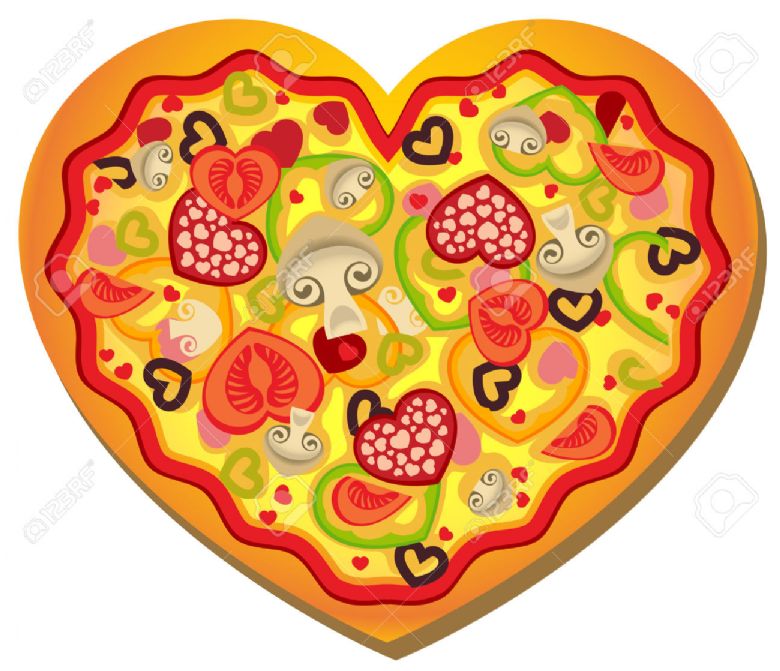 Wednesday 8th July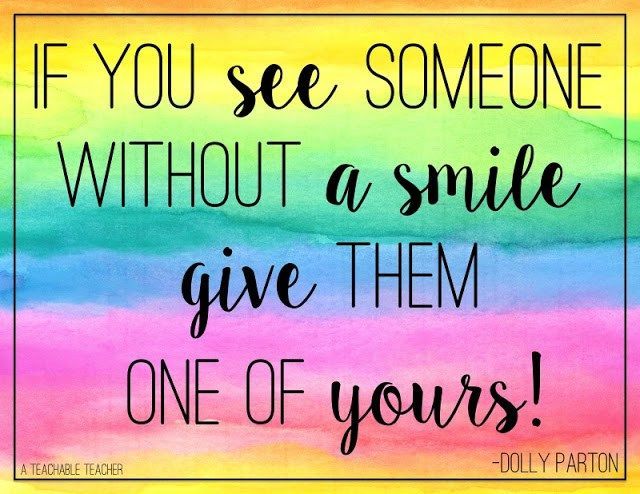 Tuesday 7th July
If we were together we would have made these Art Ninja Cute Critter Sock Monsters at school this term. These are ones we have made at home: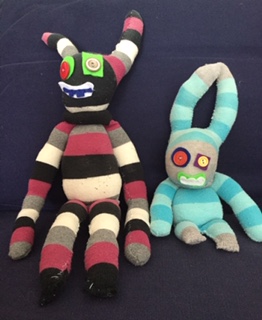 Have a go at making some of your own. I have posted the instructions on a seesaw activity.
Monday 6th July
Afternoon. I've been enjoying all your 'Would you rather' questions! I have just posted more fun activities on seesaw. One of them was to draw a dancing picture in the style of the artist Keith Haring. We decorated our radio at home in his style. Perhaps you could create your own sculpture?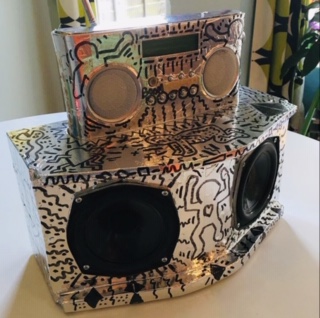 Thursday 2nd/Friday 3rd July
Morning. Here are some things to think about over the weekend.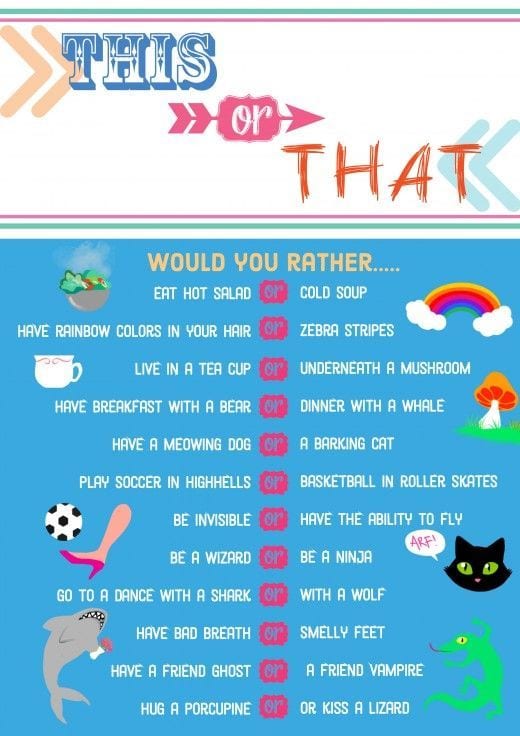 Can you think of any of your own?
Wednesday 1st July
It's the first day of a new month, hasn't time gone quickly! Take the time to reflect on what you and your family have achieved in June. Have you learnt a new skill like saying hello in another language, found out new facts about a country, eaten something you've never tasted before, learnt a new trick with a football or on the trampoline, helped out around the house. Let me know in your seesaw journal.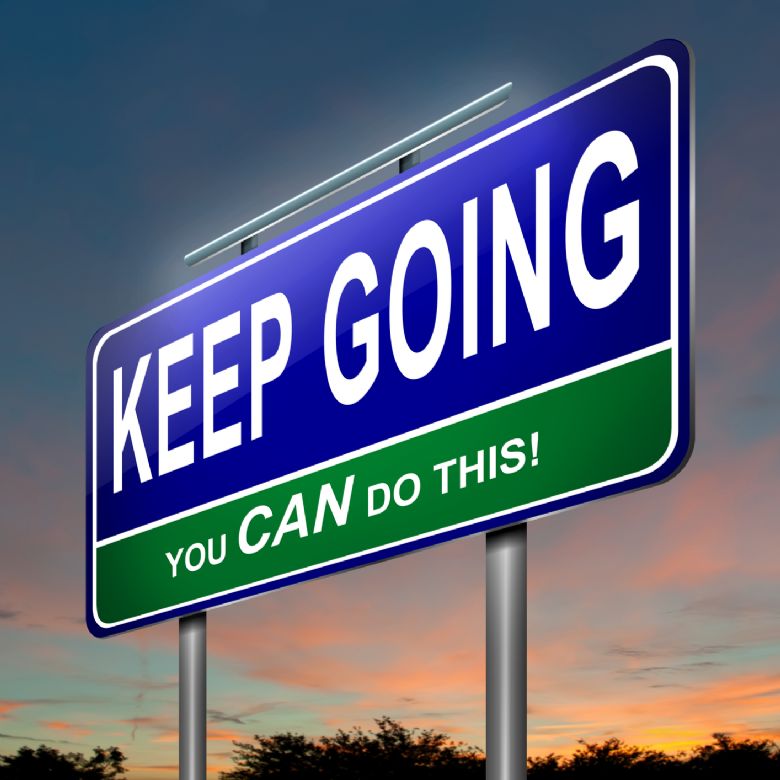 Tuesday 30th June
Over the next few weeks is Children's Art week. Here is a link to a range of ideas to get you being creative!
https://engage.org/happenings/childrens-art-week/
Have a go and see what you can achieve! I look forward to all your AMAZING ideas.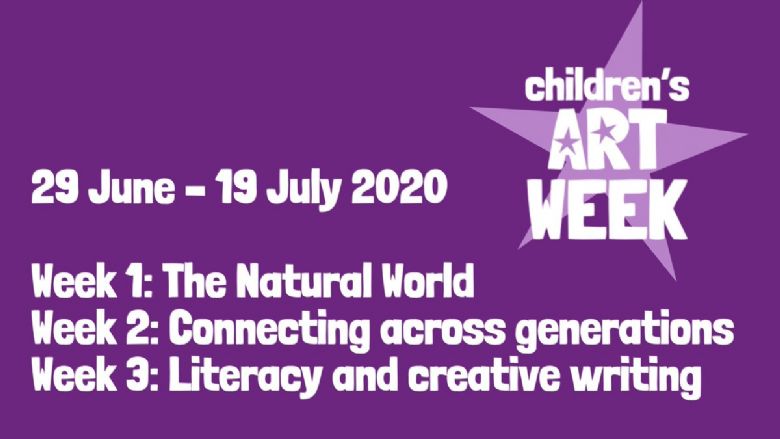 Monday 29th June
Afternoon. Hope you had a good weekend. I've been looking at Japanese Notan art this morning.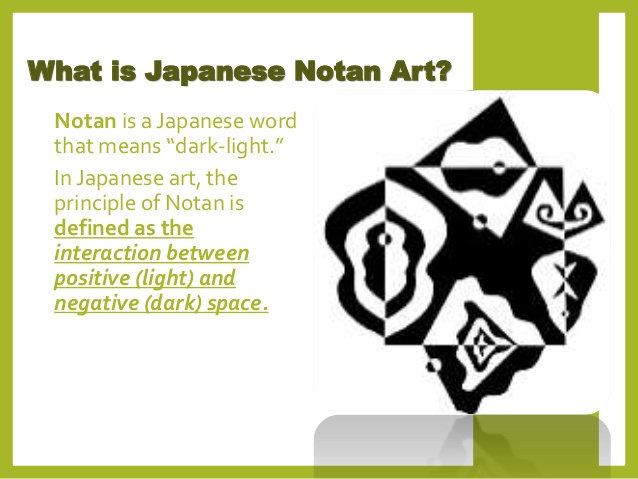 I've posted an activity on seesaw for you to create your own. I've just made a simple one at home. What do you think? You don't need to just use black/white. Experiment with different colours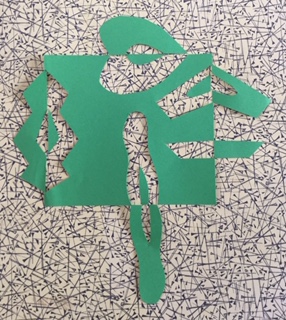 Friday 26th June
We have started to paint our Yayoi pumpkin! This is the undercoat and then we need to use glossy yellow paint and put on the black spots. It was VERY hot so we had to give the pumpkin a shady parasol!
Have a lovely weekend and speak to you next week.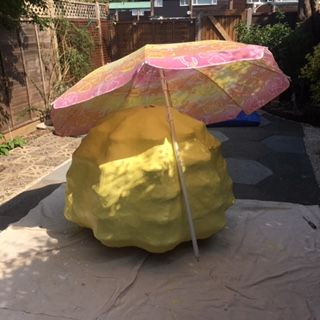 Thursday 25th June.
What a scorcher today! I hope you have drunk lots of water to keep hydrated. I know I have!
The birds in my garden have loved having a swim/wash/drink in our bird bath. Just watching them has made me feel cooler!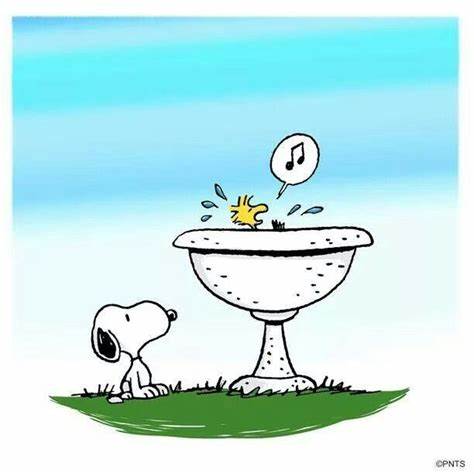 Wednesday 24th June
I have been at school all day today getting the hall display ready for when you return. I was inspired by the CAFOD assembly last week about FAITH, LOVE and HOPE. I'm looking forward to finishing it off when the whole school are back TOGETHER again.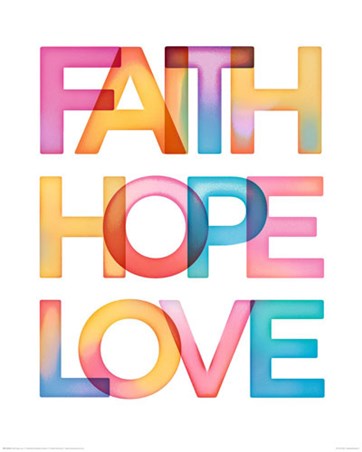 Tuesday 23rd June
THE TROLL: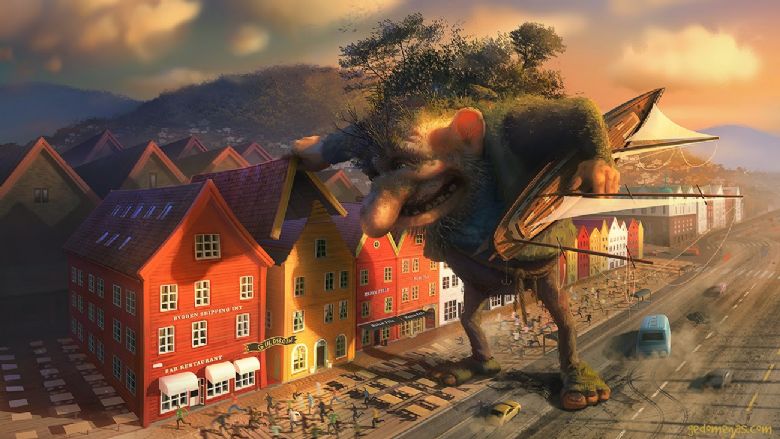 This was the Pobble picture today.
What do you think of this troll? What is he doing? Where do you think this is? Why is he lifting the roof off one of the buildings? Is he friendly?
Monday 22nd June
The sun has got his hat on today!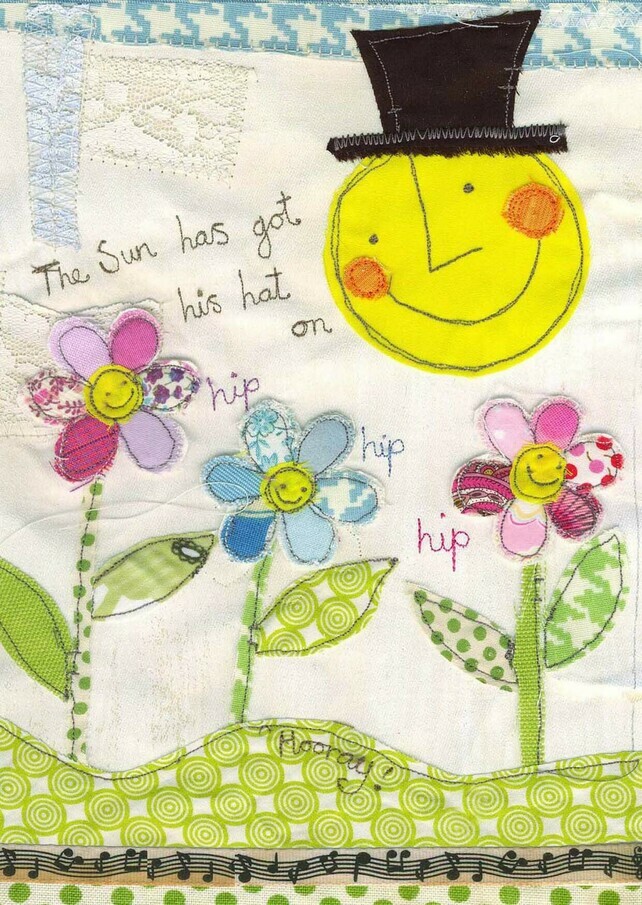 Make sure you do to if you are outside.
How did your football team do this weekend? Unfortunately West Ham lost!
Keep going with your amazing learning but also be as active as possible and have fun outside!
Friday 19th June.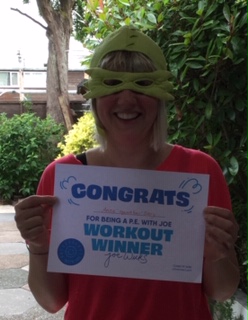 It's incredible to think that we've done 13 weeks of Joe Wicks - that's 65 workouts!!!!! We must make sure that we keep exercising to keep our bodies and minds fit and healthy whether its taking the dog for a walk, bouncing on the trampoline, dancing in the kitchen, playing table tennis, going for a bike ride, creating an obstacle course or dribbling a ball in the back garden.
Have a lovely weekend. I hope West Ham win on Saturday!!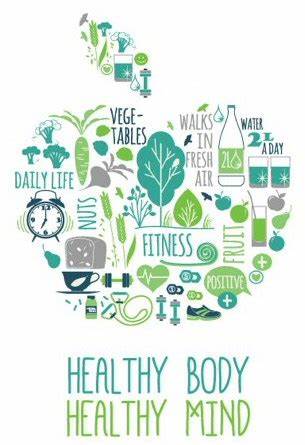 Thursday 18th June
Just about to have some veggie burgers for tea! I enjoyed listening to the football last night on the radio but it was strange having no crowd! I'm really looking forward to watching an actual match on TV tomorrow evening. I'm glad you are all enjoying Suki's Kimono story and I love your Kimono designs. Have a lovely evening.
Wednesday 17th June
I was very excited to see that you can get a certificate to say that you have done all the PE with Joe workouts. I've posted them on seesaw for you and your family to print off and put on your wall!
Here are a couple of photos of our giant Yayoi inspired pumpkin so far. Hope you like them!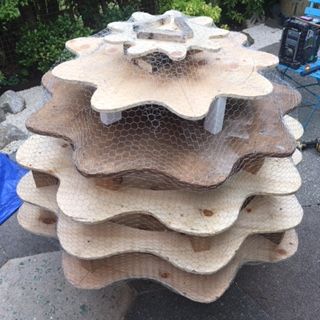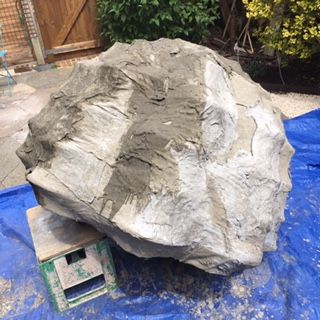 Tuesday 16th June
I've posted a lovely book on seesaw called Suki's Kimono with lots of different activities.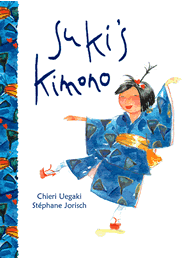 There's also a dance moves activity to have a go at! I found Joe Wicks really hard this morning and didn't seem to have much energy at the start but I felt full of beans at the end! I'm a bit sad that he is reducing his timetable next week but I understand, he must be exhausted from thinking up a new routine everyday for 13 weeks!
Monday 15th June.
Well, the pigeon family have finally gone and all we have left is an empty nest! I hope they come and visit!
We are building a giant Yayoi Kusama pumpkin in our garden at the moment. I will show some photos of its progress soon. With the Key Worker children today we have been looking at the Brazilian artist Romero Britto.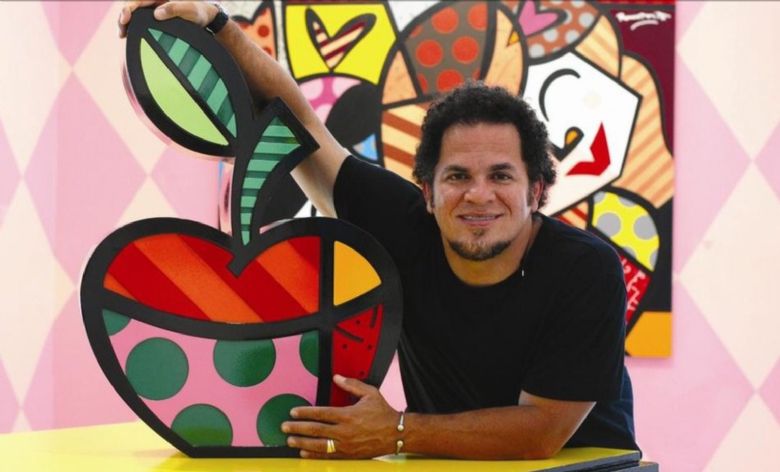 Thursday 11th June
Gavin and Stacey pigeon chicks have started to practice flying! They are going to the top of our tree with their mum Pamela, then giving it a go! I expect they will leave soon and go off on a pigeon adventure!!
It is an Inset day tomorrow so therefore you could have a day off of learning and have extra relaxing time with your family. Take care and I'll speak to you on Monday. 🏯👘🇯🇵🗻🌸😀🌈🎏🌊
Wednesday 10th June
It is rather rainy today but that is great news for the new plants that are in my garden that need a good water. Once I have done my school work I think I will go for a walk with my son to stretch my legs and buy a yummy cake from the Baker's to have while I watch my favourite show tonight - The Great British Sewing Bee. 🐝✂️🐝✂️🐝✂️🐝✂️🐝
Tuesday 9th June
I've been at school today with the Key worker children and we've been learning about the Dutch artist Piet Mondrian. If you would like to do a picture or sculpture in his style then have a go.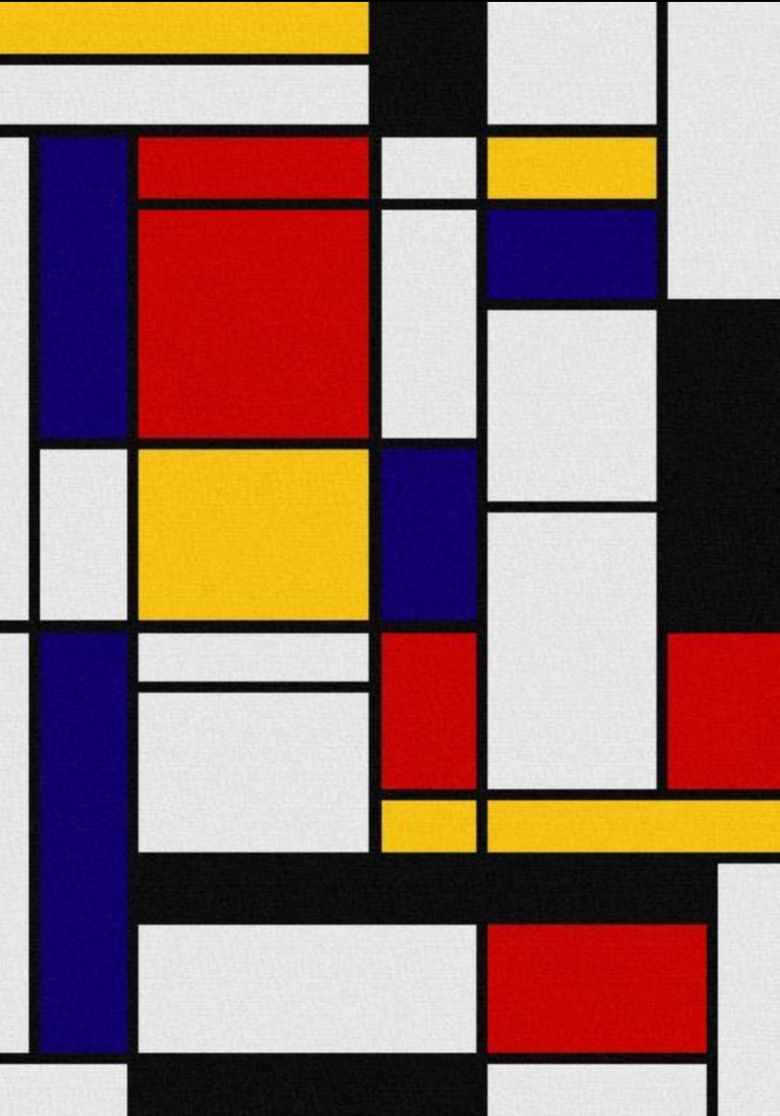 We have been redesigning our garden at home with a Japanese theme. Take a look at our rock garden. What do you think? Perhaps you could do some research and make a mini one of your own using papier-mâché or clay.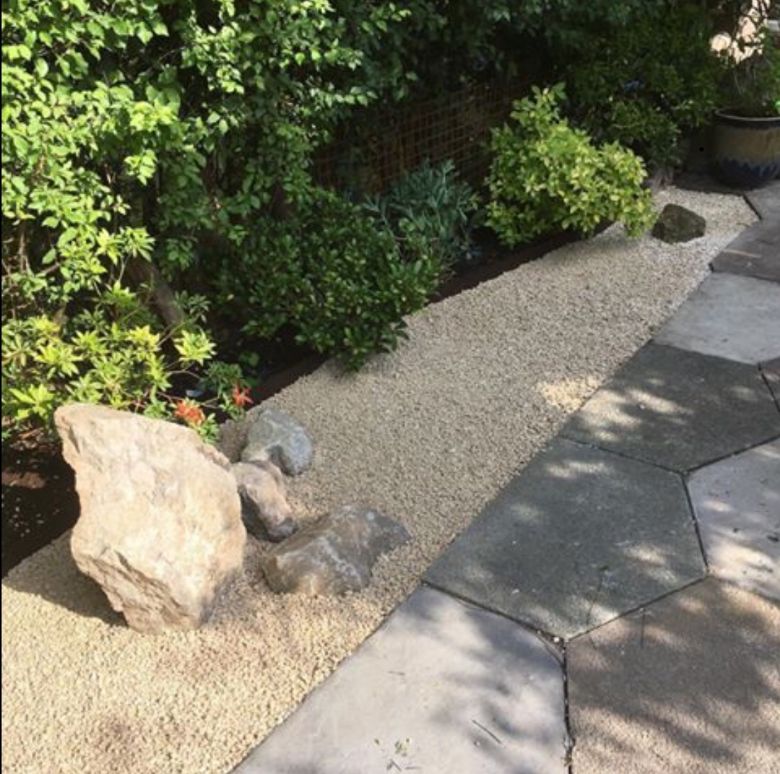 Monday 8th June - Miss Simmons
Hi Everyone,
I hope you're all doing well. I've put some activities for our new R.E. topic (Islam) below. Good luck!
Take care,
Miss Simmons
Monday 8th June.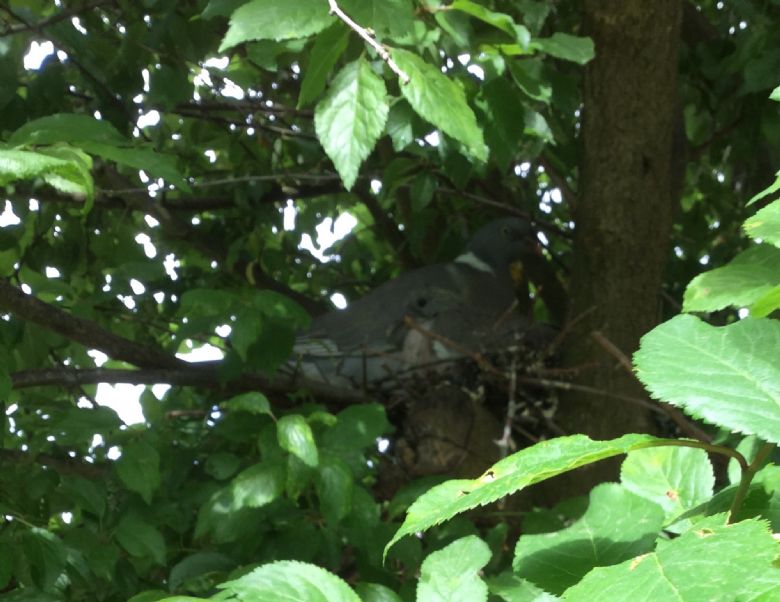 I've finally managed to get a photo of Pamela (Mum) pigeon and one of her chicks - Gavin! The other chick - Stacey is just behind but you can't quite see her! I'm really enjoying hearing you have ago at speaking Japanese using the seesaw activities.🇯🇵🏯👘🍱
Friday 5th June.
Our pigeon chicks are getting soo big in our garden. 🐦🐦🐦🐦🐦🐦. They are very camera shy so still haven't managed to get a photo! Have a lovely weekend and speak to you on Monday with some new Japanese activities.
👘🇯🇵🍱🏯🗻
Thursday 4th June.
Morning. It's so fantastic seeing how varied all the things are that you do at home. It is so important to understand and remember that every family does things differently but everybody is just as amazing as each other. Going back into school reminded me of what a wonderful loving family we are at St Edmund's and even though we are all different , we are all equal and we should celebrate this. We are richer and happier for all the families with have from all around the world and it is a privilege to be part of your lives. Hopefully our whole school family will be back together soon when it is safe to do so. 🌸🌈🌟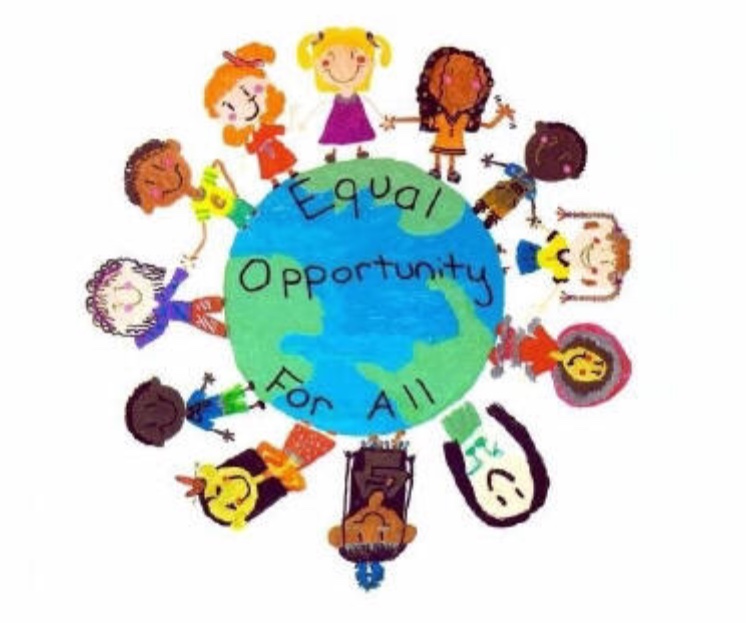 Wednesday 3rd June
Morning Year 3. I'm sat in our classroom and it seems very empty without you! But all your fab learning and messages on seesaw always brings a huge smile to my face.
I have now put below the 'Japan and beyond' topic ideas. Can't wait to see what you come up with! It's a bit chilly today so perhaps this afternoon you need to snuggle up under a blanket with your family and watch your favourite film. Have a good day.
Tuesday 2nd June.
I'm enjoying watching all your family dances. Some of your parents have some groovy moves!!! I will try and put the new topic ideas online tomorrow at school as still having tech issues at my house!!
My bean is still growing, I may need to plant it in the garden soon.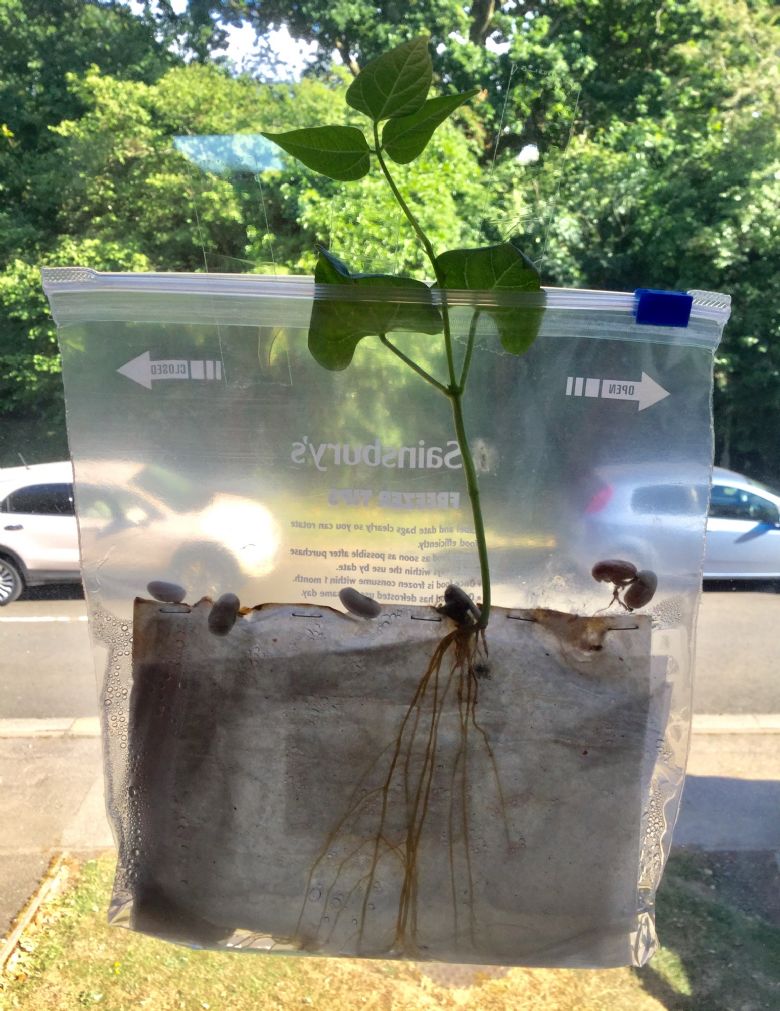 Monday 1st June
Afternoon Year 3. I hope you enjoyed seeing what Paddington has been up to. We had a lovely half term and had lots of visitors to our garden - 2 pigeon chicks are nesting in our tree and we can watch their parents feed them, they are huge! We also have lots of Great Tit chicks, the one in the picture we named Fluffy!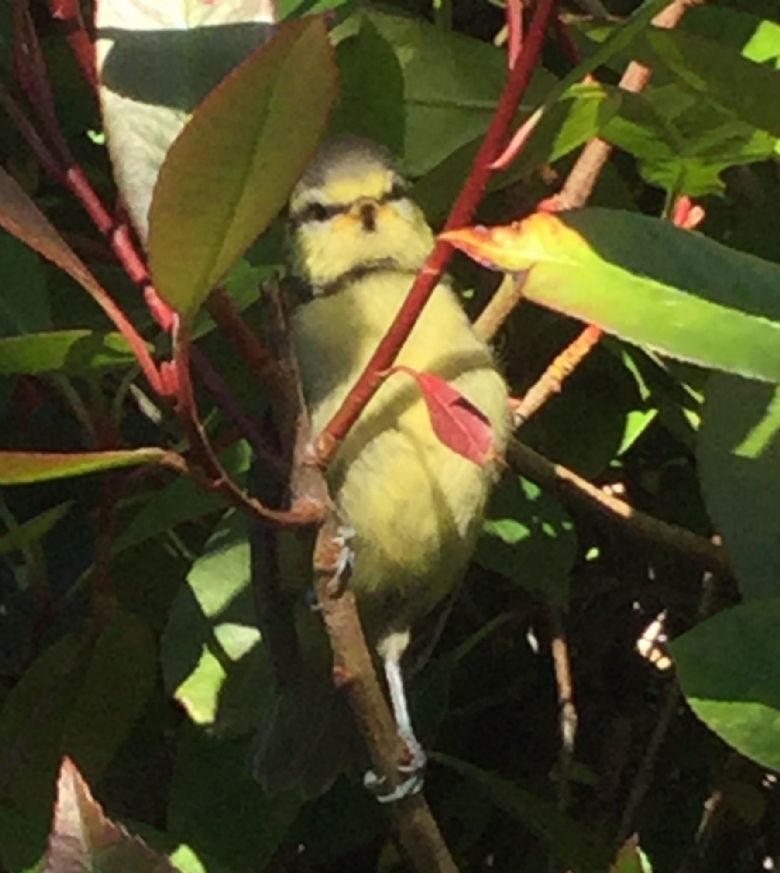 It's been great catching up with all your wonderful learning and fun on seesaw today. It is very inspiring. I am looking after the keyworkers at school this week on Tuesday, Wednesday and Thursday so I will look at your post when I get back in the evenings so it will just be a bit later than usual.
Our new topic is 'Japan and beyond' so if you would like to start with a front cover, that would be fab. Speak to you tomorrow 🌟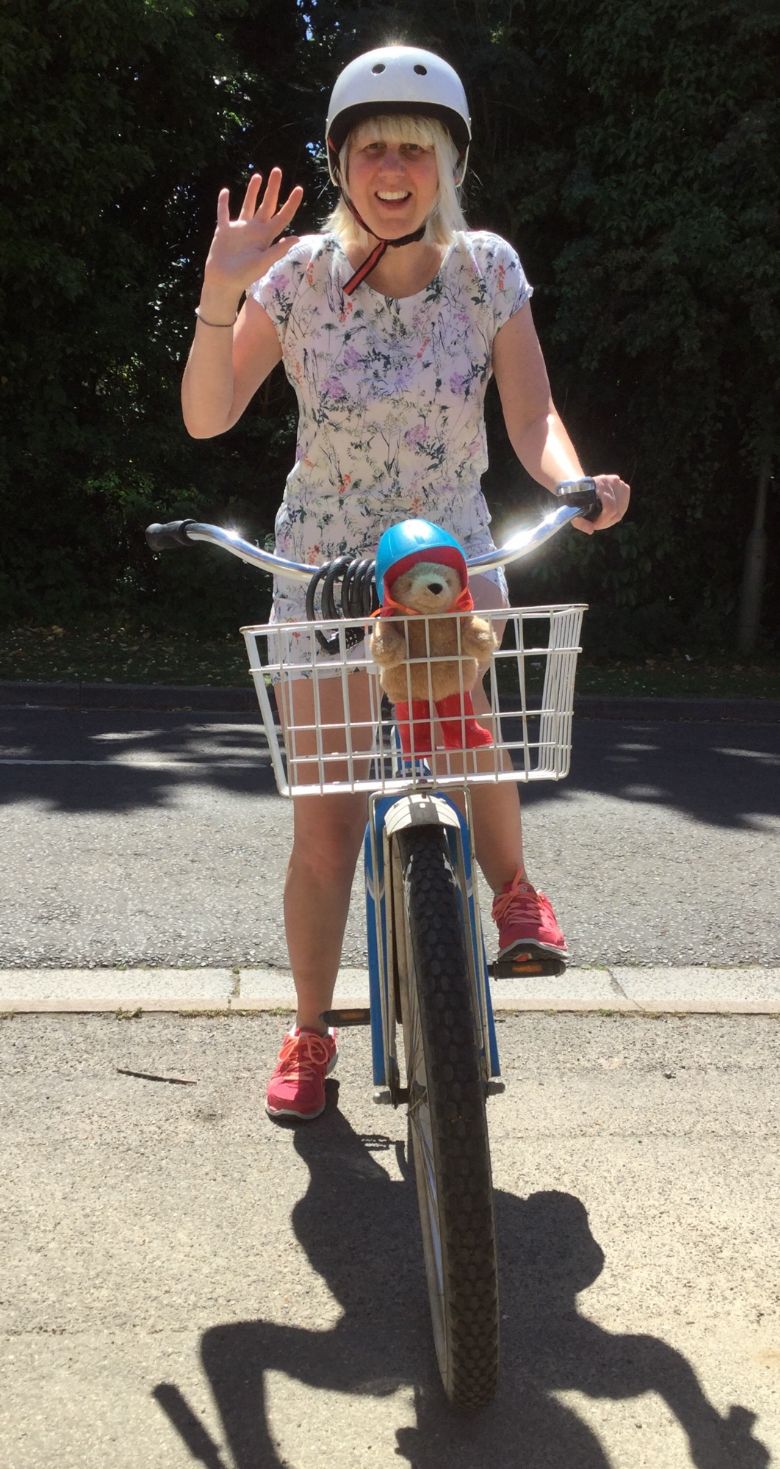 Friday 29th May
Hello Year 3. I've just got back from a bike ride with Mrs Every. We had great fun whizzing down the hills. We made sure we both had our crash helmets on to keep safe. Hope you've had a relaxing half term. Speak to you soon. Take care. Much love, Paddington. Xxx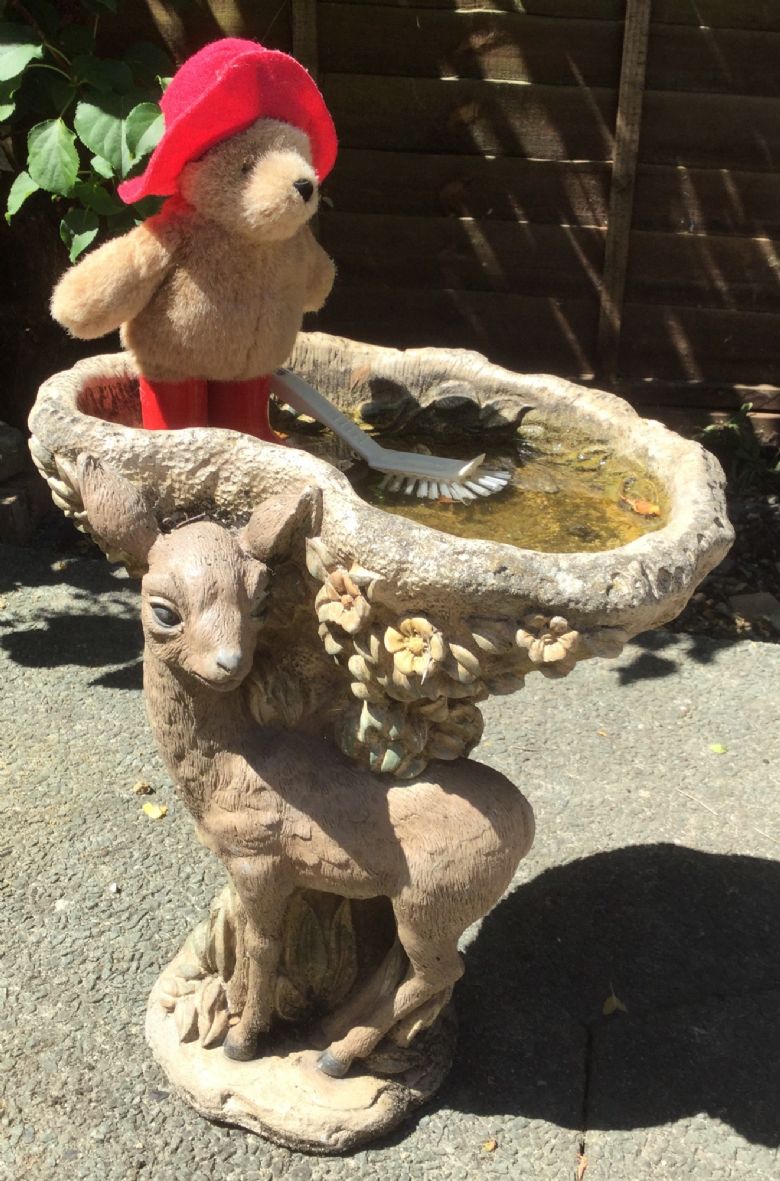 Thursday 28th May
I found my wellies!!! It was so hot today so I've cleaned out the bird bath for all my little feathered friends that come to the garden.
Mrs Every is still having tech problems and can't move my picture! 🙄
Wednesday 27th May
Today I've been digging holes for Mrs Every's new plants. I think I should of worn my red wellies as my paws got rather muddy!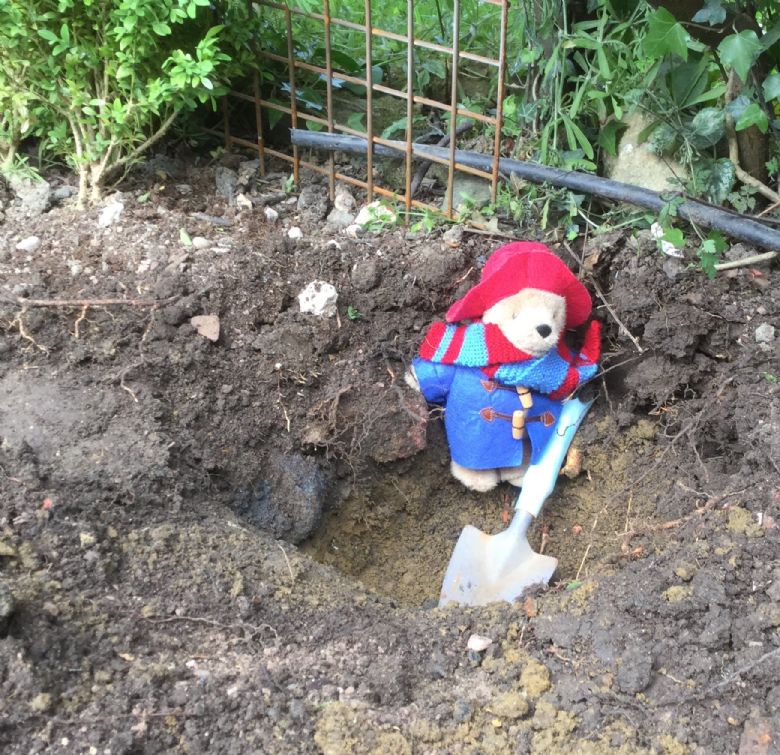 Tuesday 26th May
I've been helping Mr Every in the garden laying patio slabs. It's quite messy!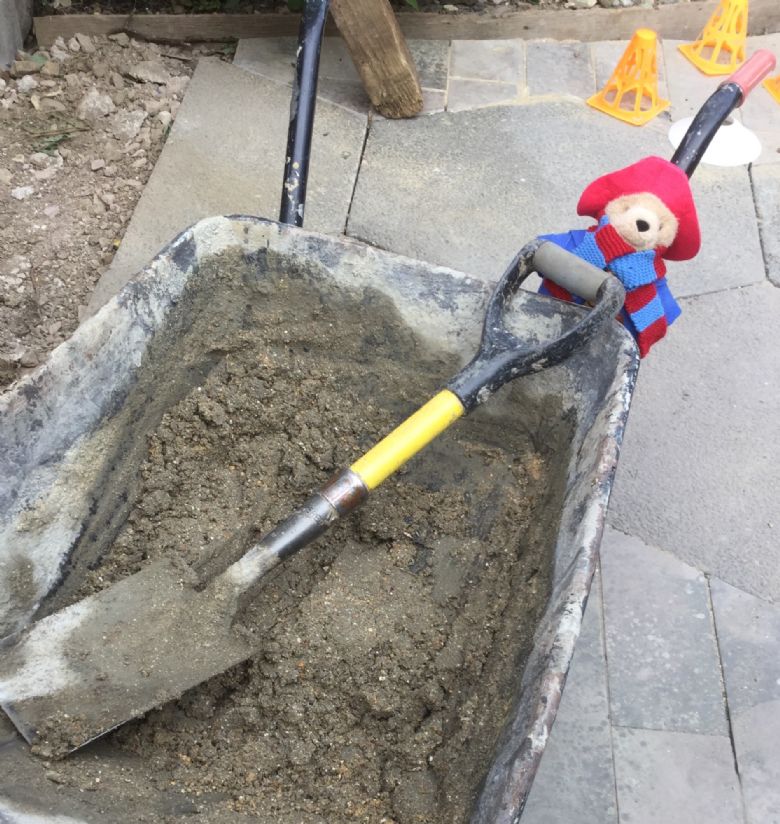 Monday 25th May
Afternoon Year 3. PB here! Mrs Every is still having a few tech problems, so I'm on her iPad at the mo.
I've been playing 'Stairball 500'. I scored 100 on my first throw using a pom pom!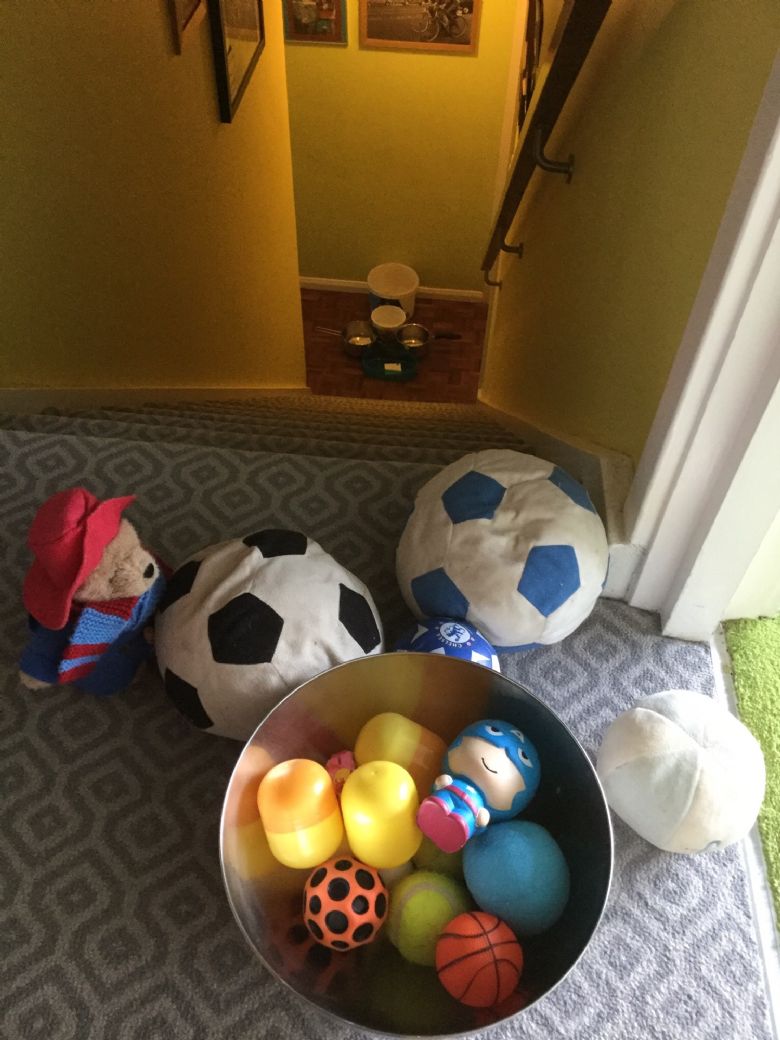 Friday 22nd May
Hello Year 3. I'm having a few technical difficulties at home at the moment and my internet is being very naughty!!!!!! Therefore I can't post any of your amazing learning today. Sorry!
However I've been able to look at it and I'm blown away at how creative and ALL being: From homemade bags to pom poms to gravity experiments to growing plants to fractions learning to beautiful paintings to fruity cocktails. The list is endless!!
I know it is hard to keep focused and stay on track, me included, but we can get through this by looking after each other and reminding our families that we are still doing a great job. If it gets too much, dance round the room to your favourite song, go for a bike ride, have a tickling competition or just watch you favourite film! This is still learning!
Have a SUPER DUPER RELAXING half term. PB will hopefully let you know what he gets up to (technology permitting!) I miss you all very much. Speak to you after half term. Take care of each other. Sending long distance hugs. Mrs Every xxx
Thursday 21st May
I was very proud of myself yesterday. I went for a long bike ride and the hills that I hadn't managed to cycle up before, I rode up all of them. Yey!! The bird box in my garden is full of baby Great Tits. Their mum and dad keep flying backwards and forwards feeding them and we can see their little yellow beaks sticking out and tweeting for more!! I keep trying to get a photo to show you but they keep ducking their heads back in and disappearing!!
Happy World Bee day for yesterday and yummy apple and honey muffins Jess. Great to hear more about you Milo.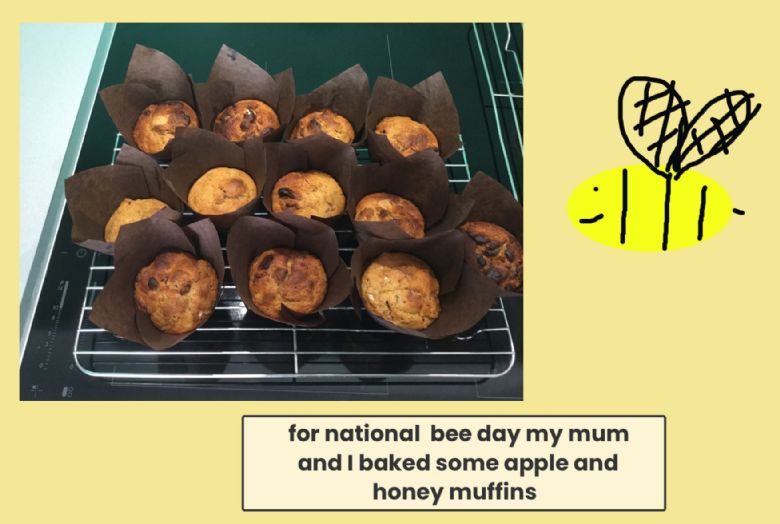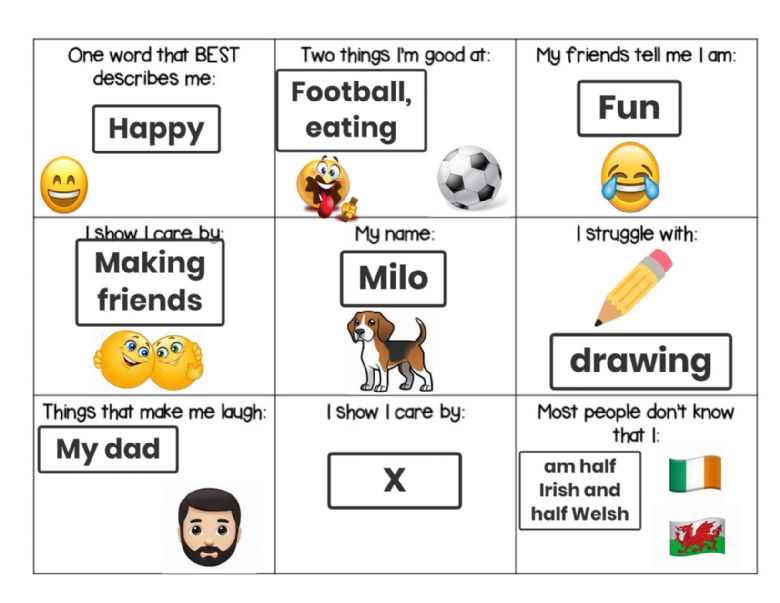 Wednesday 20th May
My bean is growing at last!!!!!!! Super sewing on a machine Lochie and fab x tables revision Tilly.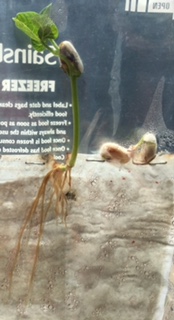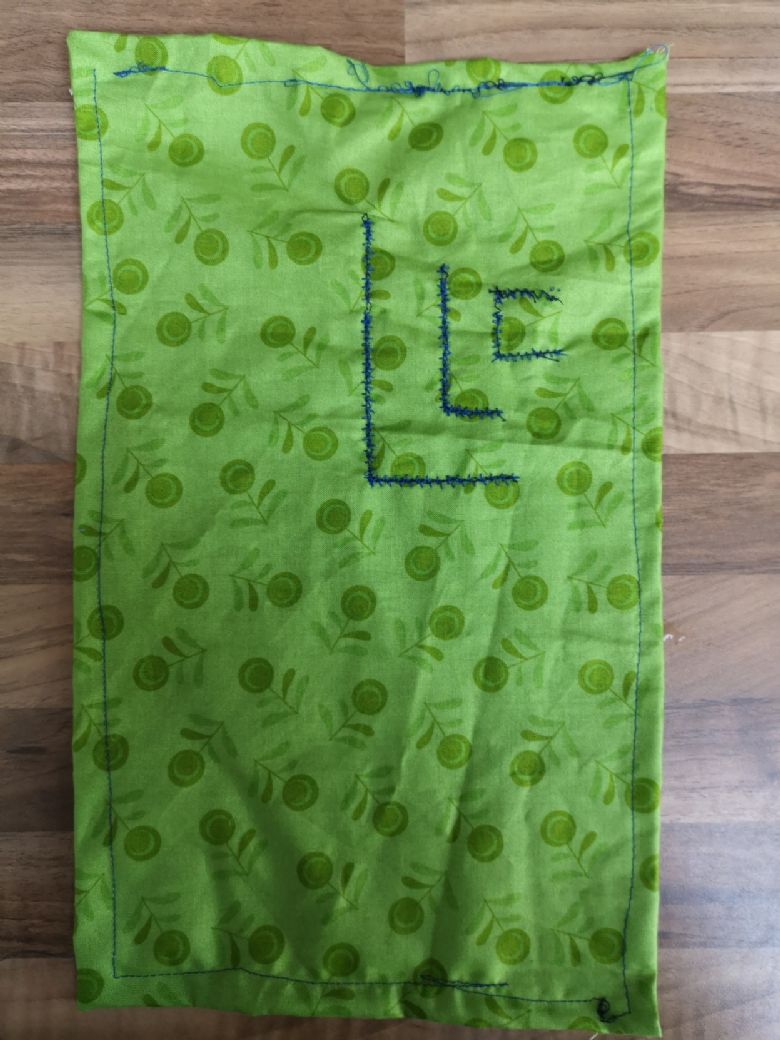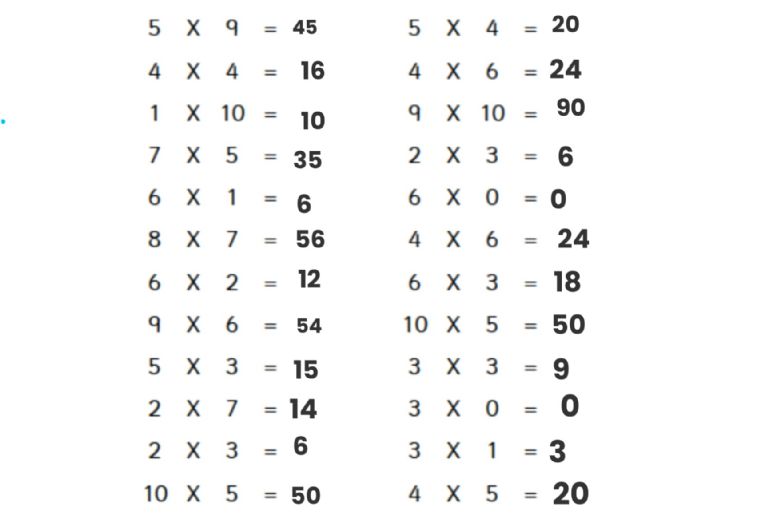 Wednesday 20th May - Miss Simmons
Dear Year 3,
Well done to those of you who have done some fantastic Come and See work. Francesca, you obviously spent a lot of time and effort on your mobile! I've been organising my plant collection this week and doing some gardening.
I have added some more Pentecost activities at the bottom of this page for you to try. There are lots of activities to choose from - you do not have to do them all! The ones which say 'differentiated' have three levels of difficulty: 1 star is the easiest, 2 star is harder and 3 star is the hardest. Try to challenge yourself! They come with answers so you can check your work.
The story cards are for you to cut out and put in order. You can use them to help you to retell the story of Pentecost. If you get stuck, use the powerpoint to help you.
I hope you are all doing well!
Love,
Miss Simmons
Tuesday 19th May
I managed to do a bit of embroidery sewing yesterday in the garden after I'd answered all your seesaw messages. I also spoke to Mrs Higgins this morning and she told me how impressed she is with all your fabulous learning and activities on seesaw.
Excellent fire mobile Francesca, funny dinosaur story Patrick, super camping cartoon Freya and fab camping diagram Heidi.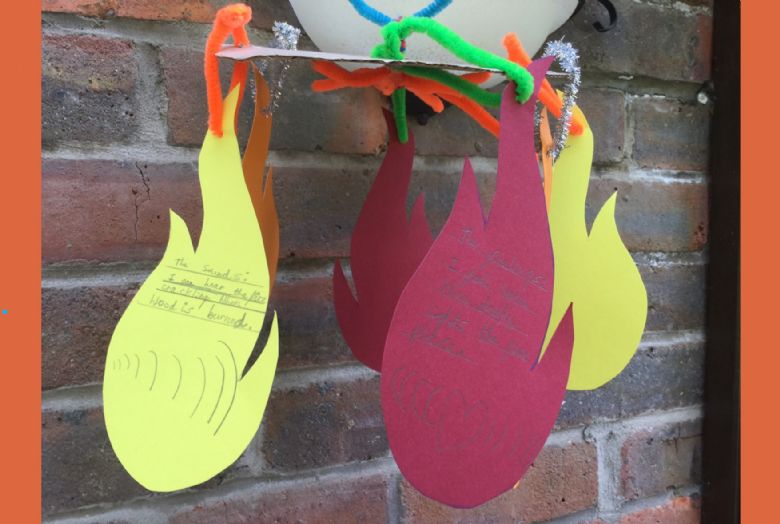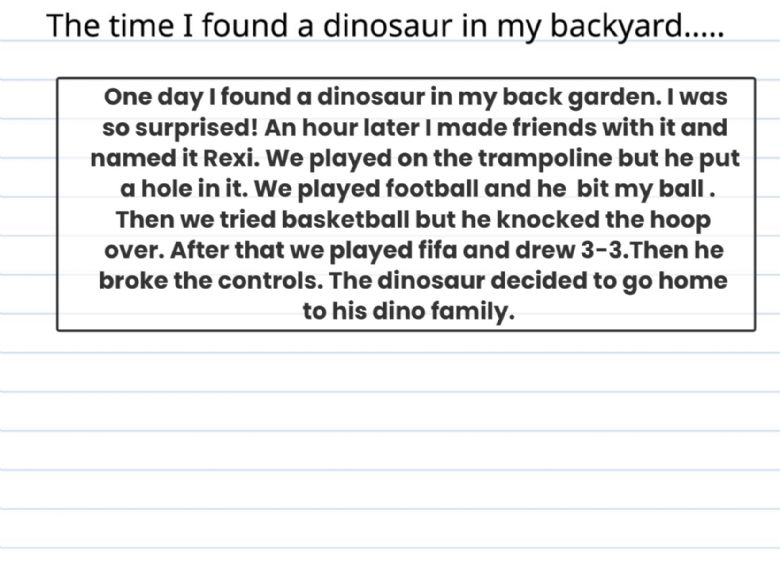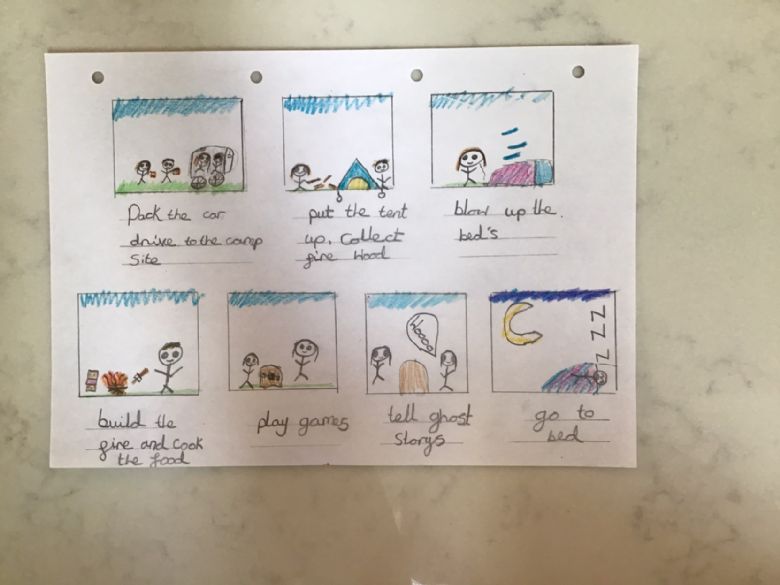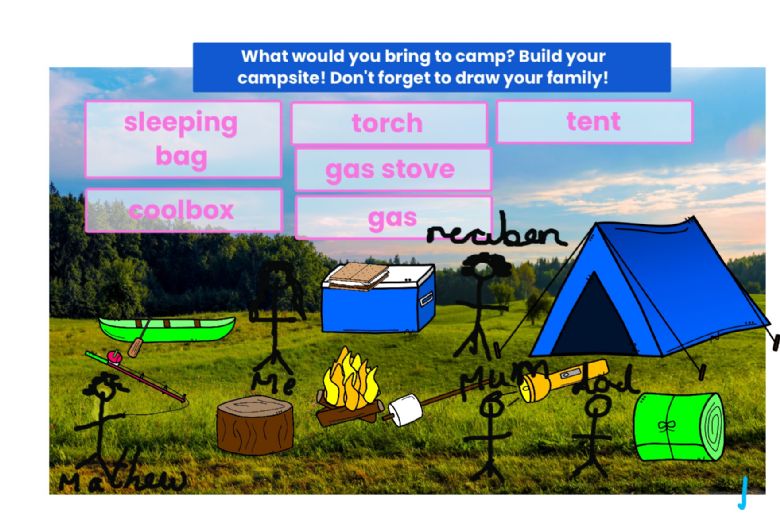 Monday 18th May.
Hello Year 3. Hope you are all well. I spent the weekend gardening and baking. I made blueberry muffins, which got eaten very quickly and Pofferjes (dutch pancakes) which were eaten even quicker!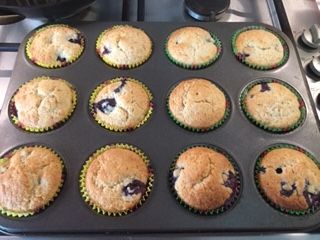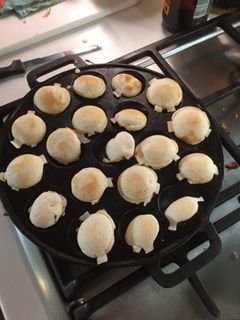 I have posted lots more fun activities on seesaw. Also can you name a fruit or vegetable for every letter of the alphabet? See if you can do it without looking any up on the internet! When you write your list down, put the ones you had to look up in a different colour!
Thoughtful Come and See learning Charlotte, super, ready to eat cress heads Harry, fab dinosaur writing Daniel, fun campfire design Charlie and very kind ideas Marcus.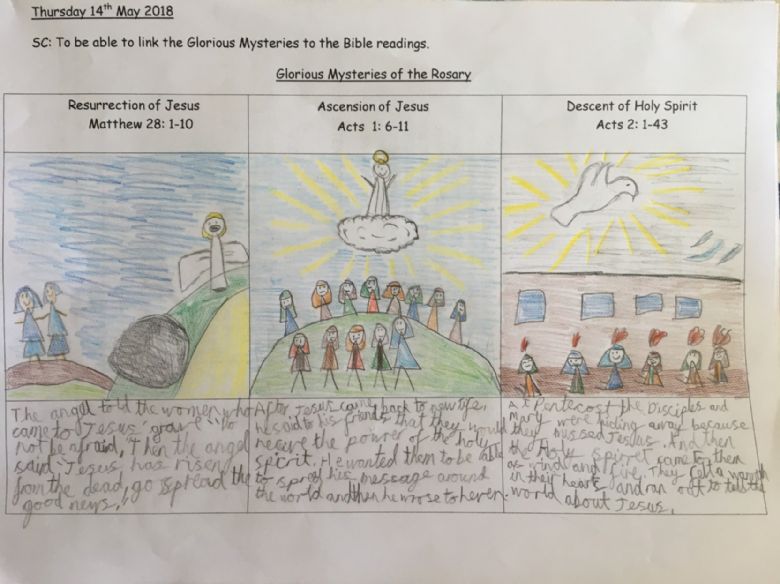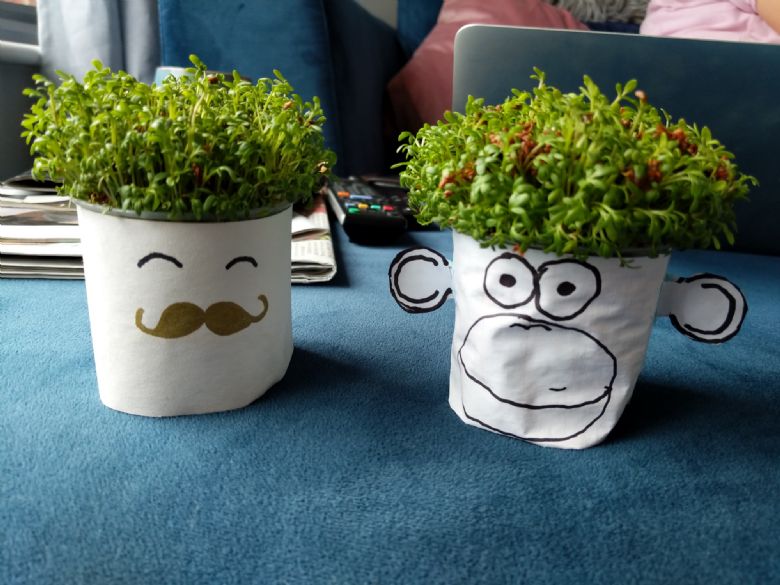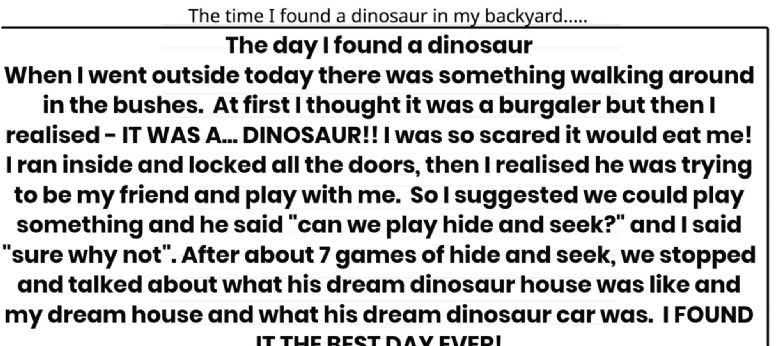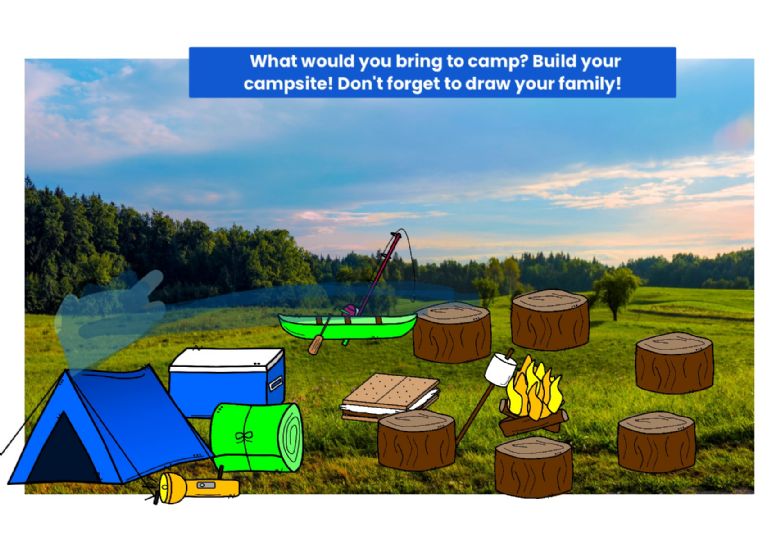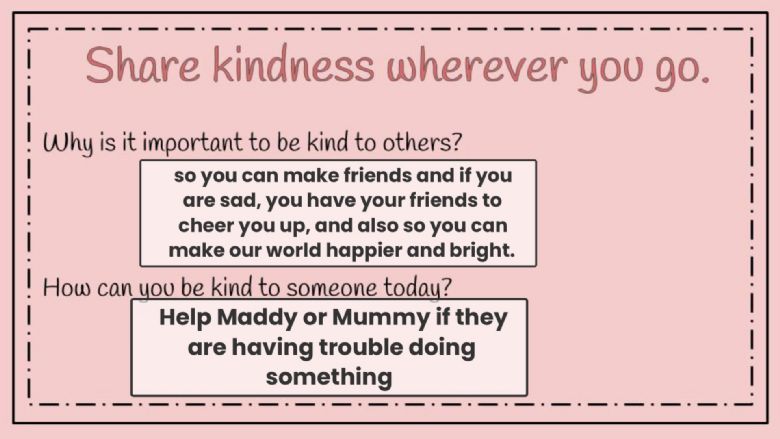 Friday 15th May
Wasn't Joe Wicks hectic today!! I do like it when he has all his family with him though, it is lots of fun. I'm planning to do lots of baking this weekend as I seem to have so much flour. At the start of lockdown I had none and now I have loads!
Excellent blue celery experiment Leonardo, fab 4 x table knowledge Charlie and brilliant new words Catherine.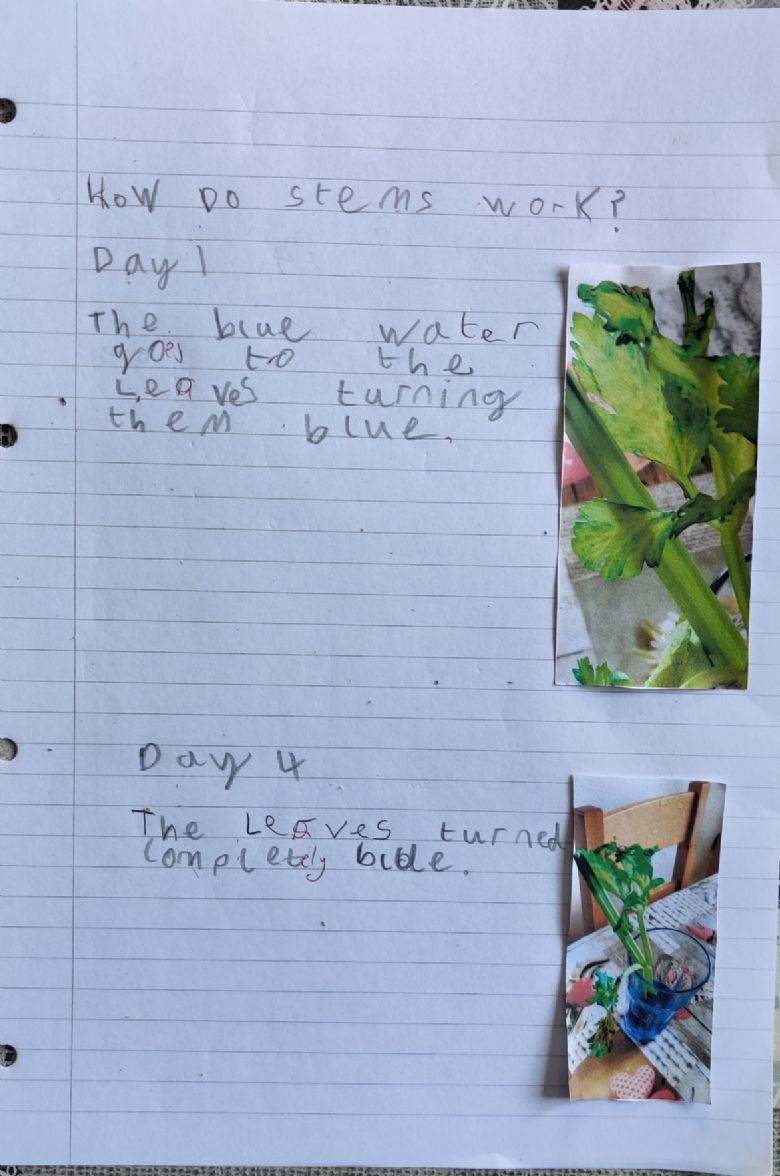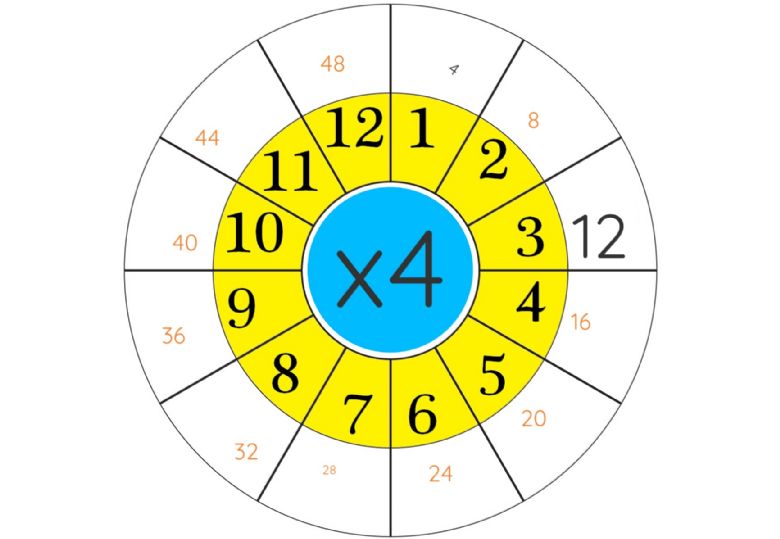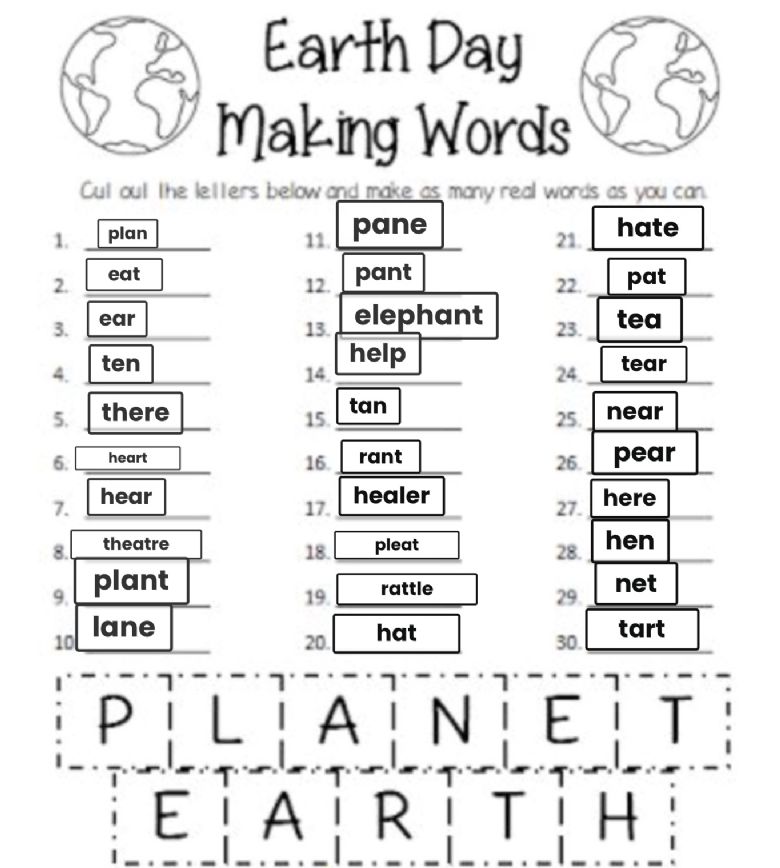 I have a lovely sunny weekend, stay safe and speak to you on Monday.
Thursday 14th May.
It's great to see so many of you using bbc bitesize for your home learning. I was look ing at it this morning and the daily lessons are so fun. They only last 20 minutes so if you are finding it tricky to focus for a long time, just try doing this everyday and you will have achieved something. If it's a bit tough then have a go at the Year 2 ideas.
Below I have added the White Rose maths resources for Summer term wk4/5 if you are following them.
Jolly acts of kindness Leo and brilliant, informative plant fact files Maya.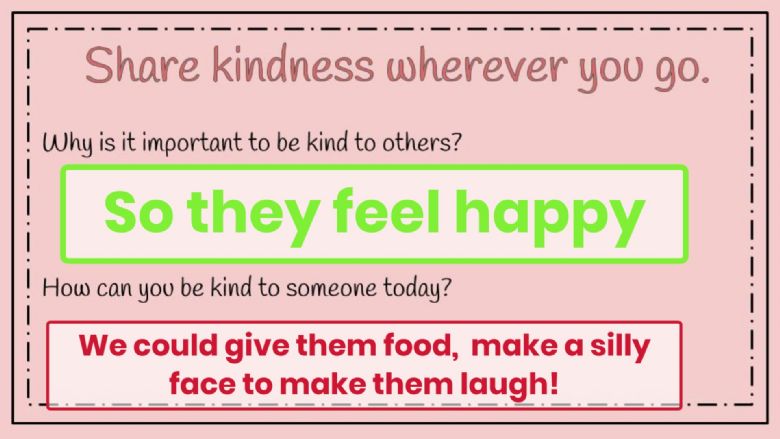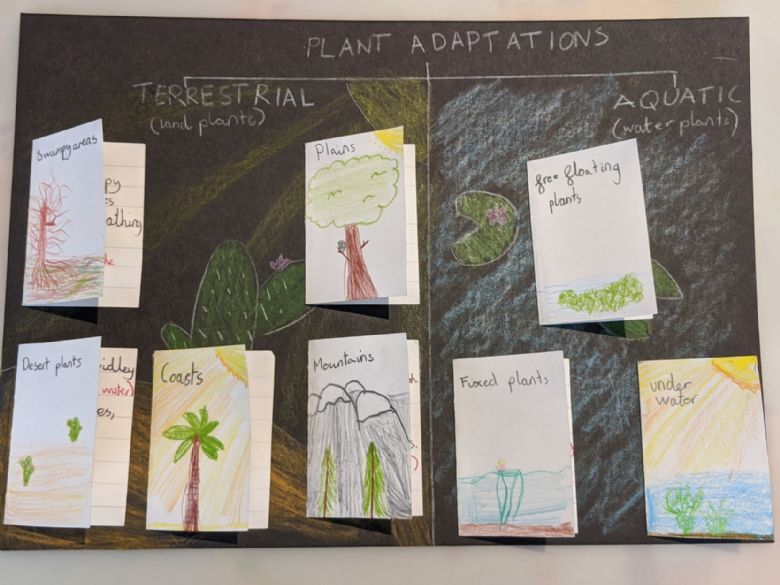 Wednesday 13th May
Afternoon, I've got really cold today doing my school work so I'm sat in my dressing gown! My favourite TV programme is on tonight: The Great British Sewing Bee. It is very inspiring and makes me want to sew lots of different outfits!
I'm very impressed with all the seeds you have planted at home and it seems that you are becoming experts in growing all sorts of fruit and veg!
Interesting character profile Freya and thoughtful acts of kindness Tess.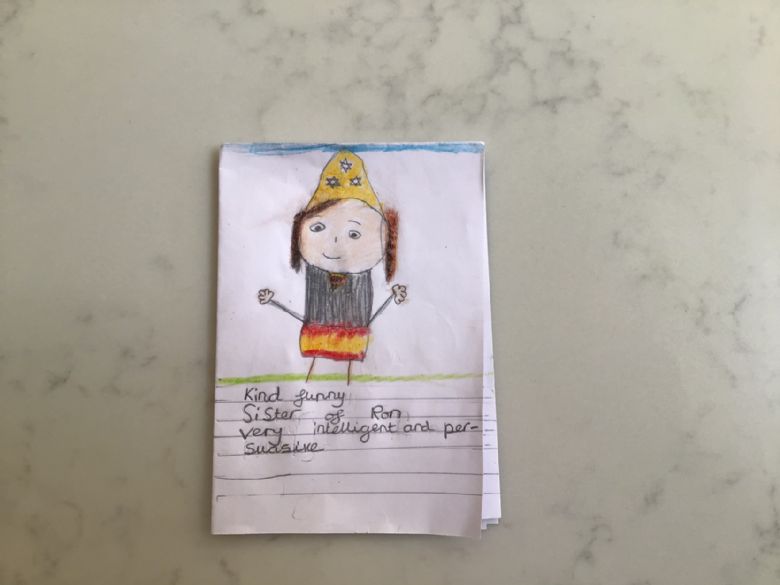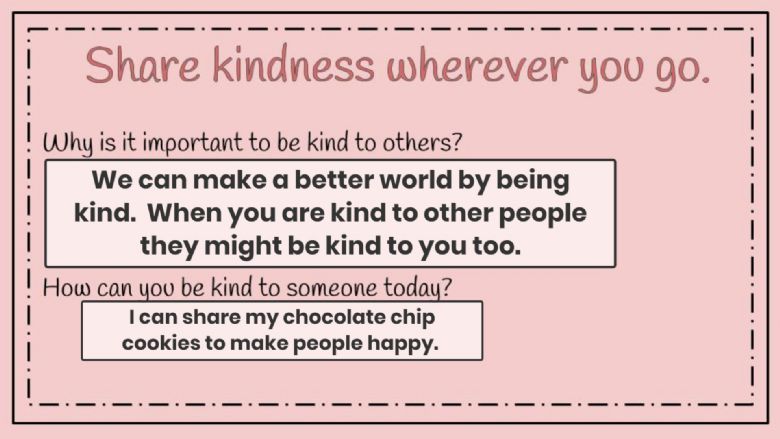 Tuesday 12th May
I made homemade tortilla chips and dips for tea last night. They were a hit! I really enjoyed Joe Wicks this morning with the different activities on the dice. Did anyone do his fitness on Saturday. I had a lie in instead since it was the weekend! I've been enjoying all your sandwiches you have been sending in, very tasty!!!
Creative junk sculpture Leo, excellent calculations Milo, detailed bee drawing Claudia, cute turtle Jess, well grown cress Rufus and informative bee poster Sophia.L.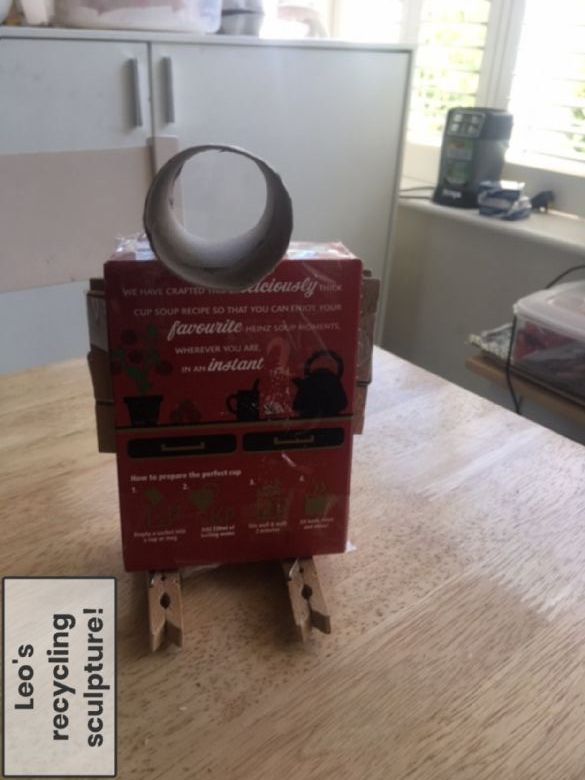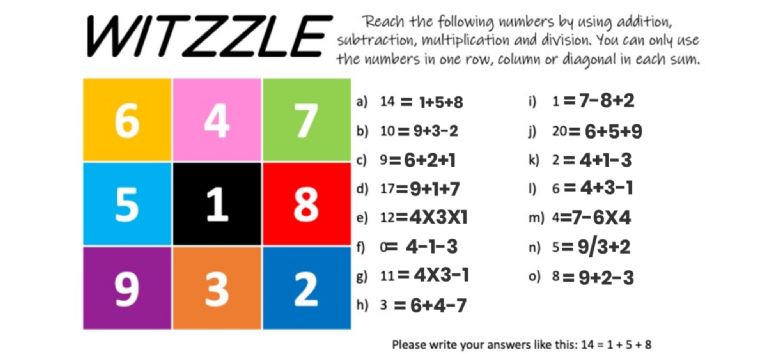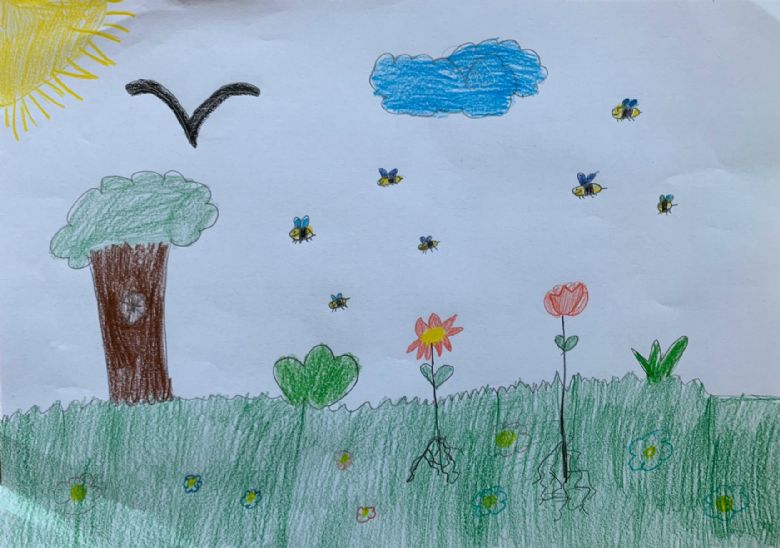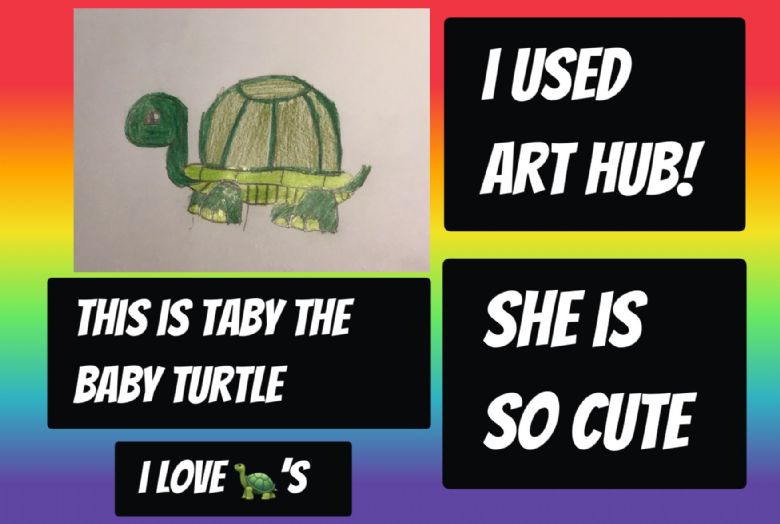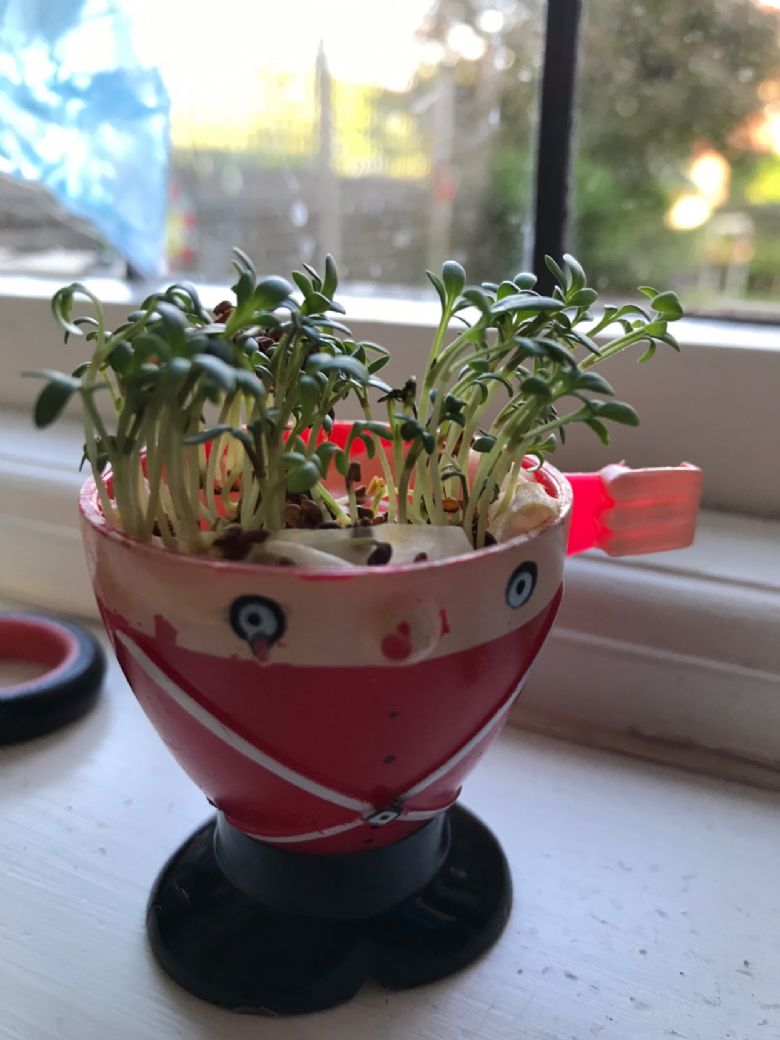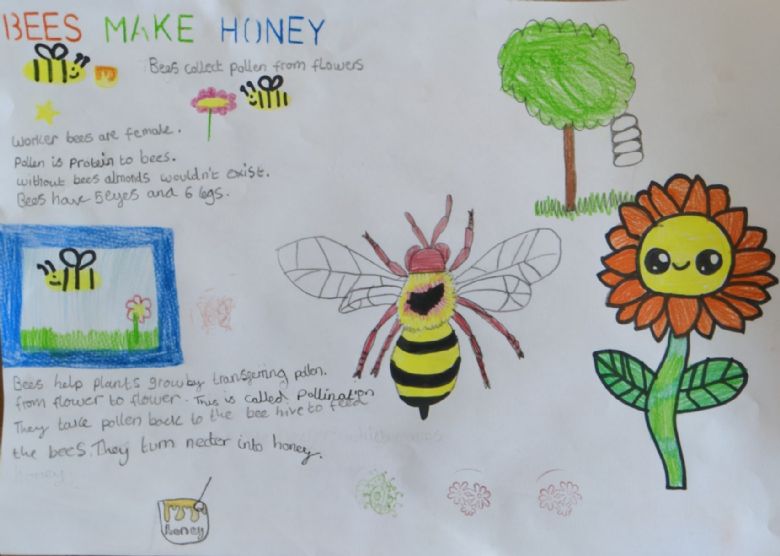 Tuesday 12th May - Miss Simmons
Good afternoon, Year 3!
I hope you are enjoying the return of the sunshine this week and keeping safe and well at home. I've been running a lot the last couple of weeks because one of my friends convinced me to sign up for the 2021 Brighton Marathon - eek! I've just added your next Come and See lesson onto the bottom of this page (REVEAL Lesson 1). Watch this space as I'll be adding more as the week goes on.
My Spanish words of the day for you today are:
Divertido (fun)
Las clases divertidas. (The fun classes)
Plural/ feminine
and
Aburrido (boring):
Un día aburrido. (A boring day)
Singular/ masculine
Lots of love,
Miss Simmons
Monday 11th May
Afternoon Year 3. Hope you enjoyed your long weekend. I did lots of reading in the garden as it was so warm and finished my book so I'll start a new one tonight when I go to bed. I've really enjoyed watching your assembly presentations. So far we've had a variety, from The Romans to Harry Potter. Keep sending them in.
Funky junk robots Megan (and family!), creative loo roll craft Edith, beautiful starry night Francesca and colourful parts of a plant Sophia.S. Remember, if you would like to get your work posted on our learning page then it needs to be sent as a single item and without your face!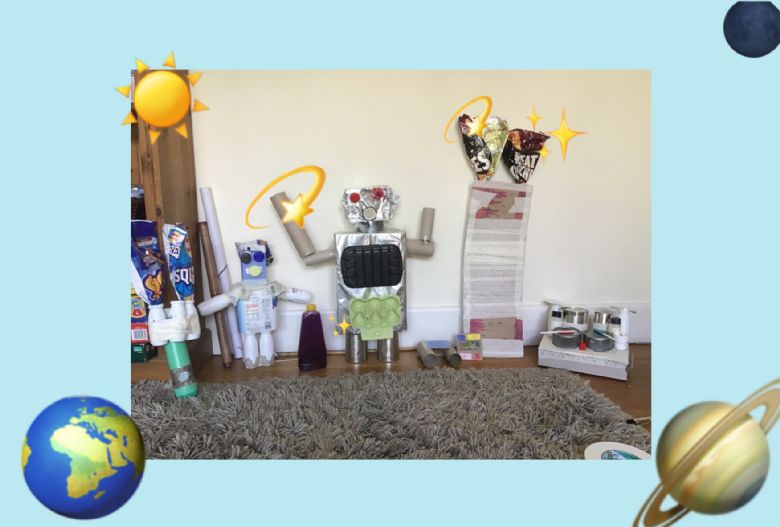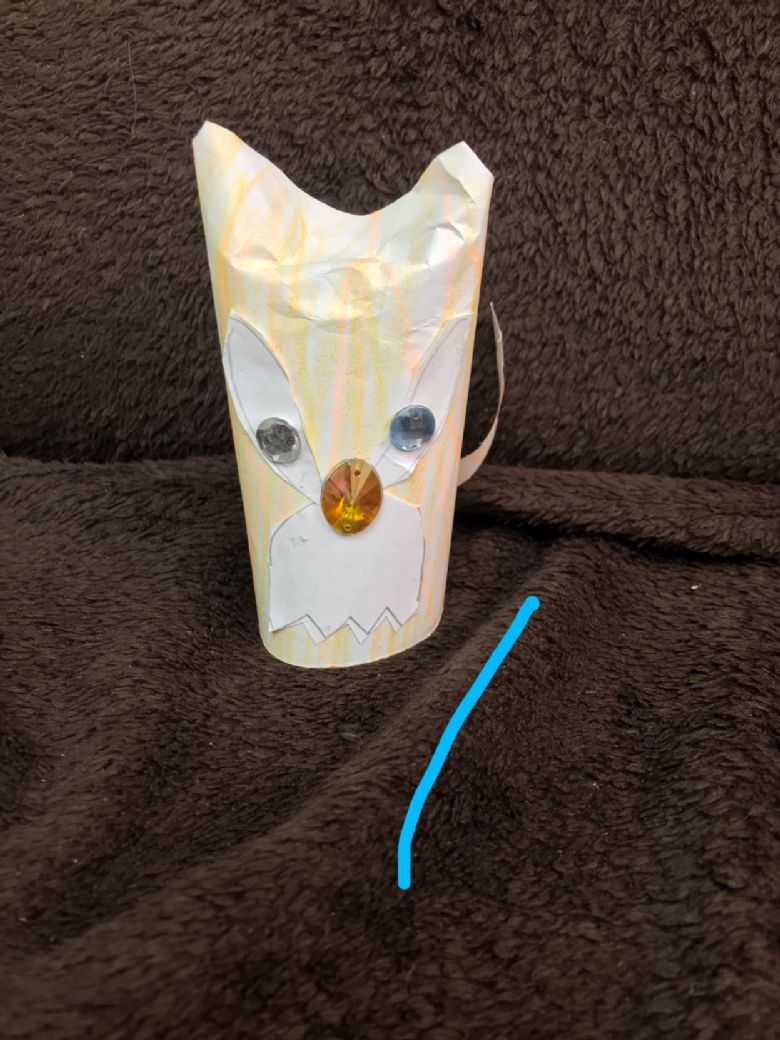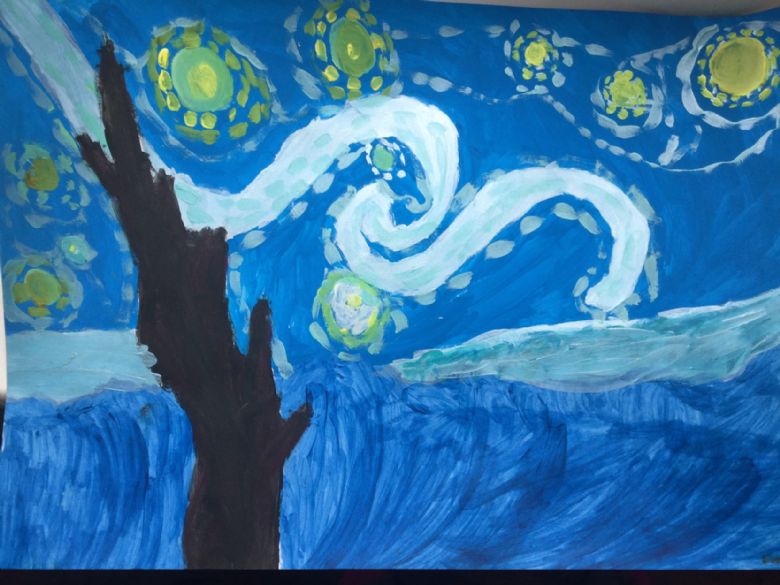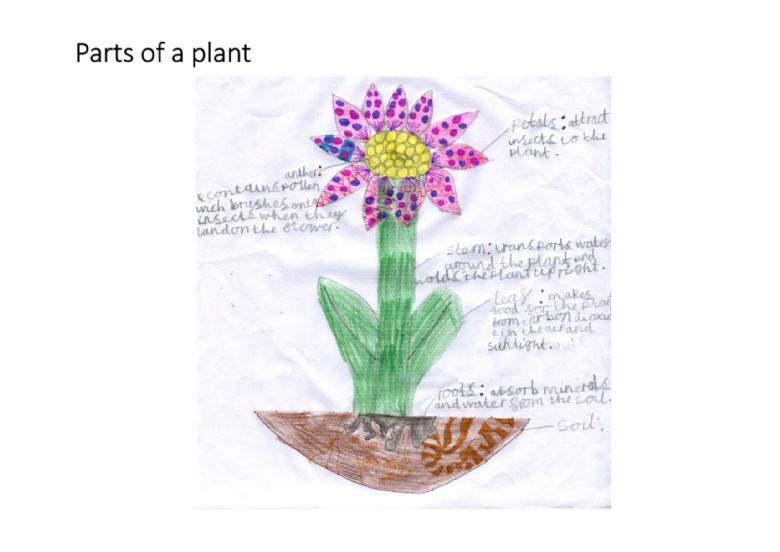 Thursday 7th May
Hello sunshine!! Today would have been our class assembly! Why don't you come up with your own presentation about something that you are interested in or perform a song/dance/play an instrument. It could be about your favourite football team, your Brownie pack, your pet, favourite film etc. Create a video and post it on seesaw.
Tomorrow is VE Day 75th anniversary. Take a look at the Newsround website to find out more.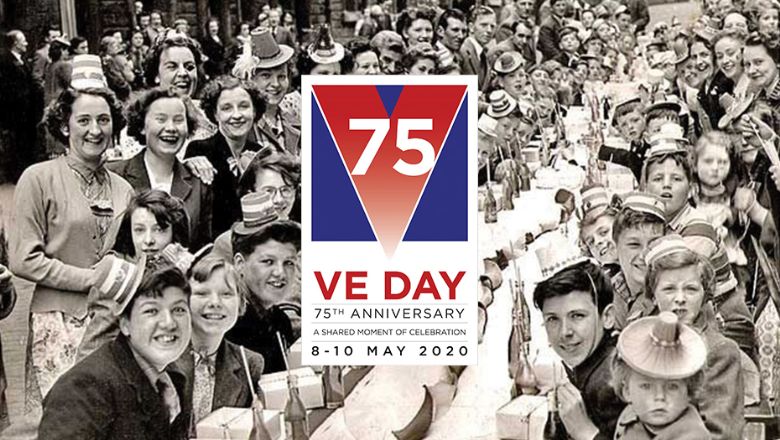 This weekend lasts for 3 days including Friday, so take a break from your home learning tomorrow and I will speak to you again on Monday. Take care.
Wednesday 6th May - Miss Simmons
Hello!
I hope you are all well. I've been thinking of you all and wondering how you are. I've just done a virtual cycle up Boxhill on my Wattbike - very challenging for someone who doesn't normally cycle!
Mrs Every has been sending me some of your Come and See work - well done to those of you who have done the first 'Explore' activity. If you've done that, I've added a second Explore lesson at the bottom of this page for you to have a go at.
Enjoy the rest of your week!
Miss Simmons
Wednesday 6th May
The sunshine is back! As part of our 'Plant it' project I would like you to do some research on bees.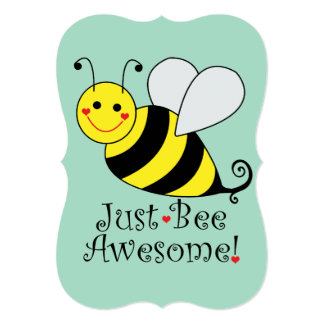 Why are bees so important? Choose one/some of the activities below:
Create a poster or comic strip about why bees are so incredible. Draw a diagram to show what job bees do. Write a persuasive letter to gardeners trying to get them to grow more bee friendly plants. Draw a colourful garden scene full of flowers, plants, birds and BEES. (I have also posted this info on seesaw).
Here is more of your fab learning that you have been posting on seesaw. Thank you for sending it in so that we can share and inspire others. Thoughtful Earth day pledges Patrick, beautiful painting Tess, super sprouting cress Marcus, well labelled diagram Matthew, colourful fact file Charlotte, excellent unicorn care list Daniel, inspiring Pentecost ideas Sophia L, Imaginative junk model Heidi and skillful flowers Tilly!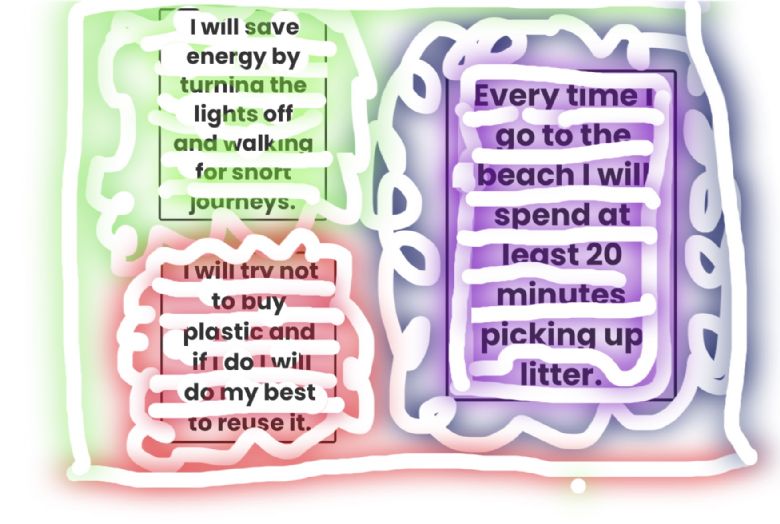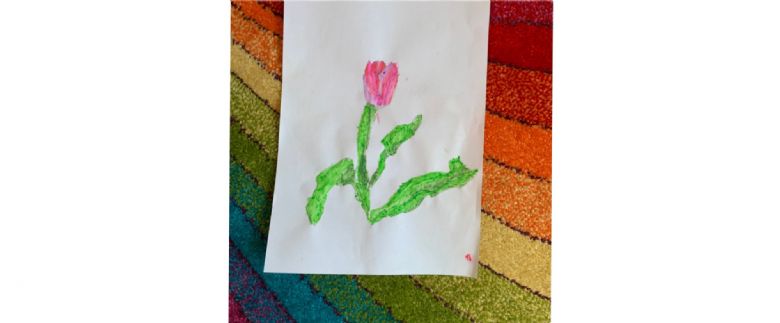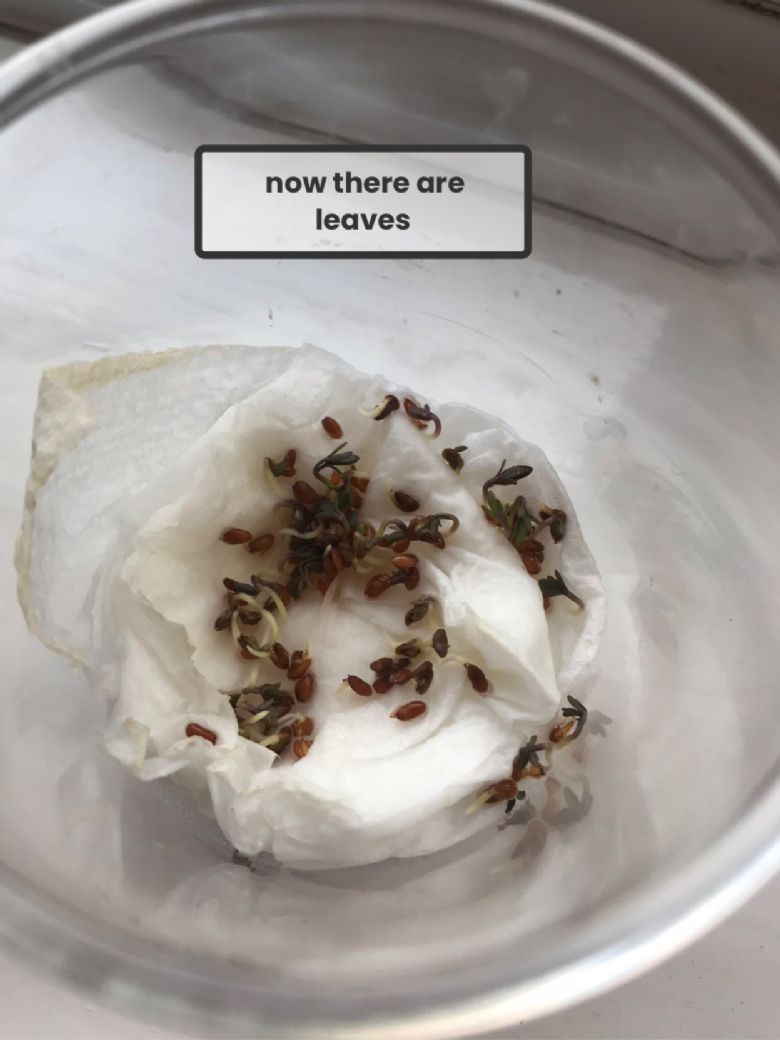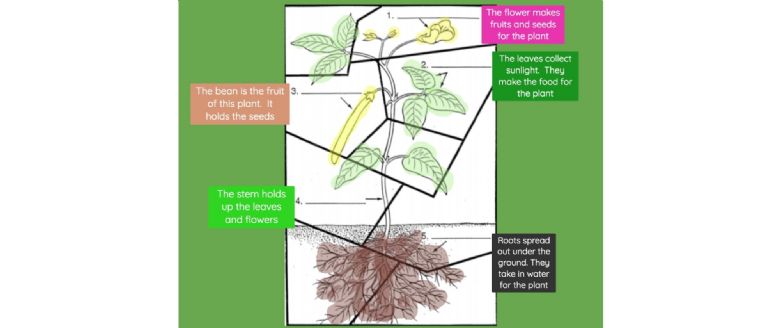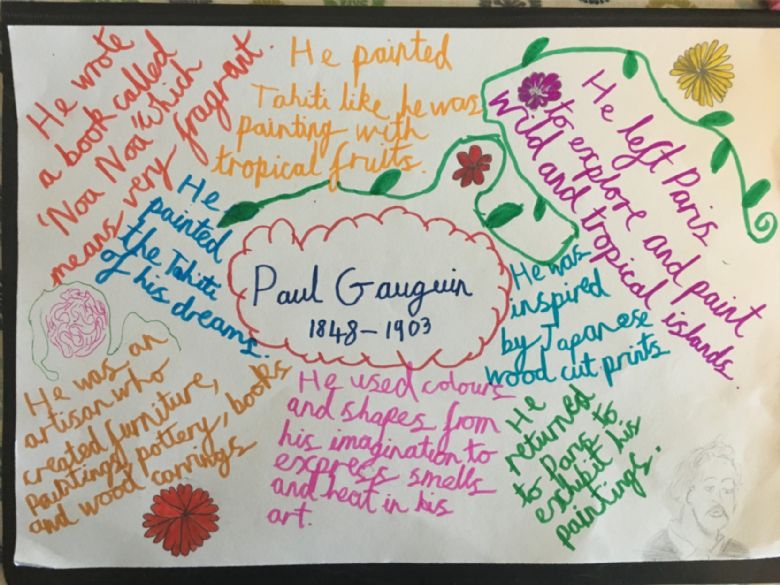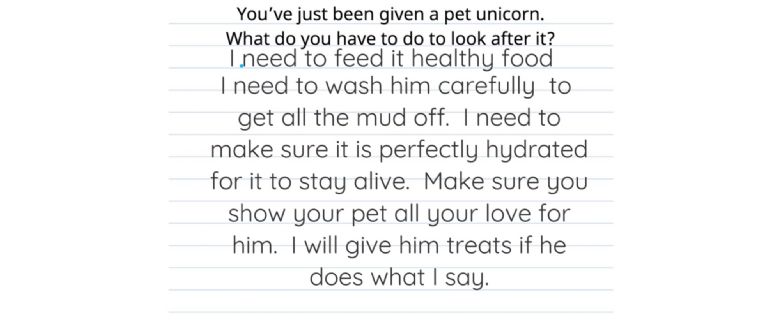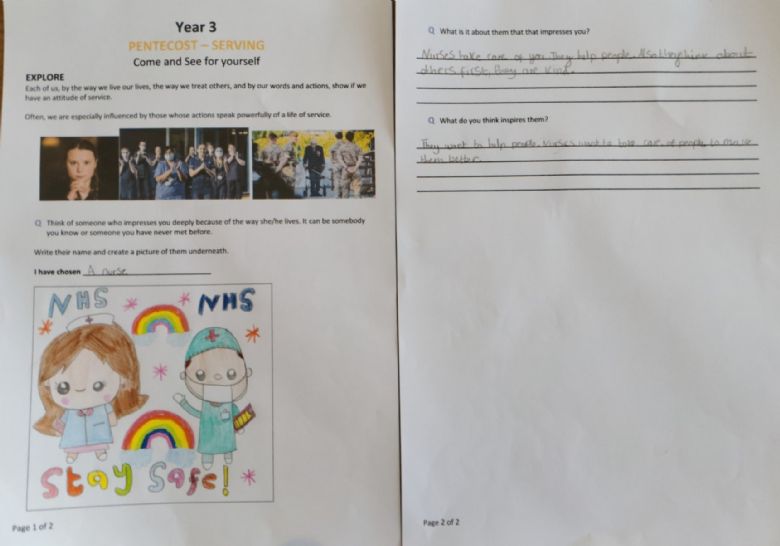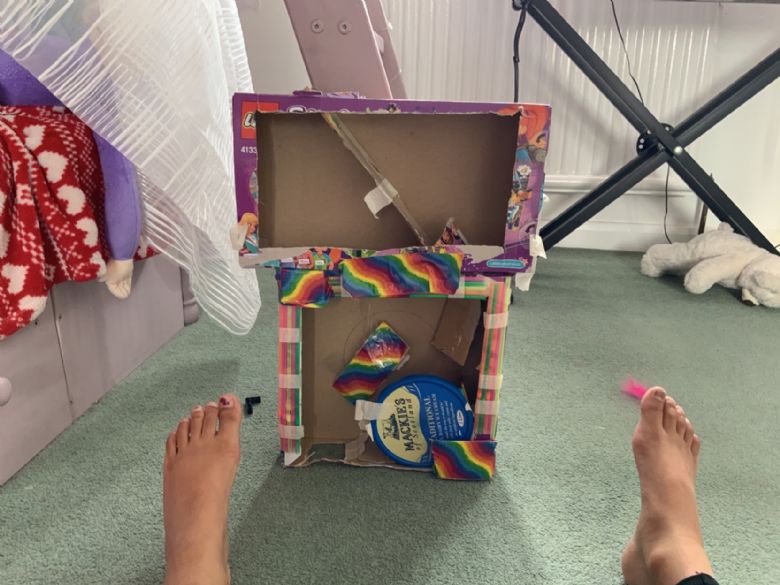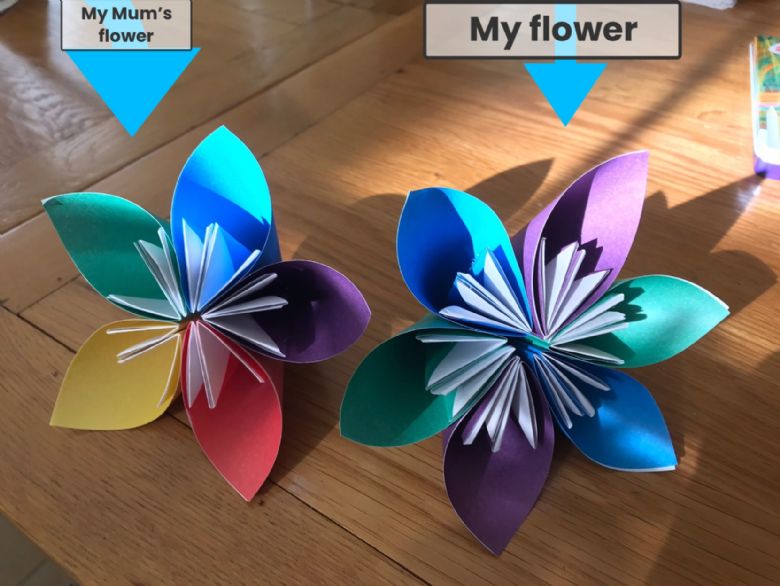 Tuesday 5th May
Afternoon Year 3. I have to say that lots of you sound like very kind and caring Unicorn owners! I went for a long bike ride yesterday afternoon and my son and husband showed me all their BMX tricks. Luckily there were no broken bones!
It seems that lots of the seeds you have been planting for our 'Plant it' topic are starting to grow really well and some of you have even managed to turn your celery blue!
At this strange time it's really important to tell each other that we are doing an AMAZING job just by staying in and staying safe. I know lots of you are finding it hard trying to complete school work at home, me included, but remember that once we are all back together we will pick up with all the learning we need to do. We know that you all have a different routine at home, you need to think what is best for your family. Even 15 minutes of reading a day and 15 minutes of maths in Year 3 is an achievement.
Give everyone in your family a hug and tell them you love them.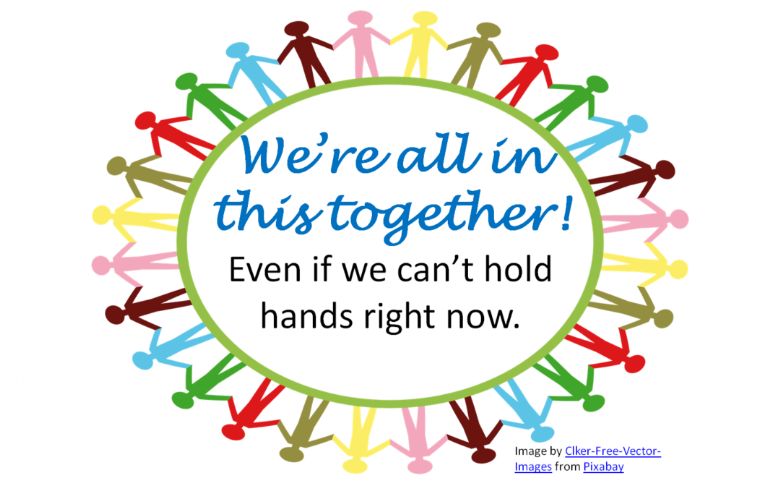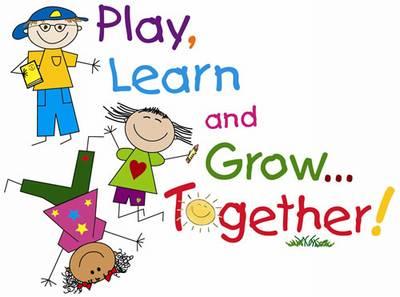 Monday 4th May
Hope you had a good weekend. We had a lovely party for my son with mini fireworks and a firepit in the garden. I have posted some new activities on seesaw and some of you are super quick to complete them. Remember that you don't need to do them all but of course you can if you'd like!
Friday 1st May
Morning. Happy first day of the month! I liked the 2 dragons on JW this morning. It is my son's 18th birthday tomorrow so I'm off to bake him a special cake and blow up LOTS of balloons! Have a lovely weekend.
Thursday 30th April.
Good morning. I jumped in lots of puddles yesterday on my daily exercise and went on a new route round the village so saw lots of different rainbows and window decorations. I hear that some of you have come up with a clever idea of having a house point chart up at home and are recording what you have been given. Why don't you have one for each member of the family and then at the end of lock down the person in your family with the most could get a special treat like their favourite food or their choice of a film to watch.
I'm enjoying seeing all you story maps and videos about Harry the Dirty Dog and also all your new stories. Take a look at Leonardo's excellent story map. Also Maya's brilliant plant diagrams and Catherine's beautiful water colour.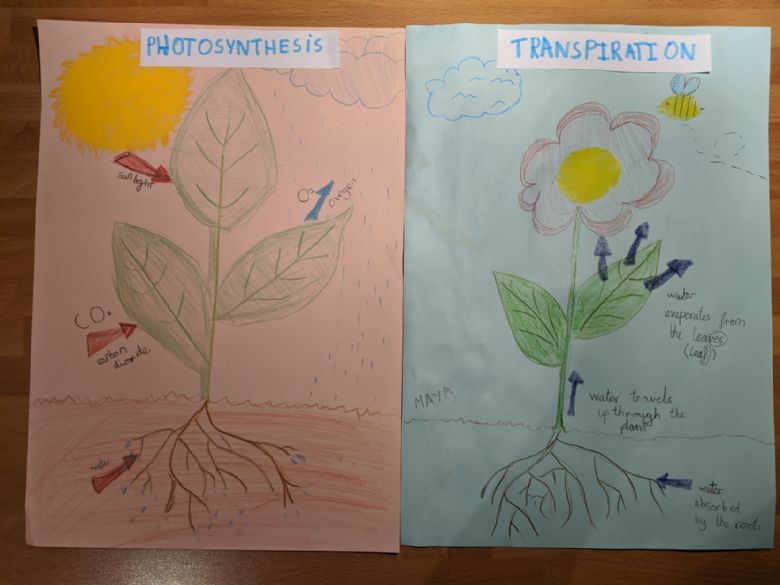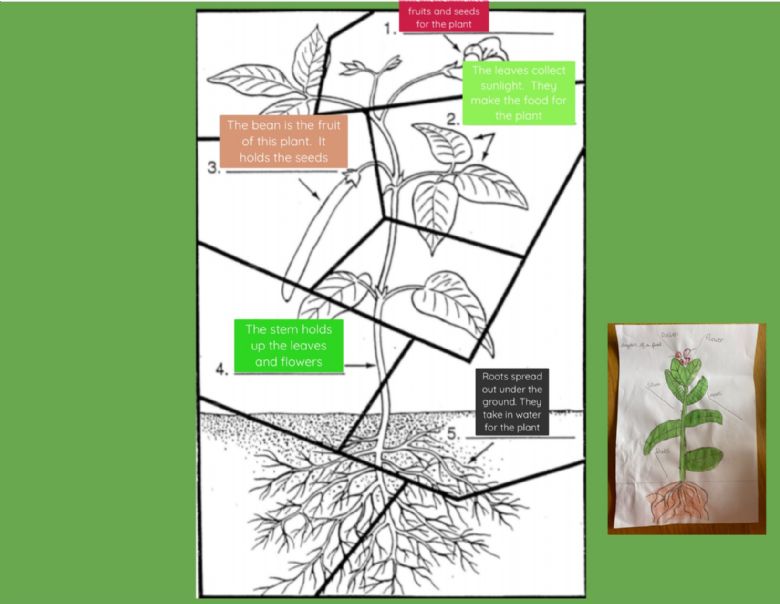 The message below is from Milo and I think it is how we are all feeling. But we must stay safe and look after each other and then we can look forward to seeing each other very soon.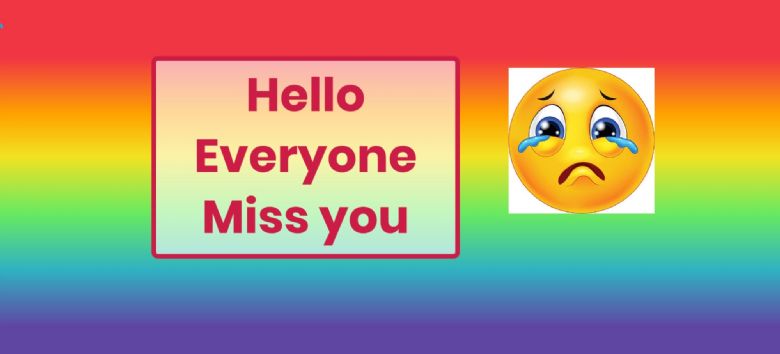 Wednesday 29th April
Another rainy day. I definitely need to go and jump in some puddles! I've made a new rainbow for my window as my other one was getting a bit faded from the sun. What do you think?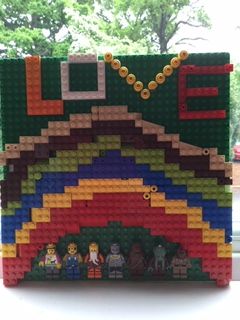 Now for some amazing Year 3 learning. Delicious looking cakes Jess, well drawn story map Freya, colourful front page Francesca, lovely smartie cookies Edith and detailed story map Megan.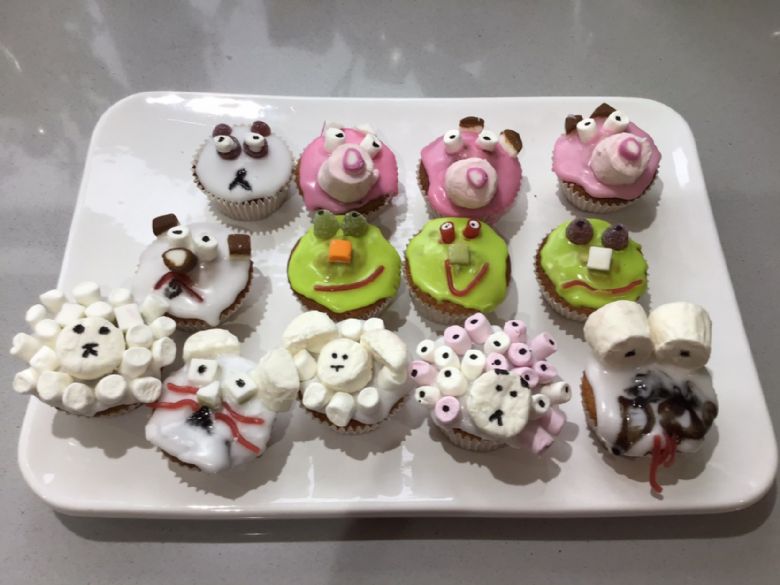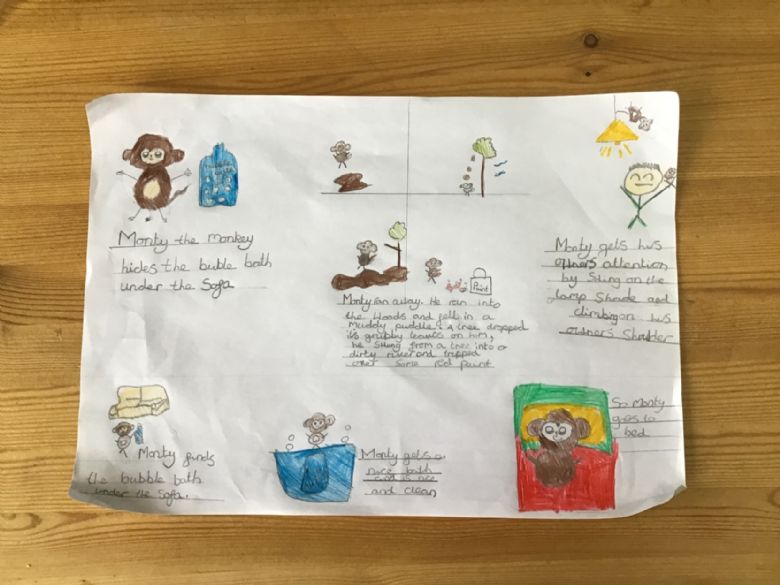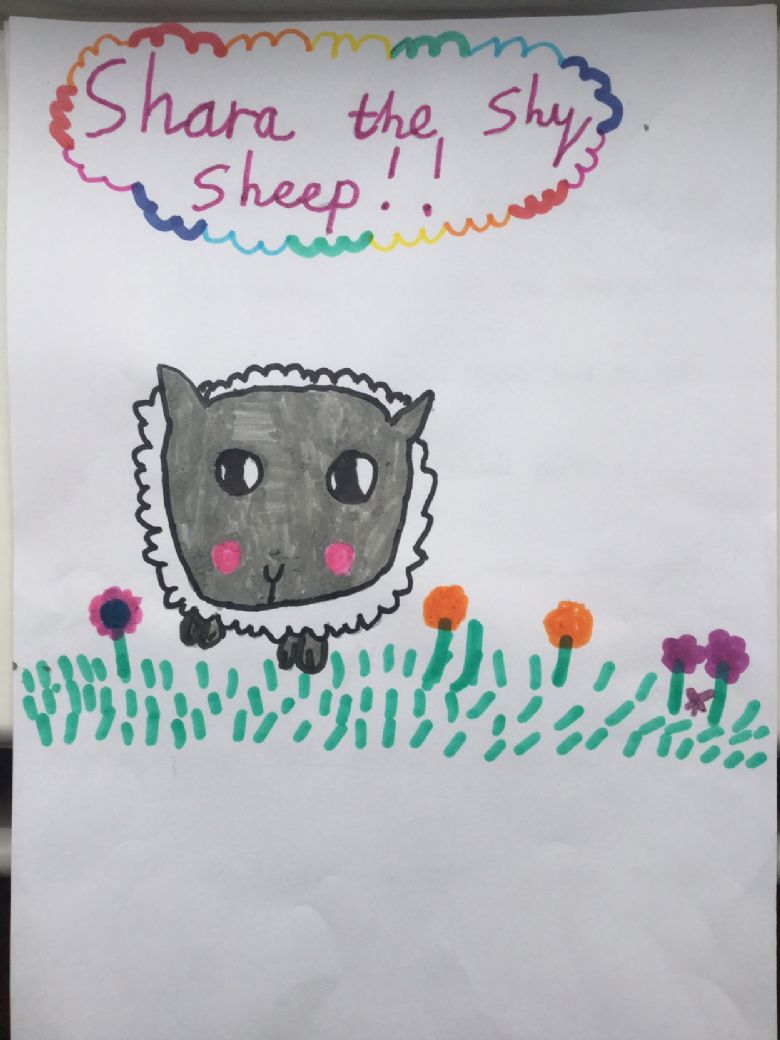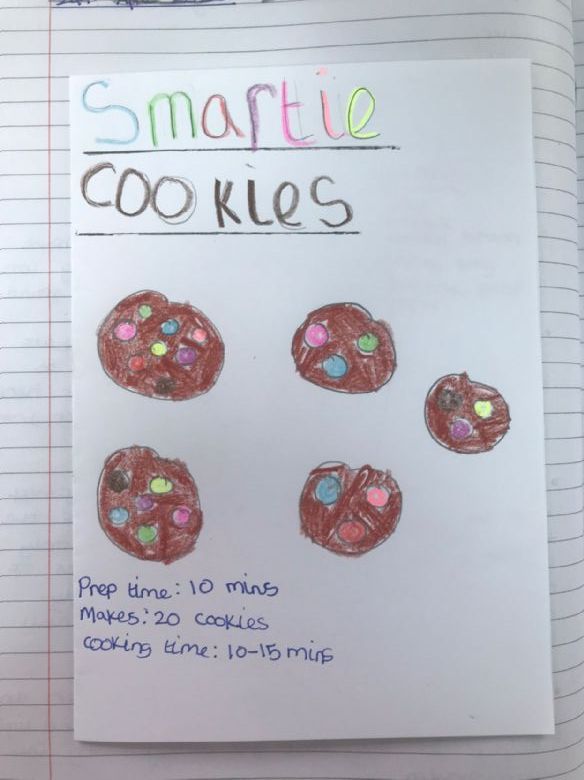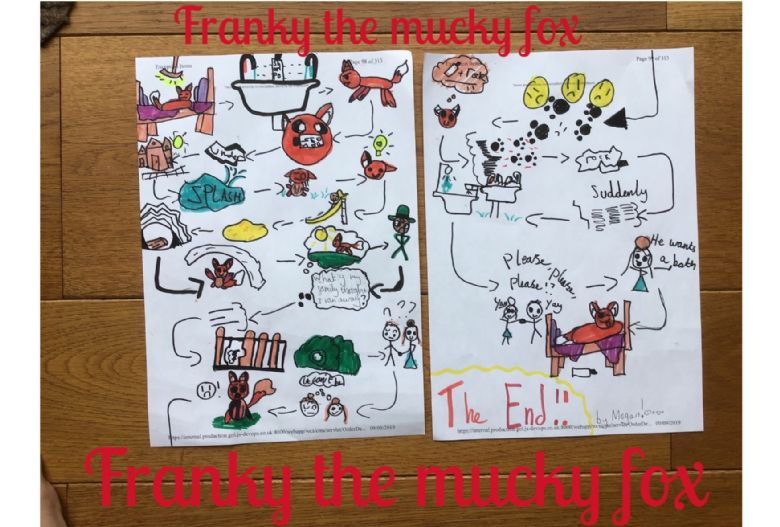 Keep sending your work so that I can share it with everyone, just make sure it's on a separate page so that I can save it.
Tuesday 28th April
Goodness! It is actually raining today. I might go for a rainy walk in my wellies and then come back for a hot chocolate. My cress head is growing well and so is my bean. We are doing lots of gardening at the moment. Look what Mr Every dug up!!!!!! A crow came along and ate them as I think they were too big for the sparrows and blue tits!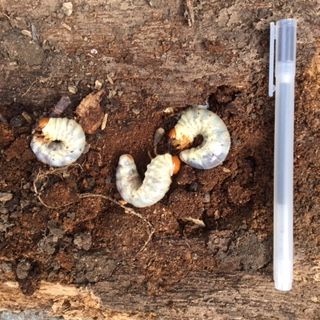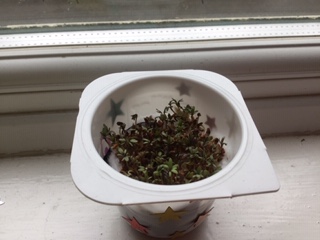 Have a cosy day.
Monday 27th April - Miss Simmons
Hello Year 3,
I hope you are all well and having fun at home. It feels like a very long time since I last saw you all! I've been keeping busy by gardening, baking, reading, exercising, chatting to friends and family on Zoom and doing an online Spanish course. I've also made friends with a tabby little cat who likes to come and visit (he or she wanders in if we leave the back door open to let some air in!)
Have you been practising your Spanish? The best way to get better at a language is to practice a little each day. Think of how many new Spanish words you could learn whilst you're at home!
You could try downloading the 'Duolingo' App on one of your devices, with your parents' permission of course! I've also found some useful videos (below) that you might like to watch.
It would be good idea to have a notebook and something to write with ready so you can pause the videos to write down any new vocabulary. You might like to draw a little picture next to your new vocabulary too, to help you remember what it means.
https://www.bbc.co.uk/programmes/p0118nfv
https://www.youtube.com/watch?v=cjXoSBulHRM
https://www.bbc.co.uk/programmes/p0118spd
Also, I've uploaded the 'Explore' activity for our new Come and See unit: Pentecost- Serving. You can find it at the bottom of this page. You'll need to think about someone who inspires/impresses you for this activity.
I know I'm feeling very inspired at the moment in these difficult times: your parents for helping you to stay healthy and happy and learn at home, Joe Wicks for doing his daily workouts, all of the Key Workers keeping our country going and helping to keep us safe, Captain Tom for raising a phenomenal amount of money for the NHS and reminding us to keep going when things get tough and of course all of your for staying at home and helping to keep yourselves and others safe. There are so many people you could choose from!
Anyway, I look forward to seeing you all again soon.
Lots of love,
Miss Simmons
Monday 27th April.
Happy Monday Year 3. It's a bit chilly today! Hope you had a good weekend. I enjoyed the wheel of fortune on JW this morning but I can't believe how many times we had to do bunny hops! I've posted more seesaw activities for this week. I look forward to seeing some of your stories inspired by Harry the Dirty Dog. Lochie has been busy with his art and found 'Draw with Rob' on Youtube which looks like lots of fun. See Lochie's fab pictures below. Lots of you have also been using Art hub via seesaw. That is where I learnt how to draw Gary the guinea pig. Excellent nature art from Claudia and great team work from Rufus.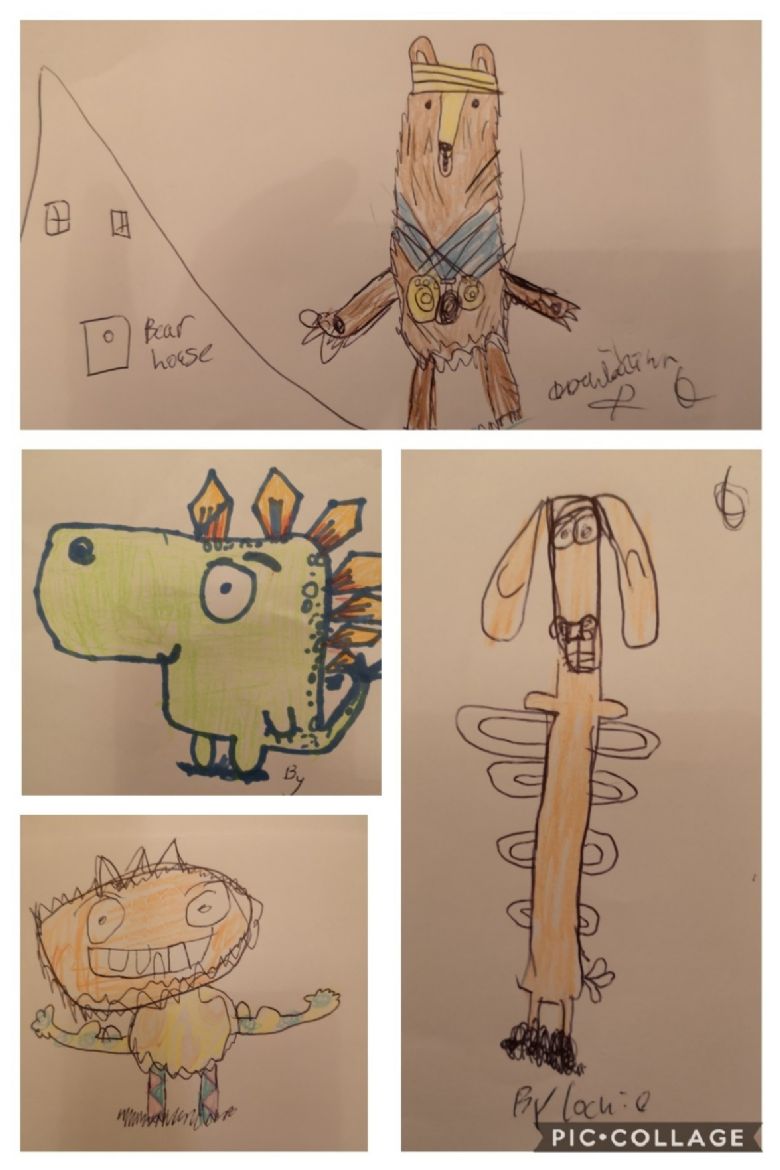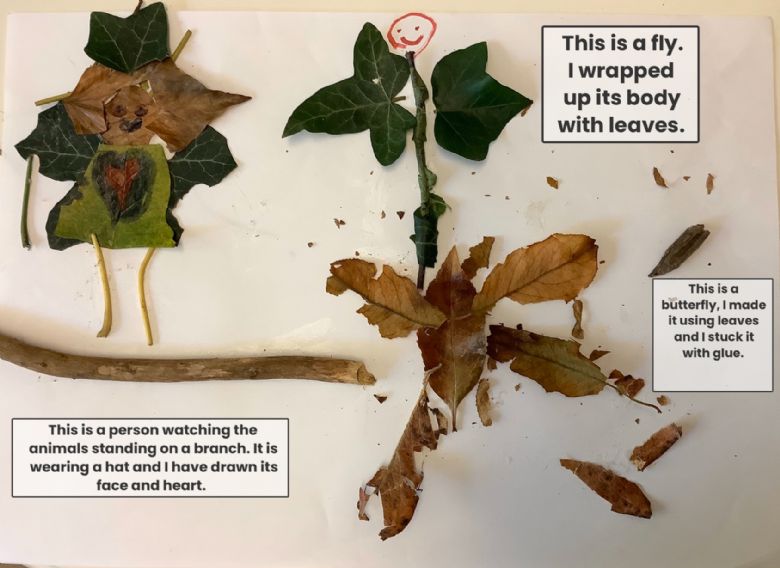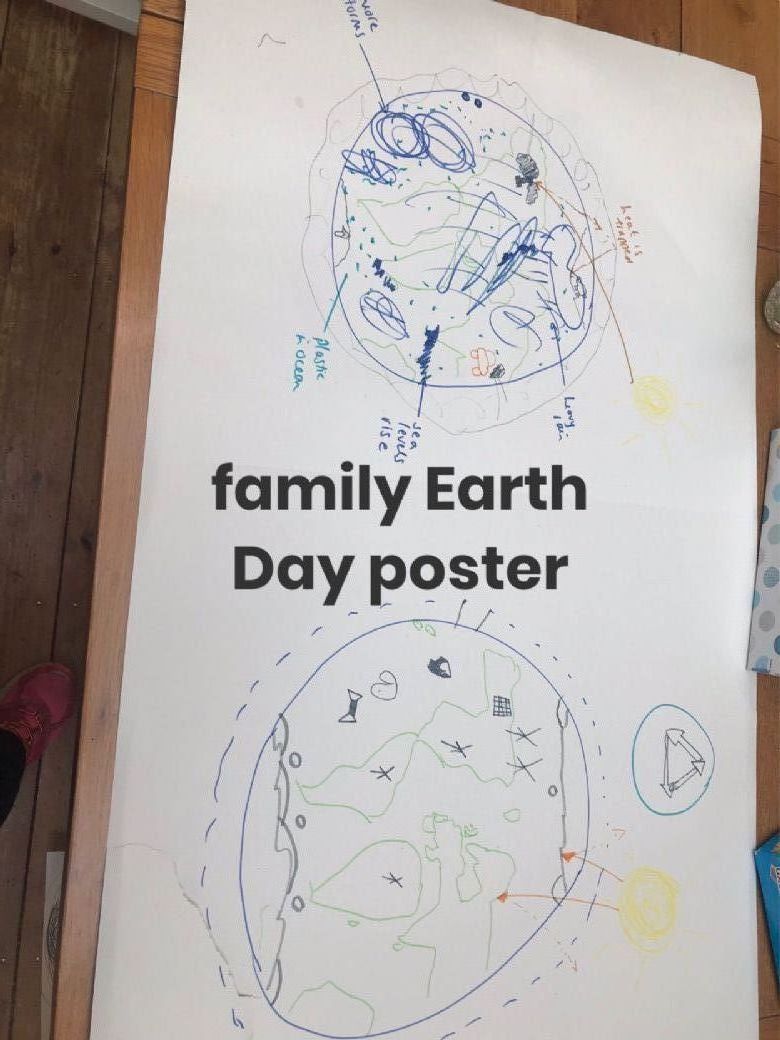 We very often use this website at school for our PE lessons. Have a go at these fun activities:
https://www.getset4pe.co.uk/ResourceBank/ResourceCategory/1002
Friday 24th April
Another week over. My seeds have just started to sprout. You can just about see it! I've also got my cress head ready. I wonder how long it will take to grow?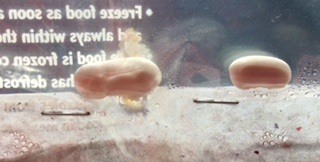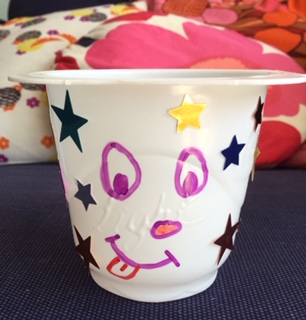 Have a lovely weekend and I'll speak to you on Monday. Much love and take care.
Thursday 23rd April
Look at the AMAZING new friend that Maya found in her garden! He's called Birdy!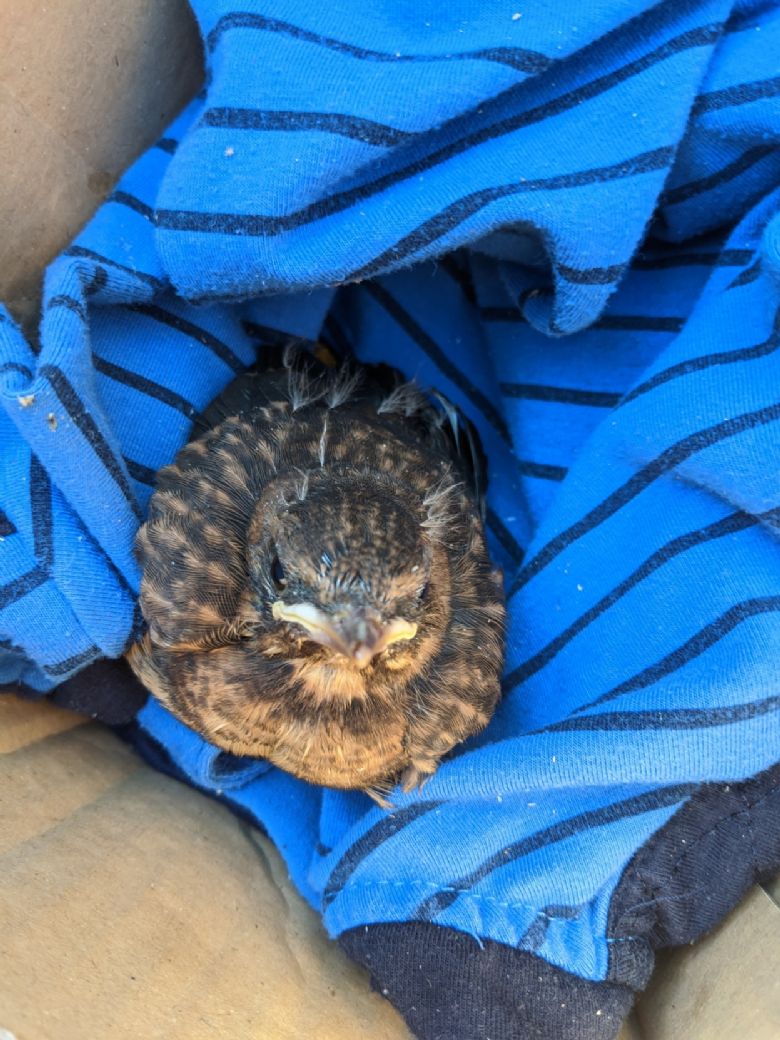 Luckily they managed to help him find his mummy.
Thank you for all your thoughtful Earth Day ideas to help make our world a better place. I think it needs lots of love and care at the moment.
I've been doing lots of sewing. I'm trying to repair and make new deckchair covers that have split. I'll show you when I've finished.
Wednesday 22nd April
Hello Year 3. Hope you are well. Yesterday afternoon I spent doing a football cross bar challenge with Arthur! It took me a very long time but I didn't give up and eventually I did it! I was VERY close to the goal though! I also made some olive and sun dried tomato bread and some squidgy chocolate brownies.
I have posted below some photos of amazing learning you have been sending in. I have tried to include pupils who haven't been on the website yet. Make sure it is an individual picture that you send on seesaw so that I can use it. Excellent self portrait Charlotte, colourful bird Lochie, clever use of coins Charlie in your maths, super bird collage Leo, fab story plan Tilly, great to see Heidi's vegetable patch, brilliant bird collage Patrick and excellent maths learning from Marcus and Matthew and Esther.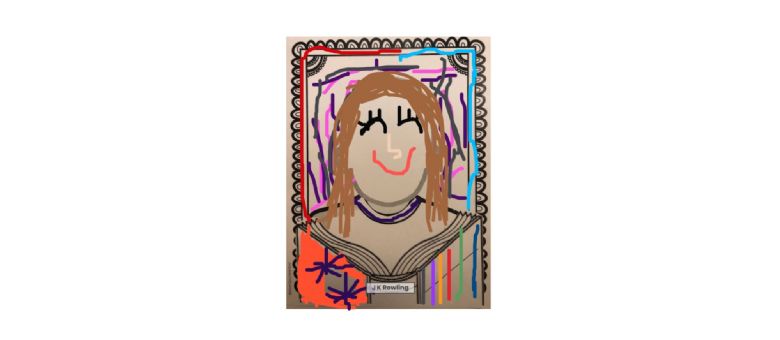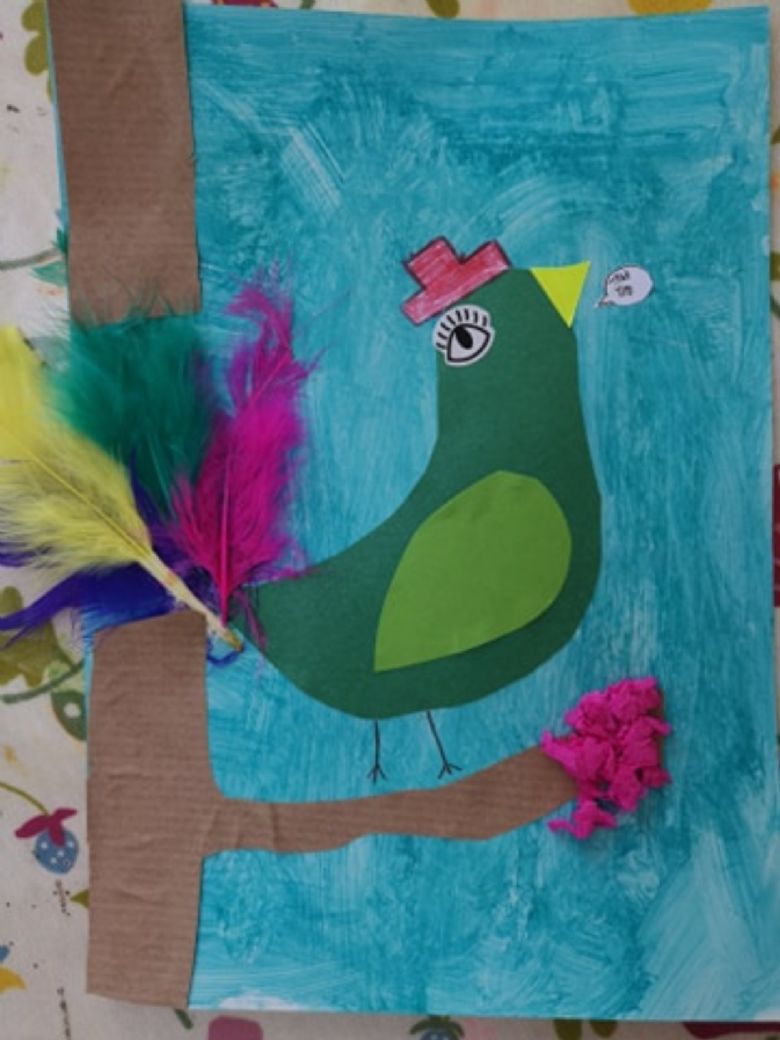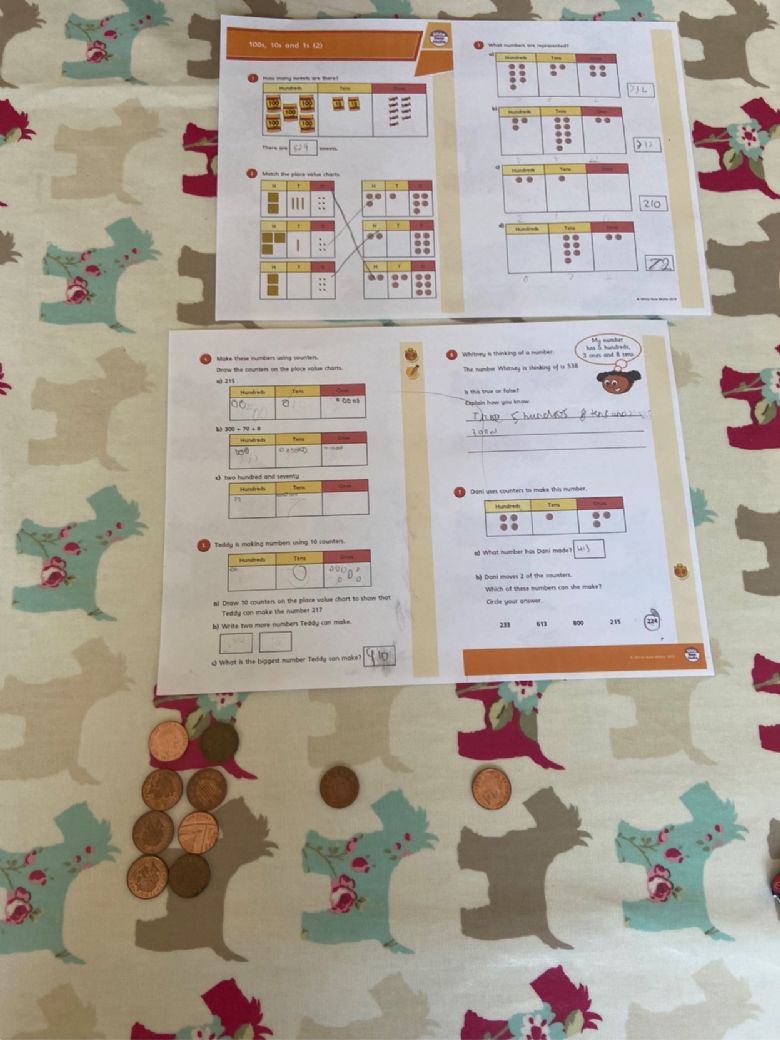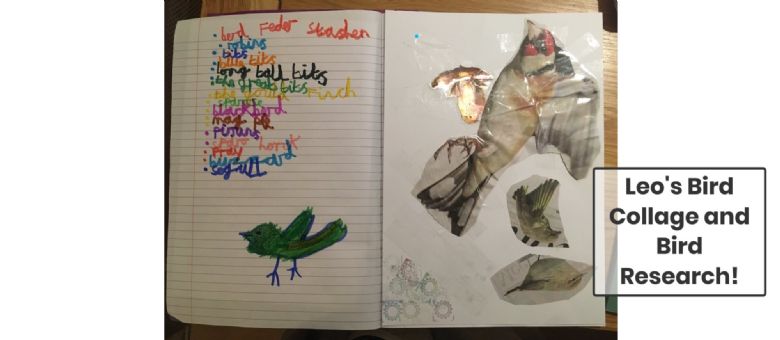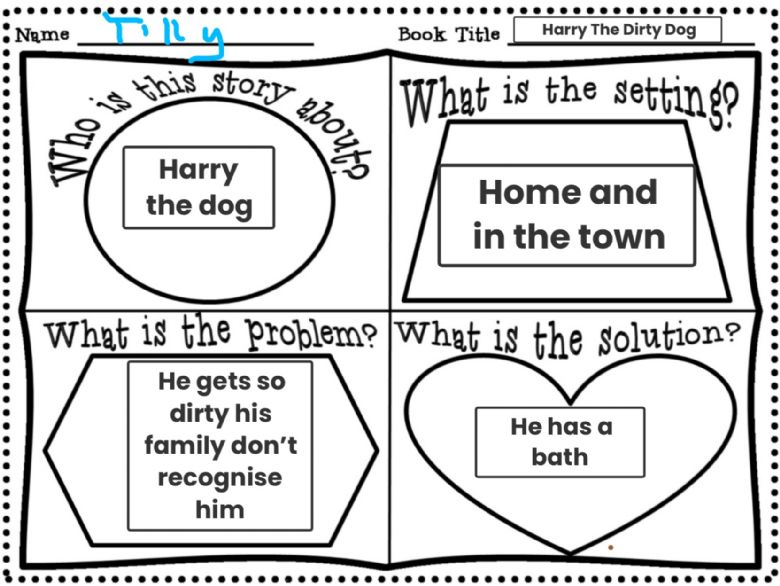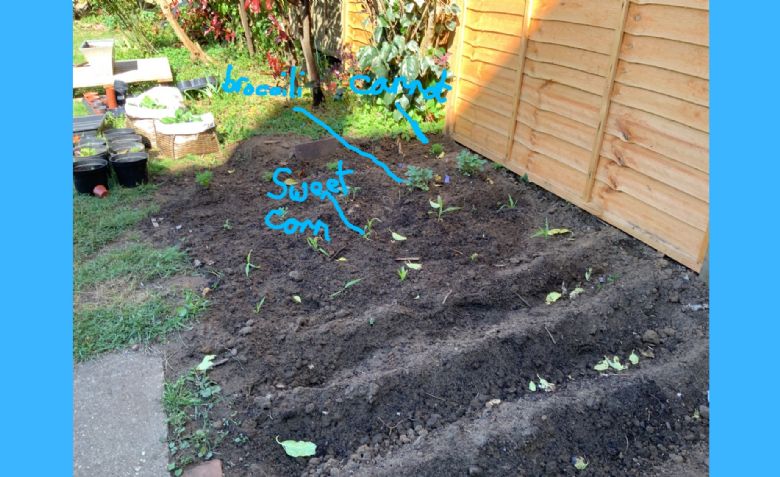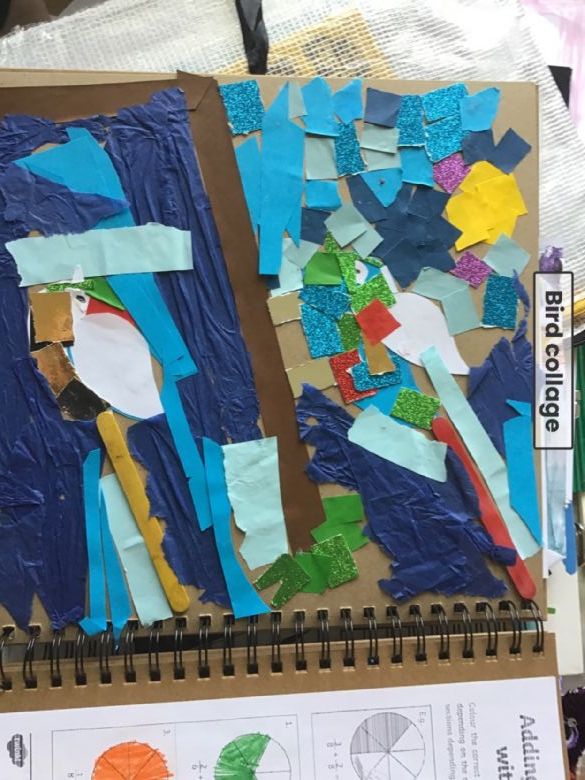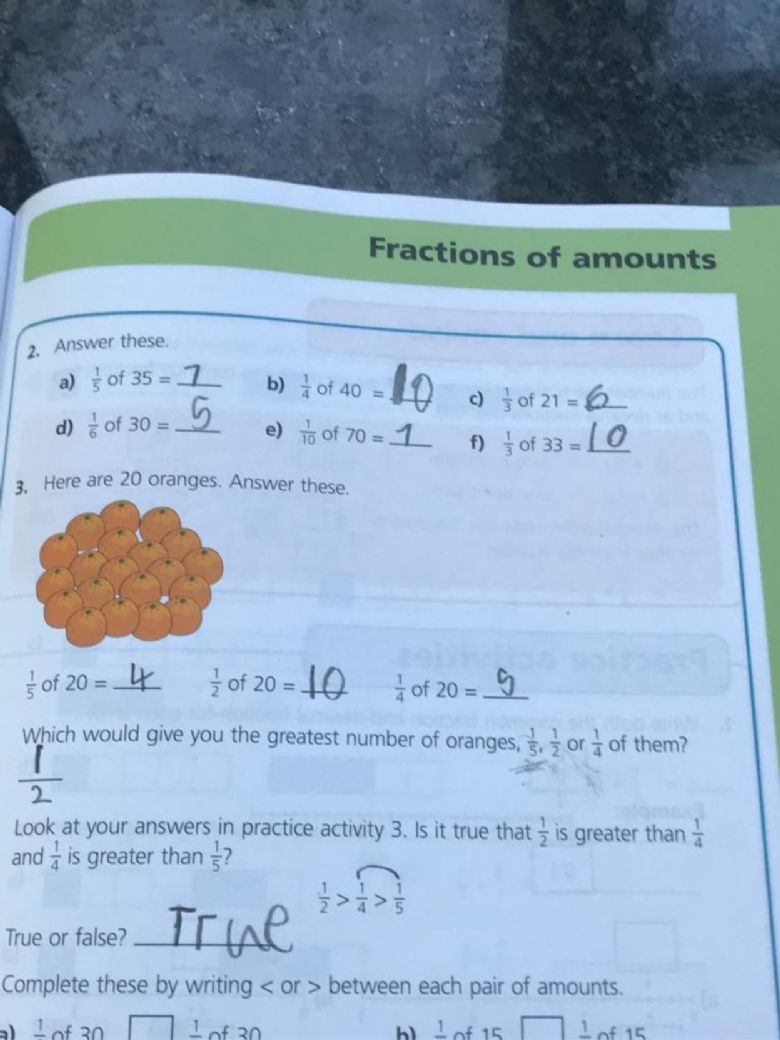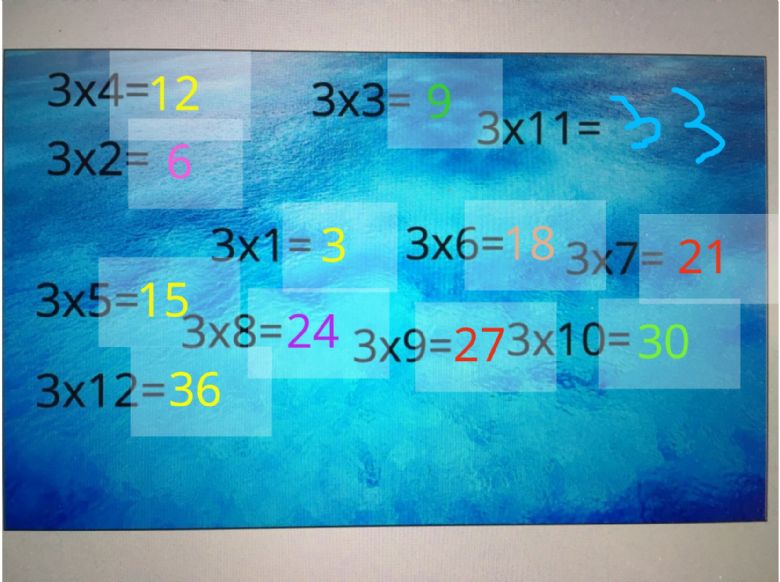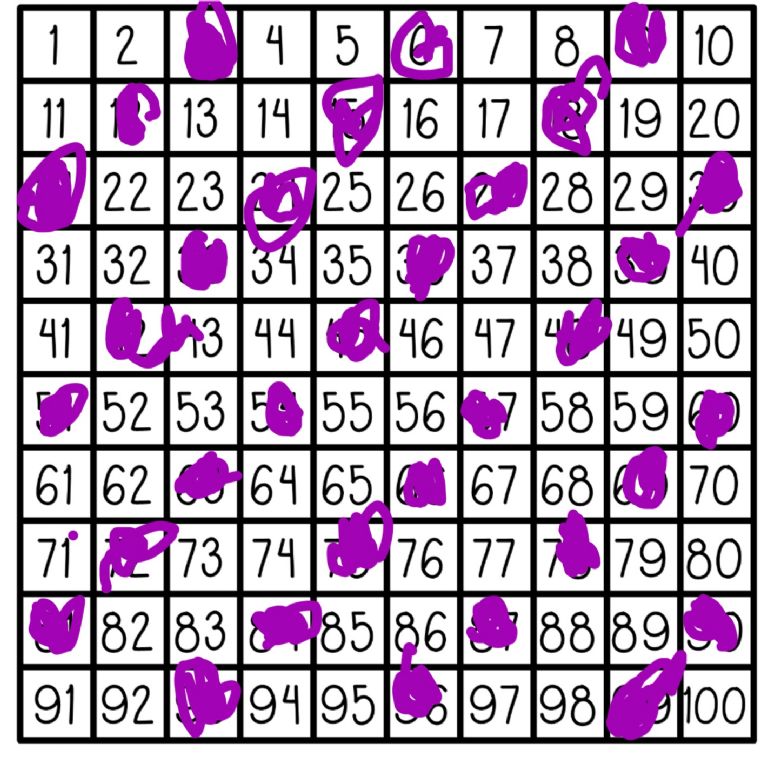 PS. HAPPY EARTH DAY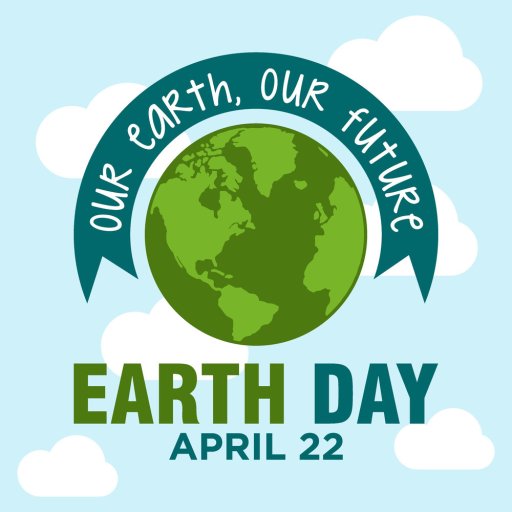 Take a look on the bbc Newsround website to find out more and I have added some Earth day activities to seesaw.
Tuesday 21st April
What a lovely day it is. I had my breakfast outside after JW. I thought his idea of heads or tails was excellent but I wish it had landed on more heads!
Thank you for all the amazing work you have been sending via seesaw and well done for completing some of the tasks already. Some of you have been very busy. Don't worry about sending me everything you have done, just choose your favourite pieces.
I looked at the bbc bitesize daily lessons and I highly recommend them. They are posting something for every week day, so you could fit them into your daily routine. Also remember Cafod have excellent Come and see ideas and don't forget to use the Guided reading ideas (see below).
Below you will now find our new 'Plant it' topic. Have a go at some of tasks. I've just set up my seeds in the window ready to watch them grow.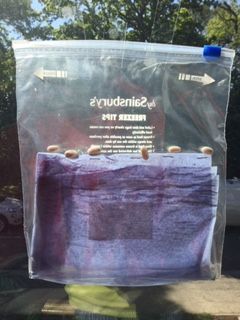 I've also added the Year 3/4 statutory spelling list that you can include in your learning.
Remember to keep looking at seesaw
Have a good day.
Monday 20th April
HAPPY MONDAY MORNING! Mrs Every here. Hope you had a relaxing Easter break and had fun with your family. PB told me that he enjoyed telling you all that he'd been up to. He was very busy!
Our topic for the next 3 weeks is: Plant it!. I will be adding activities regularly for you to complete at home on seesaw so please take a look and send me a selection of what you have done as I LOVE seeing all your fantastic learning. Also check below for any extra things added.
It is important to try and get into a routine at home, why don't you plan a timetable for the week. Try and do some sort of English, maths, reading, exercise, meditation and Art/topic everyday even if it's only 15 minutes of each subject. If you do less one day that's fine and if you do more that's also fine! What ever suits you and your family.
Remember:
White Rose home learning has maths lessons for everyday, if you find the Year 3 lessons tricky then try Year 2.
Pobble 365 for English ideas.
BBC Bitesize are now doing daily lessons starting from today.
Joe Wicks on Youtube at 9am everyday.
You don't need to print off all the pages, you can just write the answers and show workings out (maths) on a piece of paper.
I will be looking at and replying to your messages on seesaw today after I've done my morning workout with JW!
THE MOST IMPORTANT THING IS TO HAVE FUN WITH YOUR LEARNING AND TRY AND PLAN YOUR OWN LESSONS DOING SOMETHING THAT YOU ENJOY AND INSPIRES YOU!
Friday 17th April
It's a bit chilly today so I've put on my new scarf that I finished this morning. What do you think?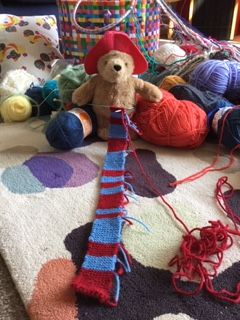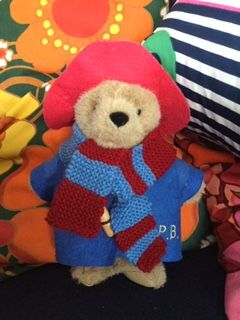 Wasn't JW fun today! I loved all the special Scooby Doo doggy moves and I did lots of barking!!! I've really enjoyed writing to you over the Easter holidays but Mrs Every will be back on Monday and she told me to tell you that she's looking forward to seeing what you've been up to. Take care, stay safe and look after each other. Much Love PB xxxx
Thursday 16th April
I've managed to finish my sewing project of making the little house. Not quite big enough to sleep in but I'm sure I can find something to put in it. I really enjoyed doing it so now I'm helping Mrs Every cut out and sew some nurses scrubs for all the AMAZING workers in the NHS. Remember to clap for them at 8pm tonight.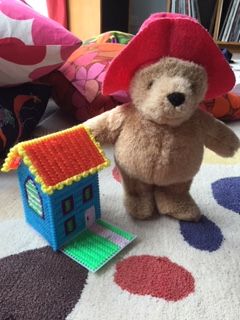 Wednesday 15th April
Goodness! I'm a WORLD RECORD HOLDER!!!!!!!!!!!!! I was one of the people/bears who took part in the biggest Live workout on Youtube! I better write to Aunt Lucy and tell her all about it. I've learnt how to play table tennis. It's quite hard holding the bat with my paws. I lost 3 games at the start but once I got the hang of it I managed to win 3 back. Remember - Never give up!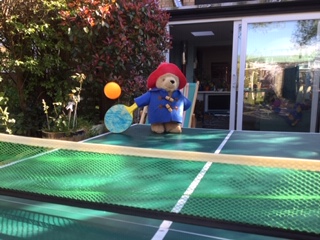 Tuesday 14th April
I've been busy today helping Mrs Every sort out some cupboards and do some cleaning. I found a few coins down the sofa but no snacks! Unfortunately the lettuce seeds that Mrs Every planted at the beginning of lockdown have stopped growing so she'll have to get some salad from the supermarket instead! I managed to sort out the technical hitch with the computer so here's a picture of me with Snowy.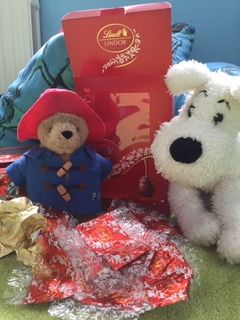 Monday 13th April
Happy Monday morning! I had a relaxing weekend and made a new friend - Snowy the dog. I also ate too much chocolate and was a bit full up but I felt much better after doing Joe Wicks this morning and I enjoyed the new 'scarer' move from Monsters inc. For some reason Mrs Every's computer won't let me load any photos today, sorry. Hopefully it will work soon!
Friday 10th April
Phew it's hot, I've had to take my coat off while I've learnt my next new skill. This time it's knitting. I'm making a scarf for when it gets a bit colder. Can you guess which football team it is for? I'm going to have a break over the Easter weekend and eat some chocolate but I'll be back on Monday. Take care and stay safe. Love PB xx
Thursday 9th April
I've used all the top tips I read about to actually play football now. The goal was much bigger than I thought it would be though, so it was quite hard to save many goals, but I managed to score a few with both my left and right paws!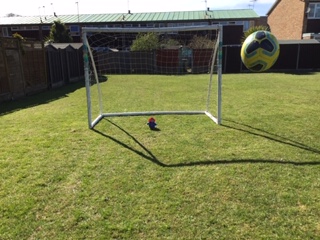 Wednesday 8th April
I've decided to swot up on my football skills and I thought I'd get some top tips from my favourite football team! COYI (Come On You Irons) !!!!! I hope you've all been reading at least 5 minutes per day. It grows your brain!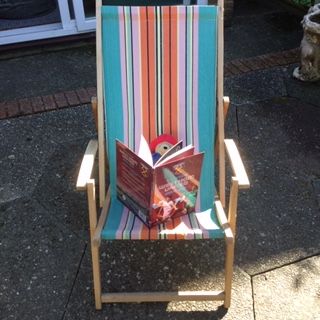 Tuesday 7th April
What a lovely sunny day it is today! Mrs Every has been teaching me some sewing skills. I've started making a house. This is how far I've got: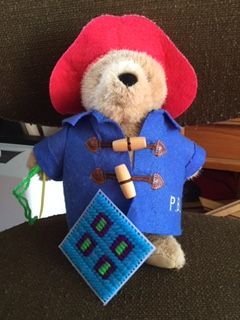 Monday 6th April
Morning Year 3! Paddington Bear here. I've been living with Mrs Every now for over 10 years. I thought I'd show you some of the things I'll get up to over the next few weeks while Mrs Every takes time off with her family. I did Joe Wicks ths morning, I might take my coat off tomorrow as I got very hot, and then ate some marmalade on toast. It was delicious.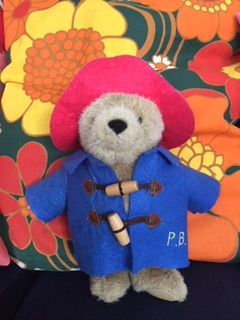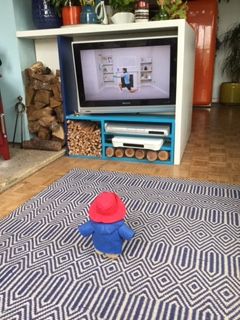 Friday 3rd April
I can't believe how quickly this week has gone! We did Joe Wicks this morning and I've just done his homework to write a poem. What do you think?
On top of the world,
The Messi kicks are my fave.
Having great fun with Arthur,
And my husband called Dave!
Bouncy kangaroo hops,
Super hero spidey spinners.
At the end of the workout,
I feel like a WINNER!!!!!!!!
Why don't you have a go and post it on seesaw.
I was busy yesterday making some Easter crafts. I really enjoyed making some origami flowers. The instructions are below. For each petal make sure you use a square piece of paper. On the instructions it shows only 4 petals stuck together at the end but I found that it worked much better if you stuck 8 petals together. Why don't you experiment and see what works best for you!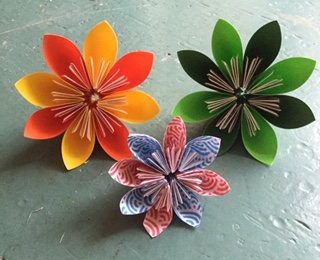 Do you remember I said to save your egg boxes? Well I made 'EGG HOP' as well. Very straight forward to make. Decorate your egg box with bright colours. Put different scores in each hole apart from 1 where I put a star. To play: bounce/throw a ball into the holes and score points (keep a tally). If you land on the star you need to hop round the room!!! Person with most points wins. Of course you can change rules/numbers/stars to what ever you would like.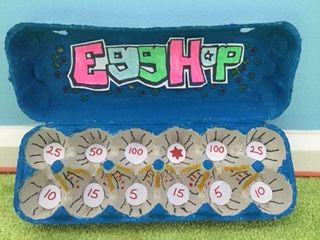 This is my last post for the next 2 weeks over the Easter holidays. I will be back with some more exciting learning for the summer term with a new topic on Monday 20th April.
Make sure you stay safe, relax and look after each other. I miss you all very much and can't wait to see you all very soon. With love Mrs Every xx
P.S. EVEN THOUGH I WON'T BE POSTING ANYTHING OVER THE HOLIDAYS THERE WILL BE A SPECIAL GUEST SENDING SOME MESSGAES ON THIS PAGE. A CLUE - HE LOVES MARMALADE SANDWICHES!!!! X
Thursday 2nd April
Do you like my monkey friend, Mr Big? He's been helping me out today!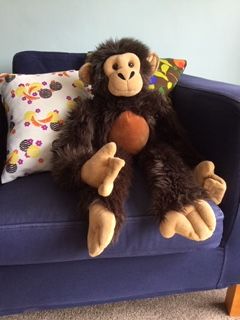 I've had requests to send the guided reading activity sheets that we use in class, see below. You could choose a different activity each day to use as your English lesson.
I've also found a poetry website that has lots of different activities: www.poetry4kids.com
I'm really looking forward to fancy dress Friday tomorrow when we do Joe Wicks. I enjoyed it when he had music playing earlier in the week, but my son wouldn't let me sing along, he said it was putting him off his exercises!!!!!
I'm off now to have my lunch and then I'm going to do some Easter crafts this afternoon.
Speak to you tomorrow.
Wednesday 1st April
Afternoon Year 3. The sun is shining and the birds are singing!
Some fab work being posted on seesaw. I've been looking at it all and leaving comments so take a look and add some of your own. It's probably easier doing that now than sending via the school office.
Well done Milo for being the first to complete one of the art tasks set on seesaw to do some doodle Van Gogh!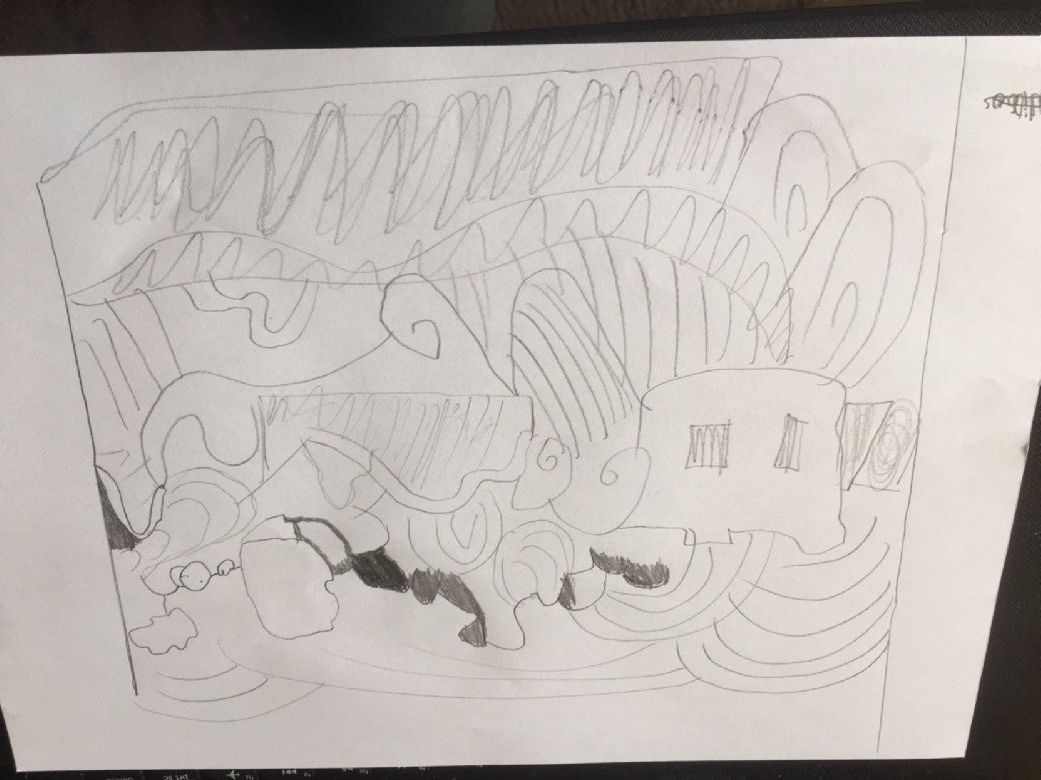 Thanks to Lulu, Sophia L, Jess and Freya for posting your learning on the journal pages and glad to see that some of you are using pobble!
Francesca, it looks like you have been very busy doing lots of different activities, I like your colourful rainbow heart for your window. Excellent bar chart Sophia.S of the birds in your garden, I can't believe how many different types come and what a lot of pigeons and I'm loving the pink hair Tess and the fact that you have learnt to make gravy!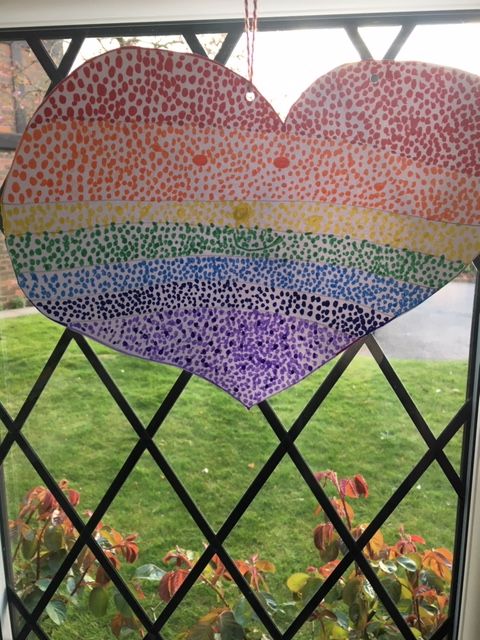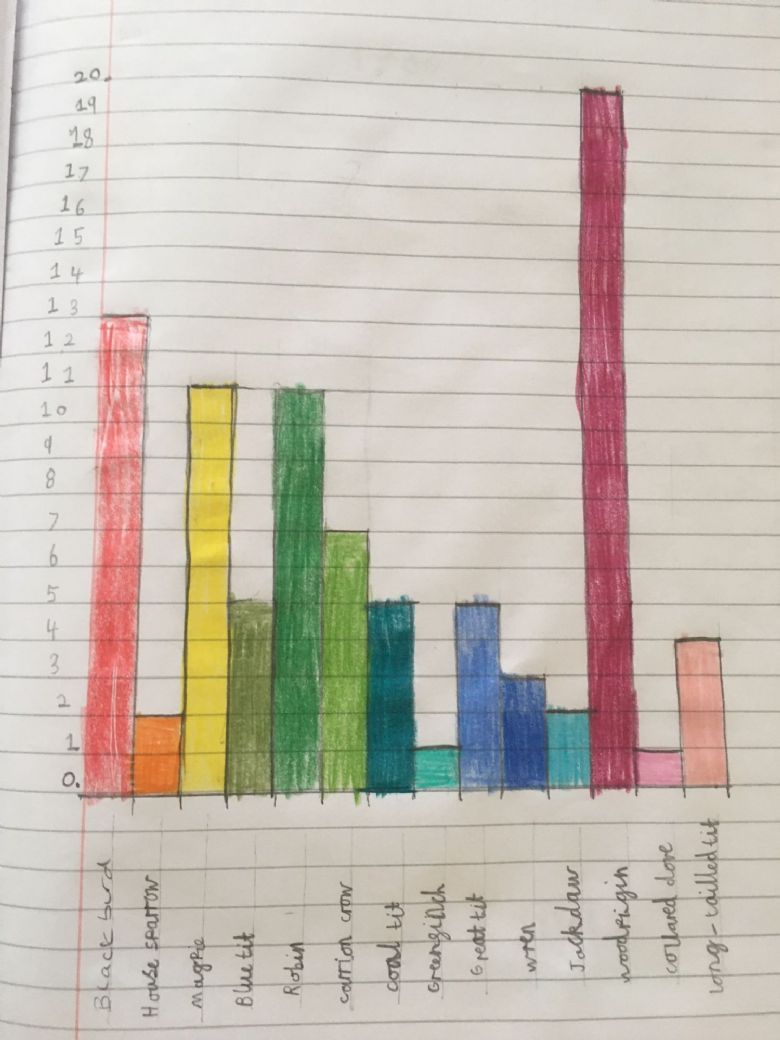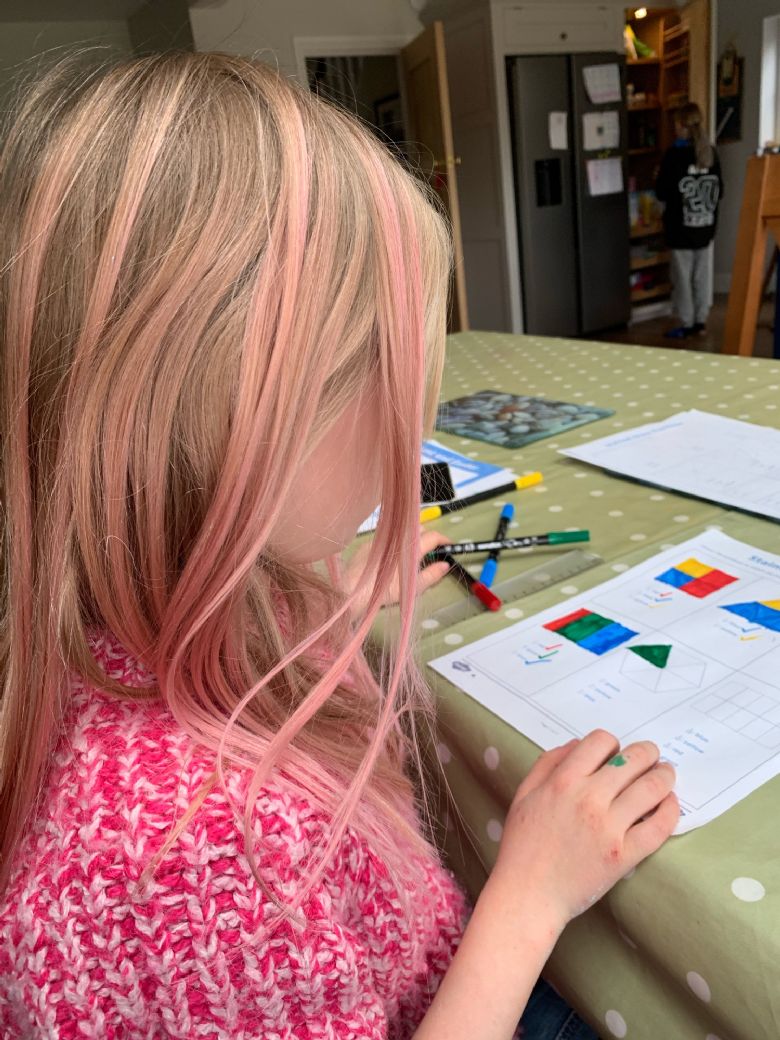 Our meditation music has been added and I've also put on multiplication triangles and spot the correct spellings below.
I'm off now to cut my son's hair! Have a good day.
Tuesday 31st March
So, did you work out the different artists on our feet? They were Vincent Van TOE, Yayoi TOEsama, Jackson PollSOCK and Pablo FEETasso!!!!!
Thank you for all your messages on Seesaw. Hopefully you can access some of the activities on there now but I will still be adding ideas to this page regularly. I've also added something to my window to go with my rainbow heart. It was an idea that they are doing in New Zealand. Put a teddy bear in your window and then when people go for their regular daily exercise they can go on a 'bear hunt' like in the book 'We're going on a bear hunt' by Michael Rosen. Can you see mine? Not that clear!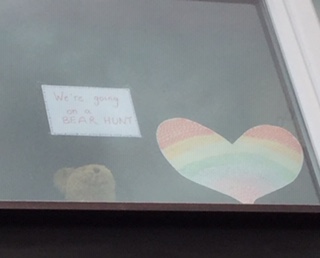 I'm so pleased to see you having so much fun with all your learning. Perfect colours in your fraction flags Lulu, excellent bird collages from Daniel and Megan, Fab lego Hoggetts Farm from Freya (especially Babe) and great gecko fact file from Edith. Hope these inspire you!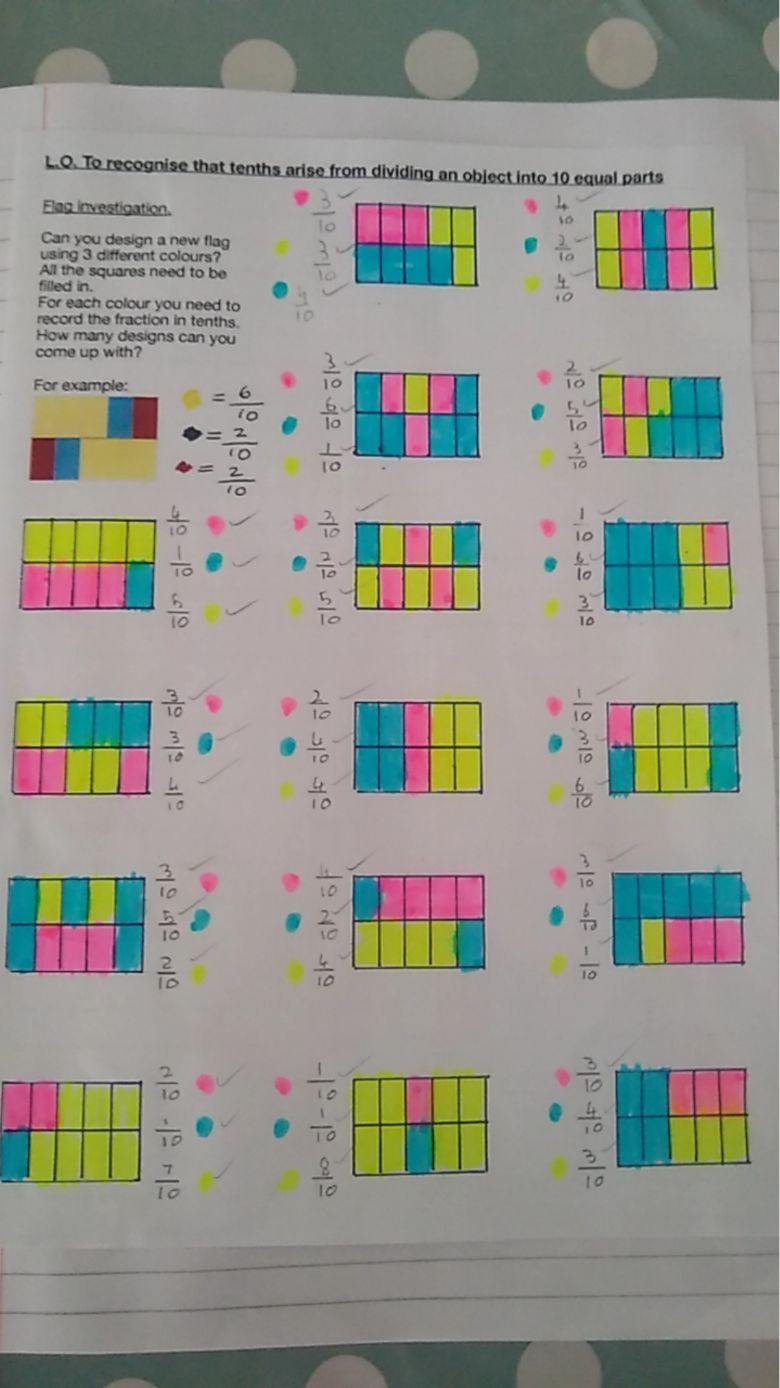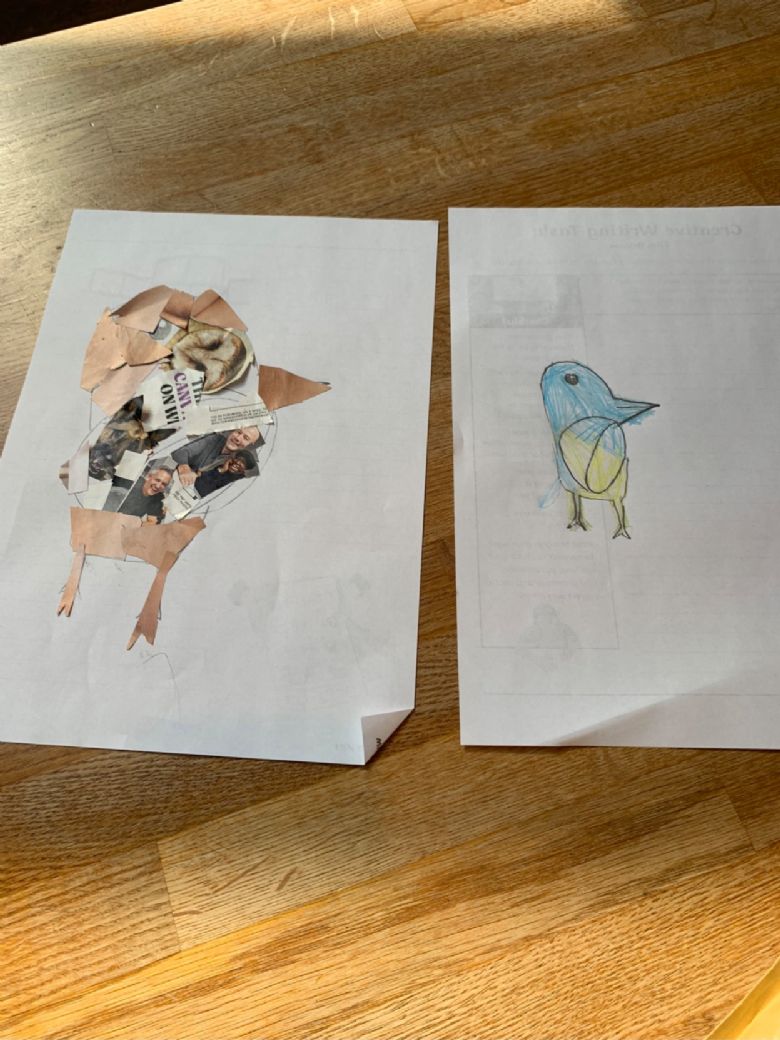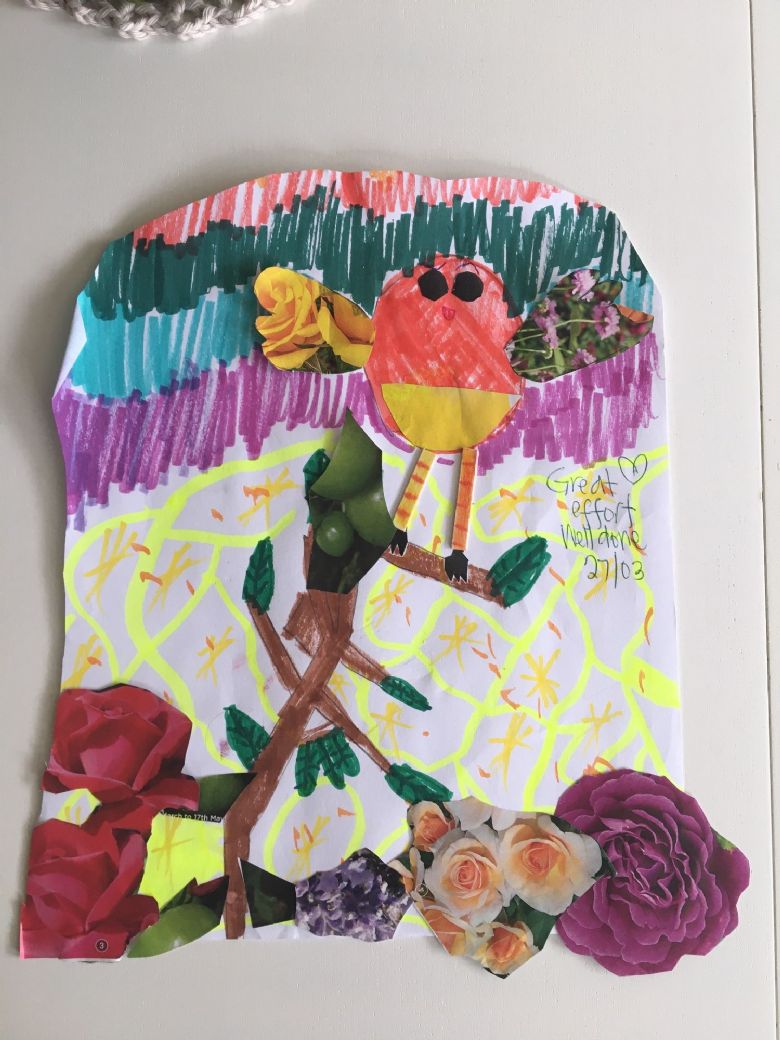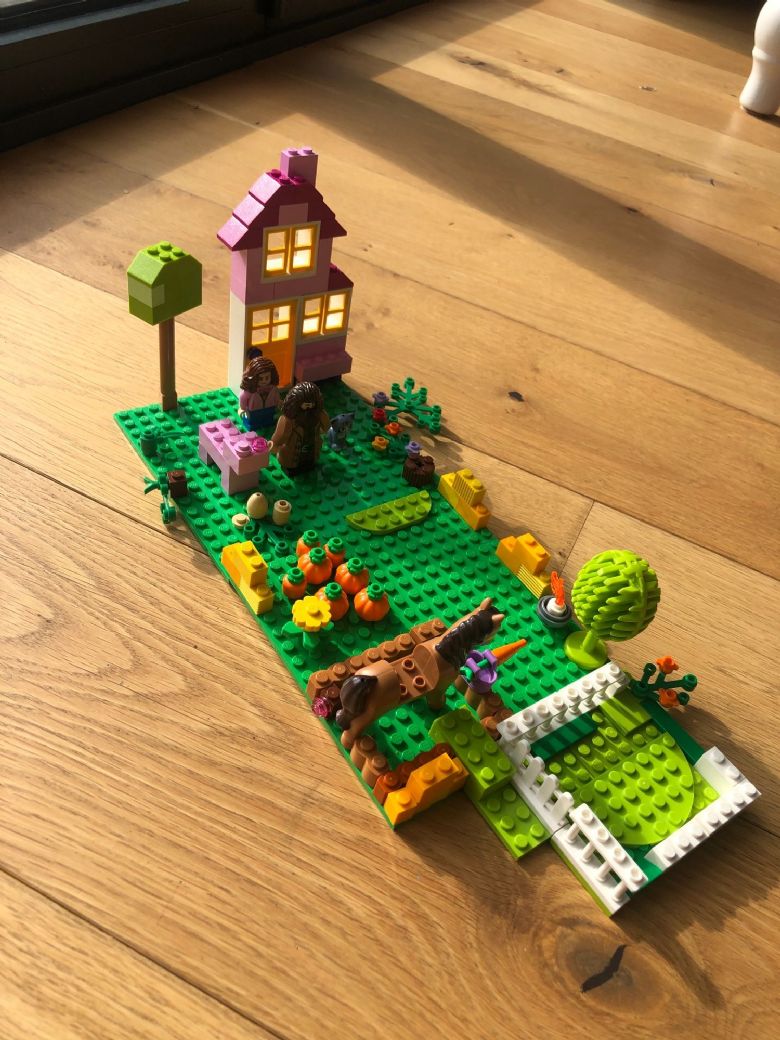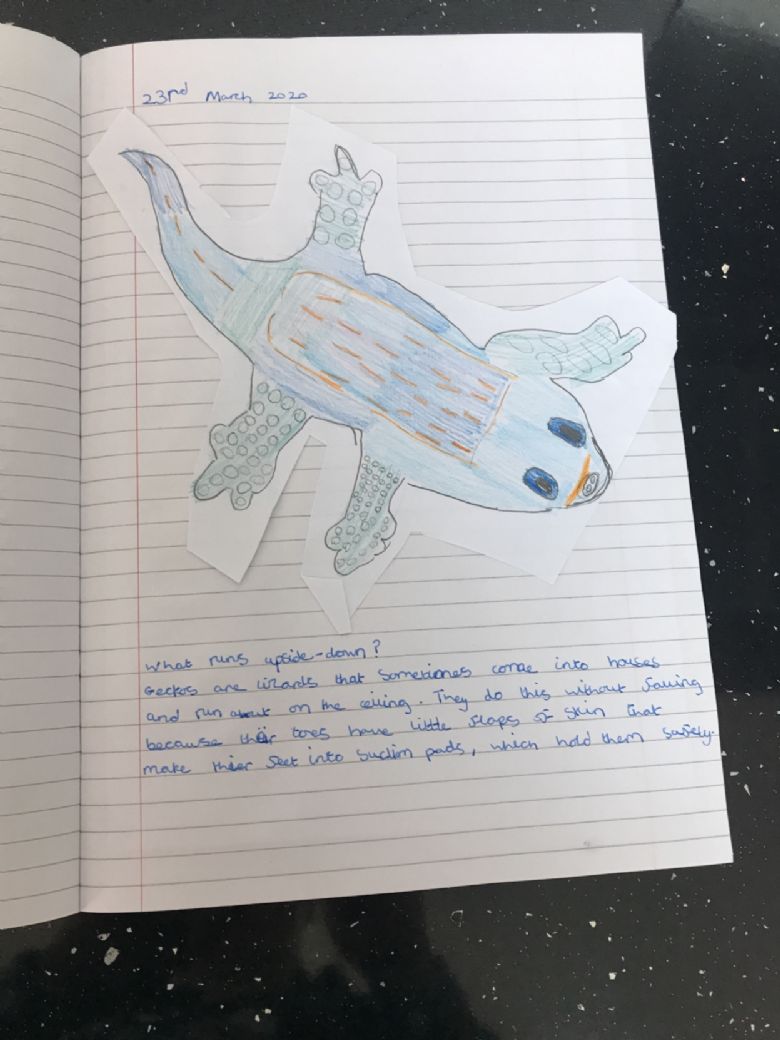 www.whiterosemaths.com has excellent maths resources for you to use each day. These are the sorts of things that we use in school (fractions would have been our topic up till Easter) and they are set up so that you can have a 30 min lesson each day. Go to the home page and at the bar at the top it will say Home learning. Click on this and it will take you to a page with all the different year group activities and then just choose Year 3 and give it a go.
I'll try and get our meditation music added below so that you can have some quiet and reflective time with your family.
Take care and I look forward to seeing your bears in your windows! Speak to you tomorrow.
Monday 30th March
Happy Monday! Hope you had a good weekend. We had an odd sock day on Saturday. Can you spot the different artists on our feet? I'll tell you the answers tomorrow: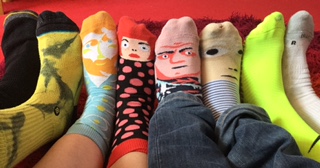 We also played a lot of table tennis and various football games involving toilet rolls and I'm getting extremely good at 'kerbies'!!!!!
Here are some ideas for the coming week:
https://cafod.org.uk/Education/Primary-teaching-resources/Home-learning-primary has excellent RE home learning.
Don't forget the fantastic www.pobble365.com that we use in class all the time. There is a different picture everyday with story ideas, sentence challenges, question time and perfect pictures. This could be used as your home English lesson every morning after your Joe Wicks workout (which was very hard today after having 2 days off!)
Hope you have collected some toilet rolls. Have a look below to see the times table skittles that I made with mine, then have a go at making your own.
Thank you to Jess for your great Starling fact file and I'm pleased to see that your driving skills are coming along! (see your picture in the boxes below) Thanks also to Claudia for all your fab learning and it was interesting to see your alternative ending for the Sheep Pig.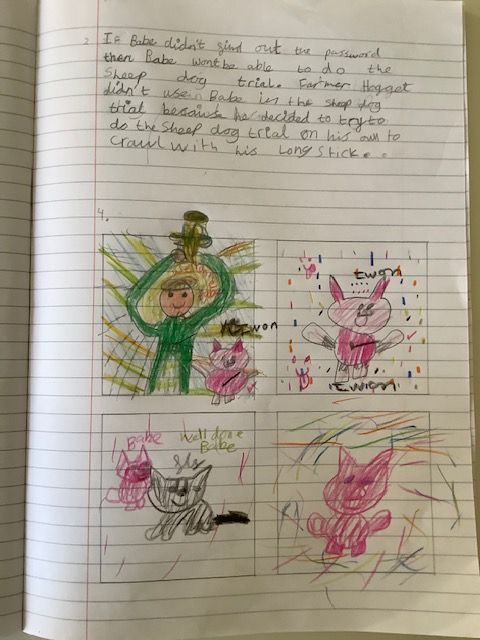 Really, really miss you all. Enjoy your day. Speak to you tomorrow. xxx
Friday 27th March
Finally I managed to get a photo of Penny and Peter pigeon in the garden and they were also joined by their friend Pamela! I've also planted some lettuce seeds, I'll keep you updated with the progress.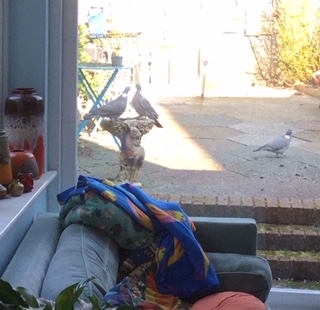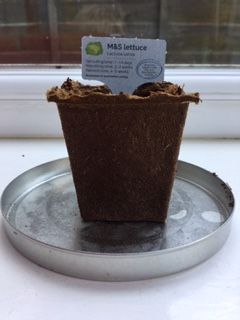 Thank you for all the fantastic learning and messages that you are sending to me via the school office. It's so lovely to see how creative you and your parents are being and embracing the variety of activities I have posted. I'm glad to see that Joe Robin has visited your house Rufus and your bird house looks excellent. Leonardo and Emma, your bird feeder and bird houses are amazing. Sophia.L, your bird collage and other bits and bobs are fab (especially the clever coded message) and good to see your fractions learning Catherine. They all make me VERY happy!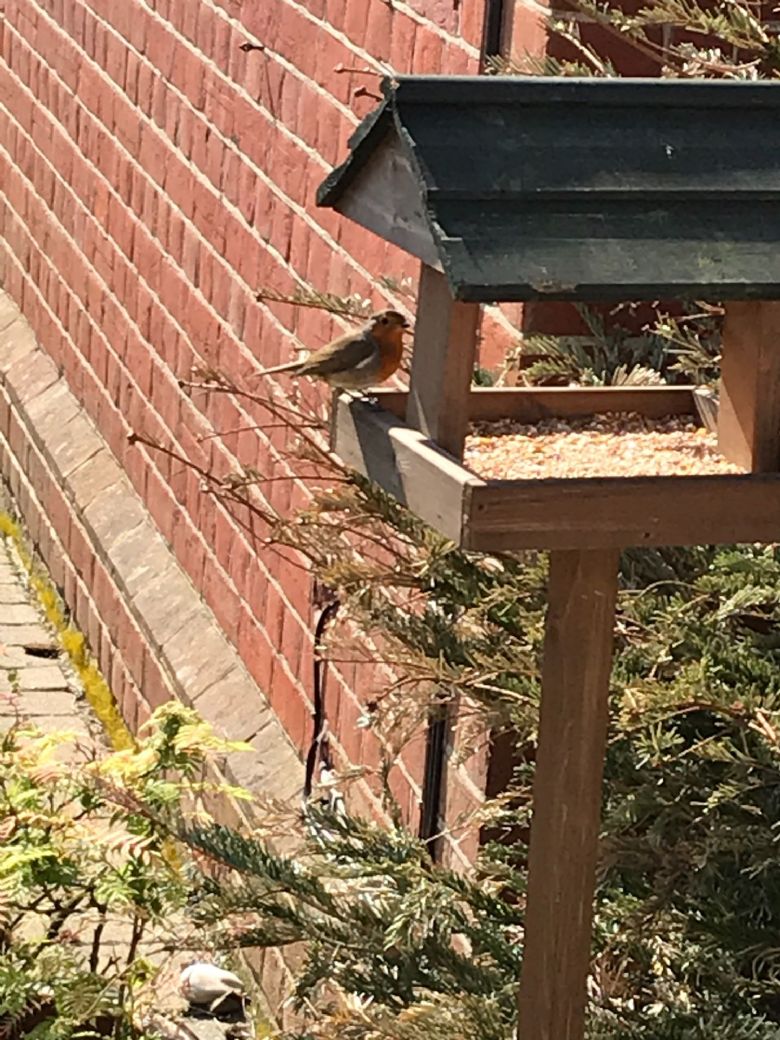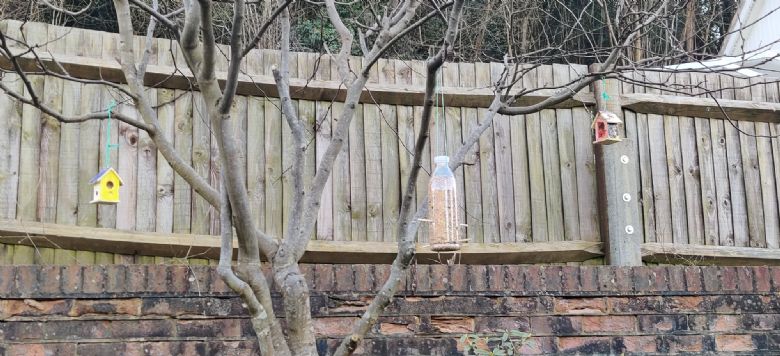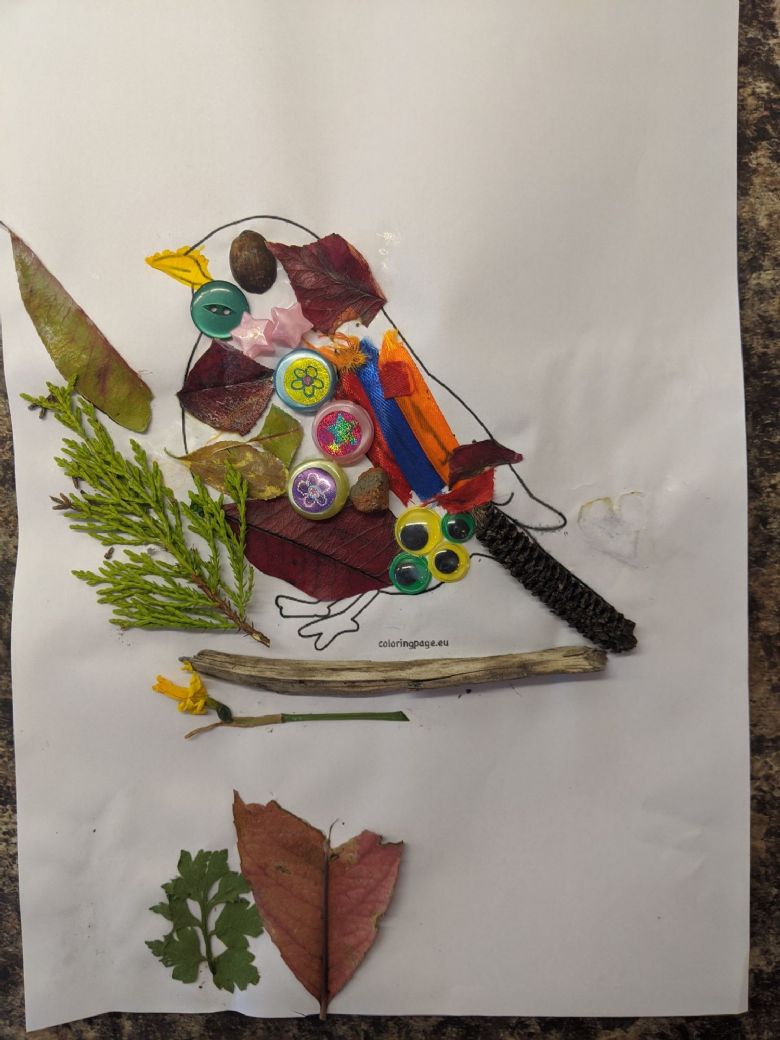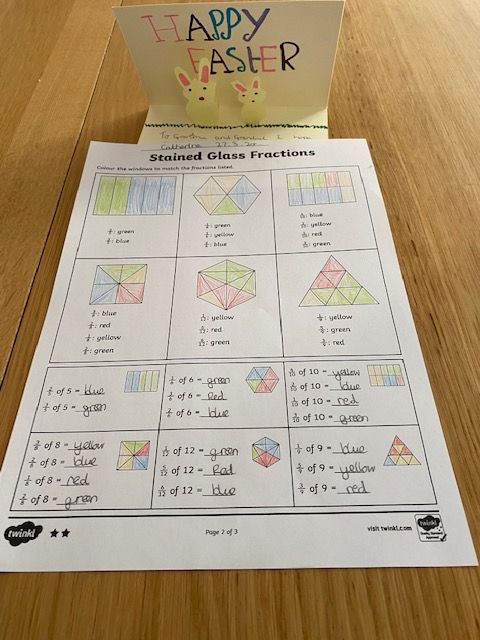 I'm also very excited to hear that families are giving out golden tickets! Maybe everyone could keep a tally of how many they have collected over the next few weeks and then the person who gets the most in your house could get a treat (parents included!!!)
I've just finished looking at your Sheep Pig book reviews and it was great to hear how much you enjoyed the story, I'm so glad that we managed to read the last chapter together.
Have a rest from school learning this weekend. How about having an odd sock day tomorrow and then play some board games on Sunday. Also collect some eggs boxes and toilet rolls if you can for some craft ideas next week.
Have a safe weekend, tell your parents that they're doing a grand job looking after you and I look forward to speaking to you via this page on monday xx
P.S. Don't forget to check out the link that Mrs Higgins has put on the website to see the school bird box.
Thursday 26th March
Afternoon Year 3. With the help of my husband I've made a colourful bird feeder. I've had Barry and Betty the blue tits on it already but haven't managed to get there in time to take a picture! I'll keep trying.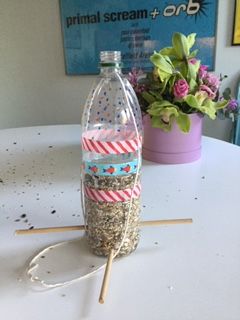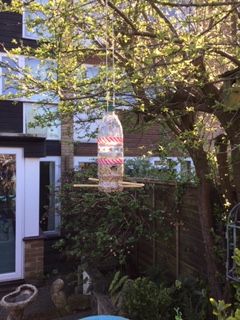 I hope all you Pokemon fans enjoyed the Pikachu moves on Joe Wicks this morning and the sumo squats!
I've added some fraction ideas for you to have a go at over the next few days. Why don't you try and send me some of your amazing learning to the office and I'll try and post some on our page.
Remember that you just need to do a little bit of learning each day, help out your parents, keep safe and have fun!
xx
Wednesday 25th March
Thank you Freya and Catherine for your lovely emails forwarded from the school office. I'm glad that you are enjoying the activities and are seeing lots of birds in the garden. We mostly have blue tits and sparrows coming to our garden and we also have Penny and Peter the pigeons who come everyday for a drink and wash in our birdbath. Good to hear that you are working out with Joe Wicks. My legs didn't hurt quite so much this morning! Phew!
Me and Arthur made flapjack yesterday which was very tasty but slightly burnt as I forgot all about it!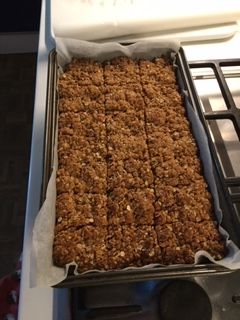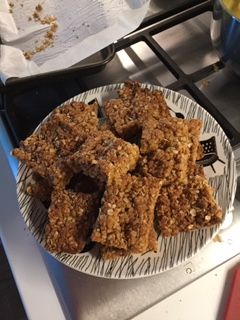 I'm going to try and make my bird feeder now.
Speak to you tomorrow.
Much love xx
Tuesday 24th March
HOORAY! The times table songs are now on our page so you can sing and dance along with everyone at home. Why don't you try and make up some new dances that you can teach us all when we get back to school. I've added some times table game ideas as well.
There is now a list of high frequency spelling words. Make some flash cards of the different words and stick them round the house. Learn 3 new ones each day. Test your parents - Do they know them without looking? Practice writing them out in your neatest handwriting using different coloured pens.
Why don't you have a go at making a rainbow heart. I made one for my window so that people can spot it when they go on their daily exercise (see below).
I managed to get my son and husband to do the Joe Wicks workout this morning but my legs are now very achy! It would be great to know that the whole of Year 3 were doing it all at the same time. Go for it!
Monday 23rd March 2020
Happy Monday afternoon,
Hope you had a lovely Mother's Day and treated your Mum like a Princess!
I have added some Sheep Pig activities for you to have fun with. One of the activities requires you to use playdough. Why don't you have a go of making some yourself. A good recipe is on the bbc good food guide and there are lots of different instructions on Youtube. How many different natural colours can you make?
Also try www.oxfordowls.co.uk for lots of fun learning ideas and ebooks to keep up your fantastic reading.
Did you do the Joe Wicks PE lesson at 9am this morning? Me and my son Arthur did. It was lots of fun but I was totally exhausted!!! But I'll definitely be doing it again tomorrow.
With love Mrs Every
Friday 20th March 2020
Hello Year 3.
Hope you are all keeping well and enjoying all the beautiful flowers that are starting to peep out.
Over the next few weeks try and do as many of the activities below. Also read at least 10 minutes everyday. It could be a comic, magazine, Newspaper, to your brother, sister, dog or rabbit!
Also practice your times tables, including the dances! I will try and get the songs that we use in class on the website as soon as possible so that you can teach them all to your family.
A really great website for fun learning games is www.topmarks.co.uk. Go to the bar near the top - learning games and give it a go!
How about teaching all your family the basic gym shapes that we have been learning in PE. Have they got straight backs and pointy toes???!!!!! Also check out www.bbc.co.uk/teach/supermovers to keep fit over the next few weeks.
Make sure you keep all your home learning so that we can share it all together soon.
I will try and complete some of the activities with my family as well and add these to the Year 3 page.
Take care,
With much love Mrs Every

L