Friday 3rd May 2019
International Day, Yayoi Kasama and baby birds..
We have all been very busy this week.
We started with week with our fantastic International Day. This is the first time that we have done this and the children loved it! Everyone was dressed up and there was a real air of celebration about the school. During the morning the children learnt about different countries in their classes and in the afternoon everyone went on a journey around the world as they travelled round the school to a different country in each class room and several in the hall. The children had passports and collected stickers as they travelled around. Thank you to all the parents who contributed food, ideas and their time; it was a wonderful day and everyone learnt so much.
During our assemblies this week we have talked about how the disciples felt after Jesus' death and resurrection and how it was very hard for them to believe and recognise him. We thought about how we can see Jesus in those we meet every day, through how we are treated by others.
Year 3 started swimming lessons this week. The lessons will run throughout the summer term. This year we are going to Godalming Leisure Centre and it was a great first lesson and we were impressed by the tuition and the children's swimming ability. The children all behaved very well and listened carefully, they also changed quickly and enjoyed their morning swimming. I'm sure they will all make great progress over the next term.
Our Year 1 class has been to Painshill Park this week. They had had to postpone the trip due to bad weather and fortunately they had a lovely day on Tuesday. They took part in a fairy tale walk and explored the amazing gardens at the park.
We have been following the progress of our little blue tit with great excitement. The eggs hatched on Monday afternoon and it has been amazing to see both parents coming in and out constantly feeding them; we can see how much they are growing each day. Follow the link to see them: http://www.seenature.org.uk/schools/st-edmunds-cep-school/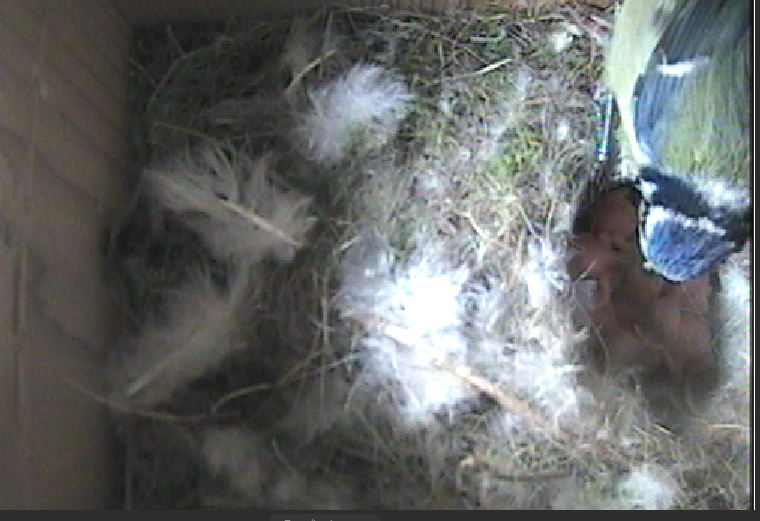 Thank you to Year 3 for sharing their great assembly on Japan with us this morning; it was colourful, entertaining and very educational! We found out all about artist Yayoi Kasama and her passion for spots! The children will be visiting the Rikkyo Japanese School later this month where they will find out even more about Japanese life. As well as teaching us a lot, the children gave us an important message about perseverance, they really can do anything! Well done Year 3.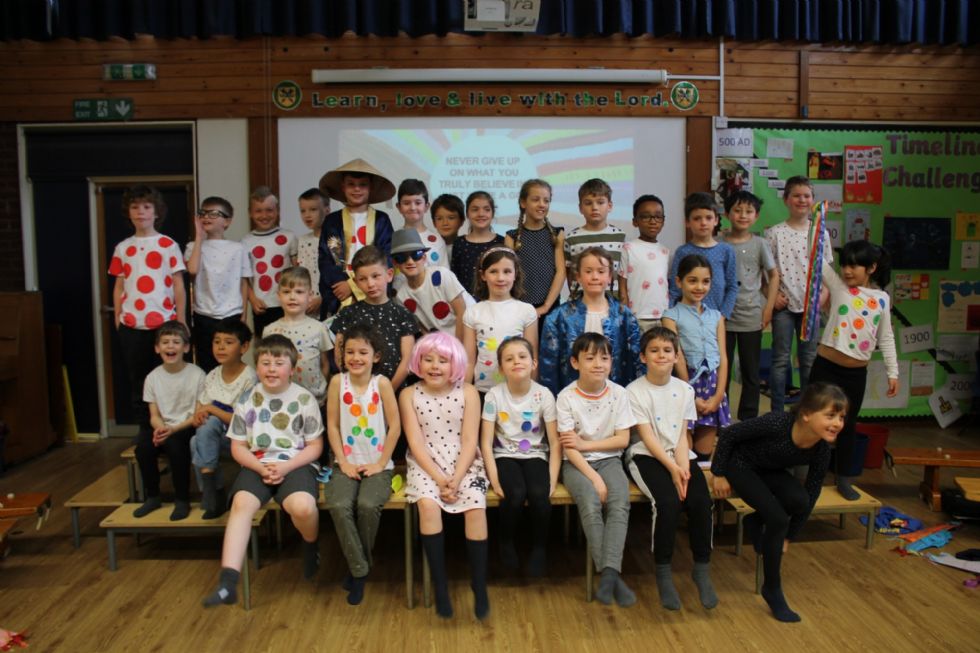 I hope everyone enjoys the bank holiday weekend,
Elizabeth