Friday 7th February 2020
Young Voices at the O2, volcanoes and athletic champions!
On Tuesday I took 54 children from KS 2 to London to take part in the Young Voices Concert at the O2 Arena. This is the sixth year that we have taken part and we had the biggest choir and the best songs and singers yet! Our children made up a huge choir of over 8,497 children. We have been rehearsing since September, learning the songs and dance routines. There was excitement amongst the teachers and parents as we all got to sing with Tony Hadley. The finale was a medley of songs by Queen, this was a great way to end! It is always amazing to be part of something so large, and hearing all the voices together is very special. There are some of our Year 6 children who have taken part for four years now and there are lots of younger pupils already excited about joining us next year. The children were fantastic, it was a very long day but great fun for everyone involved.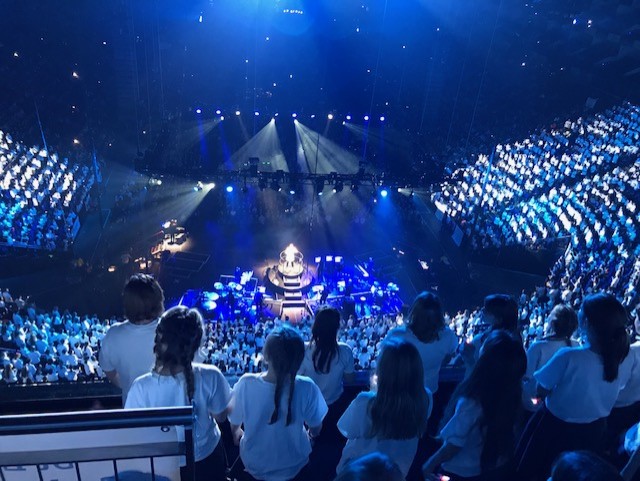 Pupils from Years 4, 5 and 6 are Indoor Athletics Champions! They took part in the County Final, held at Guildford Spectrum on Tuesday morning. Amazingly they won the competition and we are all very proud of them and delighted with the fantastic result. Well done to you and especially Mrs McCarthy.
Year 3 children (and parents) have made amazing models of volcanoes ready to erupt with vinegar and baking powder lava! I'm sure you'll agree that they looked wonderful, they are so detailed. Well done Year 3.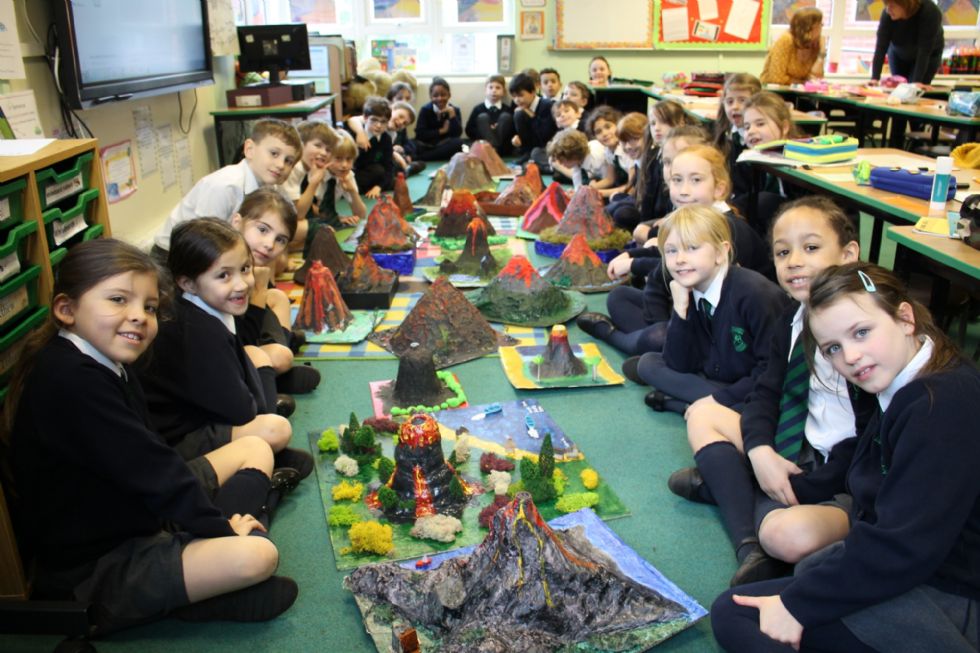 Did you know that yesterday it was 102 years since women gained the right to vote? Ask the children to tell you more. I have seen lovely posters created by Year 1 and 3 children. Maisie and Daniel from Year 6 had a very creative way of exploring the two sides, a WhatsApp Group chat and a rap battle, I was very impressed by both of them; very funny and cleverly done. Here are some girls from Year 1 with their 'Votes for Women' poster; they also took part in a protest march around the school!
This morning we have all enjoyed Year 2's class assembly based upon their topic From A to B and their work in English on Traditional Tales. We really liked your retellings of Little Red Riding Hood and your lovely singing. Thank you Year 2.
Please join us for our spring term school Mass on Sunday morning at 10:15am at St Joseph's Milford.
Have a lovely weekend,
Elizabeth